The Parents Of Venus and Serena Could End Up In Hall Of Fame

When Serena and Venus Williams arrived on the court at the Top Seed Open to face off for the 31st time, they brought with them a combined 30 Grand Slam singles titles, 14 Grand Slam doubles titles, and nine Olympic medals. Even with Venus 40 and Serena a month from turning 39, their decades-long sibling rivalry never gets old. It's a walking, talking, serving, two-handed-backhand winner reminder of why their parents belong in the International Tennis Hall of Fame.
Oracene Price and Richard Williams are among the nominees under consideration to be included on the ballot of candidates eligible for induction into the 2021 Hall of Fame class. Their names were entered under the Contributors category. The Hall of Fame ballot will be released in mid to late September. Voting takes place in the fall, and the Hall of Fame will announce the inductees in the first quarter of 2021.
Serena defeated Venus 3-6, 6-3, 6-4, to improve her record to 19-12 against her big sister.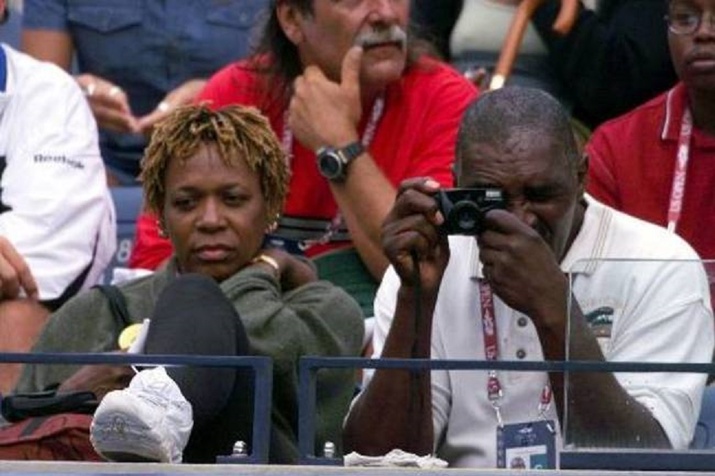 Besides being the top two active players in terms of Grand Slams and prize money won, Serena and Venus remain the biggest draw in women's tennis. Fans can thank Richard and Oracene.
Their parental status aside, Richard and Oracene deserve to be on the Hall of Fame ballot because they coached and developed the careers of two of the greatest stars in tennis history. Serena holds the record for most Grand Slam singles titles in the Open era. Venus (five medals) is the most decorated tennis Olympian in the Open Era.
Furthermore, their contribution to tennis extends beyond family ties. They are innovators and pioneers, not just parents. When a business enjoys great success, people want to copy or franchise it. If imitation is the sincerest form of flattery, then the parents of Naomi Osaka and CoCo Gauff are sincerely fawning all over Oracene and Richard.
Of Richard and Oracene's legacy, Osaka's father, Leonard Francois, once told the New York Times, "The blueprint was already there. I just had to follow it."
Last year, in the middle of Gauff's electrifying run at Wimbledon, Candi Gauff told NBC, "We are on year seven of a ten-year plan. And part of that was at the end of ten years, that she would be holding a Grand Slam trophy." This plan is reminiscent of the 75-page manifesto Richard wrote before Serena and Venus were born. He called it the Richard Williams Tennis Association.
Osaka and Gauff are reaping the rewards produced from Richard's blueprint. Osaka has two Grand Slam titles and is now the highest-paid woman in tennis (when combining endorsements and prize money). Gauff is only 16 but already has advanced to the fourth round in two Grand Slams and has a lucrative contract with New Balance.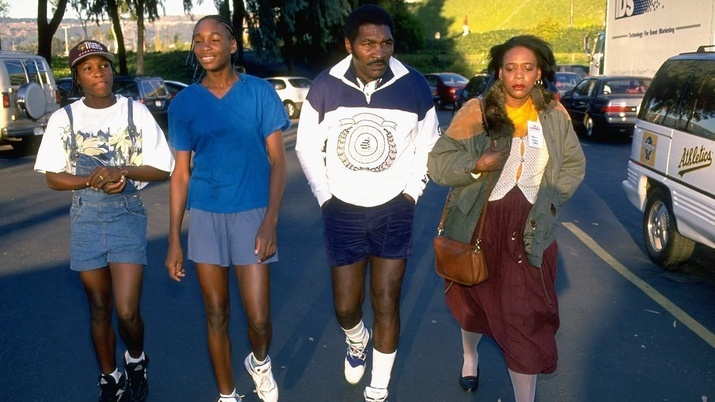 Ahmed Sule, a writer, photojournalist, and social critic, was one of the people who nominated Oracene and Richard. "Richard Williams overcame the odds of Jim Crow in the South to coach Venus and Serena Williams to multiple Grand Slam glory thereby rewriting tennis history," wrote Sule. "In the process, he and Oracene Price changed how the game of women's tennis is played and consequently inspired a generation of young black tennis players. "
Sule also noted that the Williams sisters expanded tennis' reach to "a new demographic and opened the door for an influx of black female players, including Sloane Stephens, Madison Keys, Taylor Townsend, Whitney Osigwe," who mention the Williams sisters as inspiration.
In a 2017 article in ESPN's The Undefeated, LZ Granderson wrote, "So when the International Tennis Hall of Fame finally opens its doors to the Williams family, my hope is that they make room for three. No coach in the past 20 years has had as big of an impact on the game than Richard."
Granderson left Oracene out of the conversation, a mistake often made by those who dismiss her contributions as a coach. Serena and Venus never forget and always give their mother credit as mom and coach. Oracene may have been less vocal than Richard, but make no mistake, she was in the trenches, out there coaching her daughters.
In an interview with NBC's Today Show, Oracene talked about her firm hand as a mom and coach. "My yes meant yes, and my no meant no," she said. "And they knew I meant it."
During the broadcast of the Serena and Venus match, Tennis Channel commentators Brett Haber and Chanda Rubin compared the rivalry to Roger Federer and Andy Roddick, with the player on the losing end having an otherwise great career sans losses to one of the greatest of all time. Haber added, "if Federer and Roddick lived in the same house."
Serena and Venus have become such fixtures on the WTA Tour, in big matches and popular culture, that it's easy to forget the unique and magnificent nature of their accomplishments. Credit to Oracene and Richard, whose induction into the Hall of Fame should be as inevitable as the honor that awaits their daughters.