Osaka Dispatches Pliskova, Will Look For Second Slam Title

In the opening game of the third set of her semi-final against Karolina Pliskova, Naomi Osaka was struggling. Momentum pulled in the opposite direction. Her backhand, which had exploded winners for a set and a half now hemorrhaged errors. Her belief plummeted. When a rejuvenated Pliskova whistled a forehand return winner clean past her to bring up another one of three break points, her shoulders dropped. She hunched over and shook her head.
But she also fought. She faced one break point and crushed a forehand down the line off an easy serve. When a missed forehand brought up a second break point, she saved it with an audacious combination of backhands, finishing by rifling an arrow-straight winner down the line. On the third break point, as the pressure should have suffocated, she pumped another backhand down the line. She despaired, but she fought, and then she pulled down her visor in naked relief as she escaped.
For most of the match, it seemed unlikely that such a scenario would occur. The first set marked one of the best sets Osaka had ever played. She finished it with 5 aces, 62% first serves, 81% first serve points won, 16 winners, 9 errors and 110mph first serve average. But even they didn't quite describe the violence of her performance. The sheer speed and weight with which the ball cannoned off both wings and the bombs she served, but also her speed around the court and her ability to create point-ending situations while well out of position. She made Pliskova look like a pusher.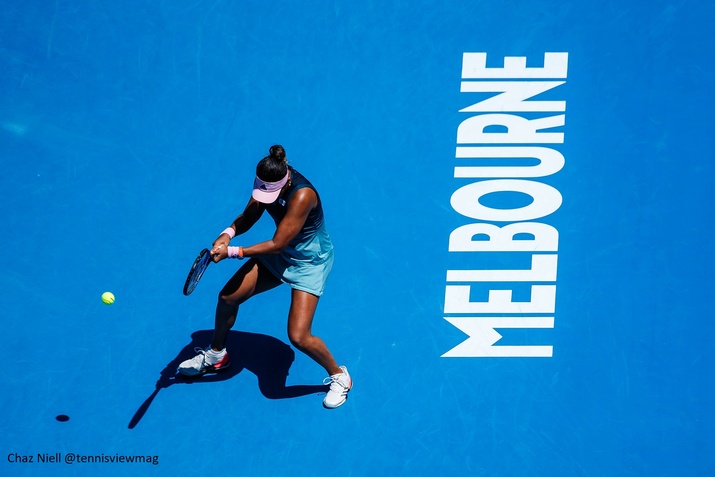 But tennis is a sport of momentum and chances, and in the second set, she squandered both. Osaka balked at a smash while leading 0-30 in her opening return game, then in the second return game, she squandered a 0-40 lead. With each mini-battle won and hold secured, Pliskova began to wrestle for the momentum. She held with ease and then threatened Osaka's service games. Even though Osaka continued to produce absurd shots, the holds were more effortful, and errors weren't far. Down 4-5, she finally lost her serve to love. Nobody was surprised. The match had changed.
A week before the Australian Open, Osaka played in the semi-finals of Brisbane against Lesia, where she expected to win and then sulked through the match as things went pear-shaped. After her loss, she apologized for her attitude and swore to do better. She was devastated.
"I feel like in a way that this experience for me is better than winning the tournament, "she said. "Because like this helpless feeling I have, I think today I learned sort of what I have to do to not fix it, but what I can do to like improve the situation."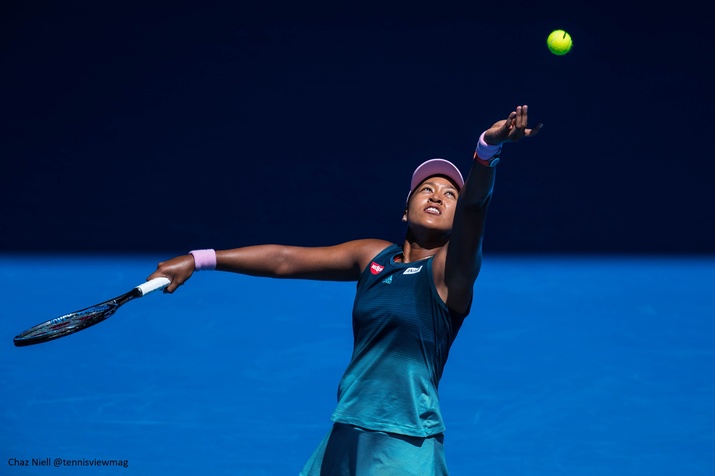 Just two weeks later, she spent her slam-semifinal stalking behind the baseline shadow swinging and doing everything within her power to win. She did.
"Yeah, I mean, everyone, the veterans from my press conferences, you guys know that I love Grand Slams," she said upon reaching the final. "This is, like, a place where I think is worth all the training. When you're little, you watch the Grand Slams, you watch all the players play, like, the legendary matches here. For me, this is the most important tournament."
"I've been in the third round. I was stuck there for two years. As soon as I could break away from that, now I'm here again, I think it's just experience and a confidence issue for me it's always felt like. I would love to say I'm that good, but literally, I'm playing the best players in the world, and I've been playing three sets most of the time. It's more like a battle of will at this point."
Osaka endured the tension of breaking early and having to hold serve to the end. Of being pushed to 30-30 multiple times yet still constantly having to find another big shot to ward off her opponent. Of being the only one in so many rooms. Of playing with a target on her back. The result is yet another transcendent day in tennis for Osaka in such a short period. She is now the first female player since Kim Clijsters to follow off her first slam immediately with her final. She has some of the biggest weaponry in the game, she can move, she can move like the wind and crush bullets indiscriminately. And more and more, she is showing that she can be extremely mentally strong. The reward on Saturday is yet another title match against Petra Kvitova, and a chance for both women to reach #1.