Osaka Claims US Open Title

It was a matchup between a legend and an opponent who has idolized her, meeting for the US Open Women's title on Saturday. And in a match with two players with similar styles, Naomi Osaka defeated Serena Williams 6-2, 6-4. However, the match did not lack controversy.
If a nervous, inexperienced-looking effort was expected from Osaka, she quickly put those sentiments to rest as she played poised tennis with a purpose. And as Serena changed strategies, she countered with successful answers. Her power was evident, she moved Williams around the court, and she passed her when she approached the net. And it was Serena who looked out of her comfort zone, rushing her shots and making errors. The composed Japanese woman took the first set in just 34 minutes.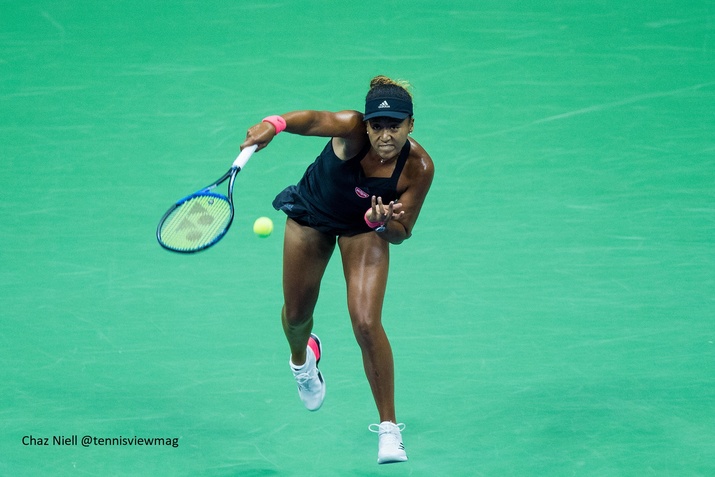 Serena came out in the second set with an edge, clearly frustrated, and angered. But as she attempted to step up her play, Osaka countered with a strong defensive effort and benefitted from Williams' serving woes. The frustration would red line as Serena received a coaching warning and promptly let chair umpire Carlos Ramos know that she would rather lose than cheat.
In the key fourth game, and with the crowd firmly behind her, Serena finally made inroads into the Osaka serve as she earned three break point opportunities, but the 20-year-old fought them off. But on the fourth break point, Serena finally broke through to gain a 3-1 lead in the set. But that advantage was short-lived as Osaka immediately broke back in the next game, leading to a code violation as Serena smashed her racket.
That violation coupled with her previous coaching violation led to a penalty and Osaka began the next game at 15-0. This would incite a verbal encounter with chair umpire Carlos Ramos, as she asked him to apologize for insinuating she was cheating and called him a thief. Eventually, she was given a game penalty for verbal abuse and Osaka gained a 5-3 lead without having to serve. The match finished with each player holding serve and Osaka was crowned the 2018 US Open champion.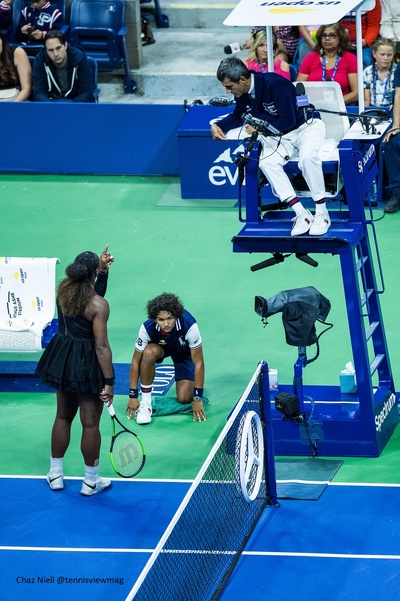 Sadly, what should have been a joyous occasion for Osaka, instead brought about tears as the New York crowd booed during the trophy presentation, prompting Osaka to apologize. "I know that everyone was cheering for [Williams] and I'm sorry it had to end like this. I want to say thank you for watching the match."
Serena, to her credit, asked the crowd to stop booing, which led the fans to cheer the emotional youngster.
ESPN's Pam Shriver interviewed Serena's coach Patrick Mouratoglou afterward, he acknowledged that he was coaching. "If I'm honest I was coaching, I don't think she looked at me," he said. "Sascha (Osaka's coach) was coaching every point too."
The incident will certainly lead to a conversation for clarity of the coaching rule.
Osaka would address the 23-time major champion courtside, "It was always my dream to play Serena in the US Open final. I'm really glad I was able to do that. I'm really grateful I was able to play with you. Thank you."
The match puts a bow on the 2018 grand slam season for the WTA. On Sunday, Novak Djokovic will face Juan Martin del Potro in the Men's final.