Osaka Backs Up US Open Win With Australian Open Title

Naomi Osaka defeated Petra Kvitova 7-6(2) 5-7 6-4 to capture her first Australian Open title and second straight slam title, rising to the number one ranking for the first time in her career.
It was a match that will not be remembered for its simplicity. Both women arrived on Rod Laver Arena serving well and exhibiting the full array of their talents. As Osaka bridged the gap between defense and offense, Kvitova showed the range of her finesse, peppering in dropshots to compliment her sleight of hand.
Throughout the first set, both women overcame break points, with Kvitova saving two set points at 5-6, before they were forced to settle the set in a tiebreak. Just as they pulled level, Osaka ascended to another plane, pounding the ball even harder as she snatched the tiebreak with three winners, an ace, an unreturned first serve and forcing two errors.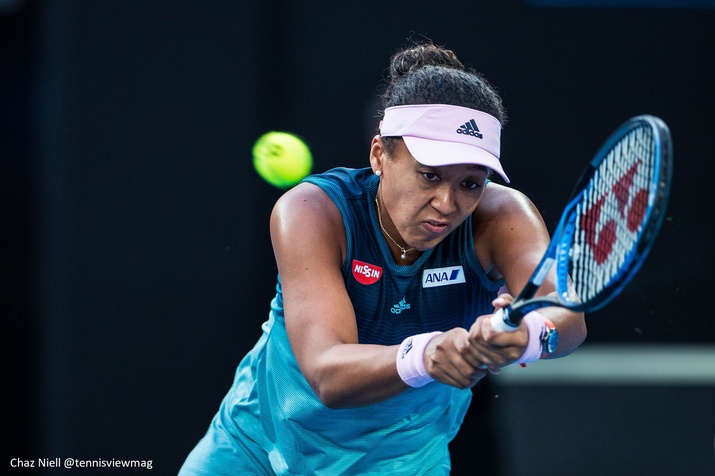 With so much weaponry across both sides of the net, the difference between the pair was Osaka's movement and her ability to stay in rallies, redirect difficult shots and win just a few more of the longer rallies. It seemed to be paying off as the Japanese-Haitian broke to love for 3-2 and then consolidated to find herself up 7-6 5-3* and triple match point.
Kvitova fended off all three match points with two big forehands and an unreturned serve, and then all hell broke loose.
A Kvitova forehand winner on the opening point was enough to unnerve Osaka, as she sprayed two errors and a double fault. She slammed the ball on the ground and then she lost her serve, quickly falling into a tailspin of 5 consecutive lost games.
Down 0-1 0-15, behind in the match for the very first time, it seemed as if the match was slipping away from Osaka, but the Japanese found her first serve, steadied herself and then resumed the onslaught. She broke the Kvitova serve immediately for 2-1, sealing the advantage with a whistling crosscourt backhand. And then she never looked back.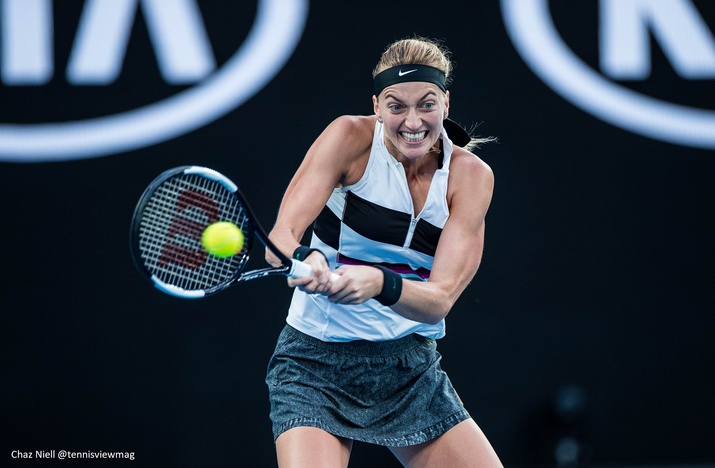 When it was time to serve for the second time with the score at *5-4, Osaka served an ace, slammed a wicked forehand winner, forced an error with a vicious backhand, then sealed the win with one further booming serve.
After completing part of her media duties, later that night Osaka was exhausted, and attempts to contrast her reaction to a slam win free of off-court drama with the delirious events of the US Open fell flat.
"I mean, now I'm just so tired," says Osaka. "I don't know how anyone is awake right now. Maybe the next day I'll think about it more. But for me, I don't know, like I still feel very shocked. Like, I felt like the match wasn't completely done, but it was done, you know? It's one of those moments where you're fighting so hard. When it's finally over, you're still in the state of, like, competitiveness, so…"
For Osaka, her ability to bounce back after the disappointment of the second set was a consequence of her situation and the importance of the match. The history of tennis is filled with players who responded to similar setbacks by collapsing entirely and never returning, but a slam final is an entirely different scenario.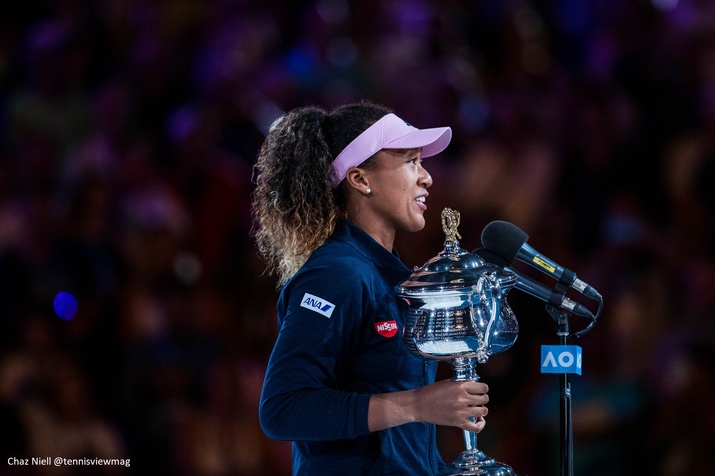 "I just thought to myself that this is my second time playing a final," she said. "I can't really act entitled. To be playing against one of the best players in the world, to lose a set, suddenly think that I'm so much better than her that that isn't a possibility… Yeah, I wanted to enjoy my time here. Last year I lost in the fourth round. Now this year I was in the final, so I wanted to be happy about that, yeah, just basically have no regrets about today."
By capturing the title, Osaka rose to world number one, but even in her drowsy stupor, her eyes were wide open about what the future holds.
"I'm going to have to play Indian Wells again," she said. "Of course, I'd love to win that again and then play Miami and hopefully win that. I think people that can win Indian Wells and Miami back-to-back, it's usually the best players in the world. That would be my next goal. Yeah, I feel like I'm going with the flow. That's sort of been my motto my whole life, so… "
And then the flow continued as she exited the press conference to continue the endless string of interviews that await. There will be time to enjoy her second slam, for the victory to sink in. But by becoming the first player since Jennifer Capriati in 2001 to follow her first slam title with another, she has catapulted into the stratosphere as the truest new star of the game. Self-reflection will have to wait.