Opinion: The Dog-Eat-Dog World Of Junior Tennis

Jack Casciato is a 16-year old tennis player from New York City. He has been playing tennis since age six. After attending the Dalton School in NYC, he made the decision to leave traditional school and switch to an online high school so that he could have more flexibility for his tennis training. He now trains five to six hours a day and competes nationally in tennis tournaments. In July, Jack competed in the USTA National Clay Court Championships. This summer, he competed in Europe, playing ITF and other tournaments. His goal is to become a professional tennis player. He addresses issues he has witnessed first-hand in junior tennis.
Six years old is an early age to learn that cheaters often win, but in junior tennis, you learn this reality from the day you begin competing. I'm a 16-year-old tennis player who competes nationally in tournaments, but to this day, I still grapple with how to reconcile my love for the game and my hatred for the lack of junior tournament rules that allows so much cheating.
Most people are stunned to learn how different junior tennis is than pro-tennis. It is not the genteel sport played on the manicured lawns of Wimbledon and in front of well-dressed US Open audiences. No, junior tennis is more like street fighting because of one simple difference: there are no umpires. That's right, junior tennis players take part in tournaments without umpires and have the exclusive right to call an opponent's shots "in" or "out." And with no umpires around, cheaters are left unchecked and routinely get away with self-interested calls.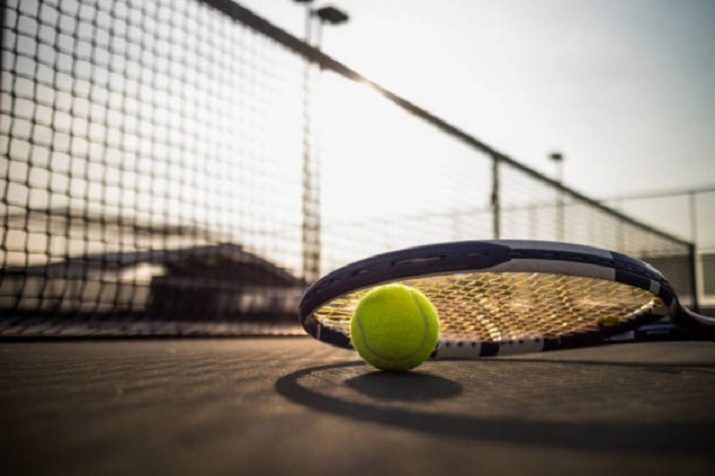 In my ten years of junior tennis, I have seen almost everything. There is the standard cheating: line calls, where the receiving player – your opponent - gets the right to serve as umpire to your shots. But cheating goes far beyond simple calls. I've seen players return balls that have bounced twice, call a "let" on a serve when missing a return, reverse the score of a match mid-way through play, and even deliberately report final match scores incorrectly to the tournament director.
The stakes could not be higher for high school tennis players like me. With college recruitment and scholarships on the line, rankings matter. Junior tennis is one of the only high school sports where every player has a "Universal Tennis Ranking" (UTR) number attached to their name. Every game won in a tournament improves that number. Every game lost makes it go down. When players cheat to win a game, it impacts their - and their opponent's - UTR number. College tennis coaches use those numbers to compile recruitment lists.
Exasperated honest players have few options. I have seen a number of my friends quit the game in frustration. Several have turned to the dark side, justifying reciprocal cheating as guerilla warfare, with others taking the high road by reporting repeat offenders to the United States Tennis Association, with rare consequences to the offender. The actual reality of most tennis tournaments around the country is a bizarre scene of crying, swearing, and sneering, involving opposing players and parents exchanging heated words.
Perhaps most disheartening, not once in all my years, have I witnessed a cheater's parents attempt to set the record straight. On the contrary, some parents watching from the sidelines seem to encourage this duplicity by remaining silent or even denying to the victim's outraged parents that any wrongdoing has occurred. "Let the kids deal with it" is often the motto of the smirking cheater's parent as frustrated victims' parents try to appeal to their sense of fairness after a player makes an obvious self-interested call right in front of them.
Defenders of the system point out that junior tournaments have a roaming official monitoring match play. But often, these officials attempt to oversee up to a dozen matches at a time. Unless an official actually witnesses a shot - and an incorrect line call by a player - the other player has no recourse. https://www. usta.com/content/dam/usta/pdfs/USTA-Officiating-Techniques-a…
Obvious solutions, like raising tournament fees to include more umpires, or installing line cameras, have understandable cost concerns. Raising fees could freeze out students who cannot afford the extra premium.
But one need look no further than tennis' cousin - junior squash - to find an easy solution. There, tournament players are required to serve as referees for any match that follows theirs. In fact, when a player signs up for a squash tournament, they agree to serve as a squash referee for other matches and must even pass an online referee exam. This dual status - where a player also serves as a referee for their peers - reinforces the game's integrity, by taking the calls out of the hands of self-interested players. And by placing them in the role of umpire, players are more likely to hold themselves to a higher standard when playing. [https://ussquash.org/policies/junior/]
As for me, I'm never quitting tennis. I love the sport way too much to even consider it. But junior tennis needs new rules especially when there are such simple fixes. In the meantime, as flawed as the current system is, I must admit it has taught me a lot about life. Some will always take advantage of a loosely supervised system. But fortunately, many will not. They will stick to the ethical high road and walk away with something more valuable than a win.