Opening the Magic Box: ATP Madrid Preview

Well into the European clay season, the Sony Open has receded to a vague memory. The time has come for the next marquee joint event anchoring the tennis calendar: a Masters 1000 and Premier Mandatory extravaganza in the Magic Box of Madrid. Here is a look at what the leading men can expect this year in the playground of eccentric Romanian billionaire Ion Tiriac.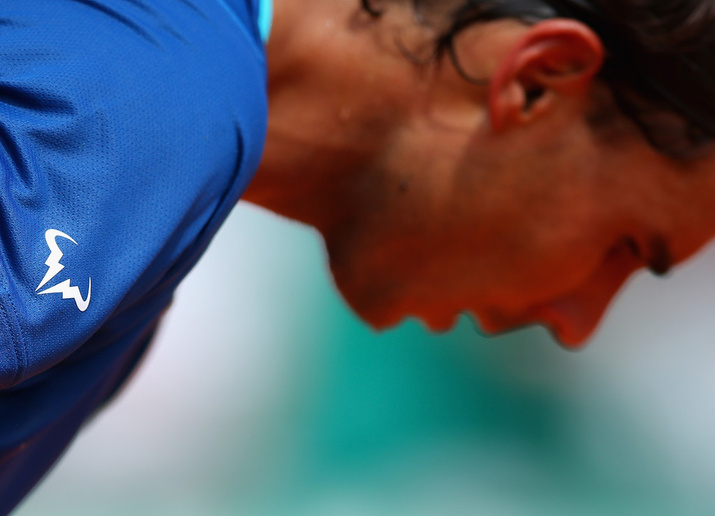 First quarter: Clay has not offered Rafael Nadal the oasis of calm in 2014 that it has for most of the past decade. Quarterfinal losses to long-oppressed foes in Monte Carlo and Barcelona leave the world No. 1 heading to his home Masters 1000 event without a title since February. And Madrid has not been the kindest of tournaments to Nadal compared to others on European clay. Sometimes struggling with the altitude, he has won just two titles there in its five years as a spring event.
That said, Nadal eyes an open route to the quarterfinals past flagging veterans like Juan Monaco and Tommy Haas. He also has won 17 straight meetings from projected quarterfinal opponent Tomas Berdych, so a loss in that matchup would come as a shock. Perhaps more intriguing is a potential meeting with Grigor Dimitrov at that stage. Dimitrov has won at least one set from Nadal in each of their clashes, although he never has finished off the resilient Mallorcan.
Second quarter: As the birth of his third child looms, Roger Federer could be forgiven for letting his mind drift. He might even skip Roland Garros for the occasion, which might cause a lesser competitor in his situation to go through the motions in preceding clay events. Last month, however, Federer marched to the Monte Carlo final with his second win this season over rival Novak Djokovic. He may seek early-round revenge in Madrid against the man who defeated him at the US Open last fall. Despite his sparkling clay credentials, Tommy Robredo has struggled on his favorite surface this year.
Less than two months from Wimbledon, Andy Murray has not reached a final since his historic breakthrough on those lawns last summer. The Scot has regrouped more slowly than expected during his return from back surgery, while his split from coach Ivan Lendl raised eyebrows. Fans should not raise hopes too high in this transitional period on his least productive surface, where Murray never has reached a final. An opener against Nicolas Almagro carries upset potential after the Spaniard upset Nadal in Barcelona, but the floundering Jo-Wilfried Tsonga rarely has shone against Murray.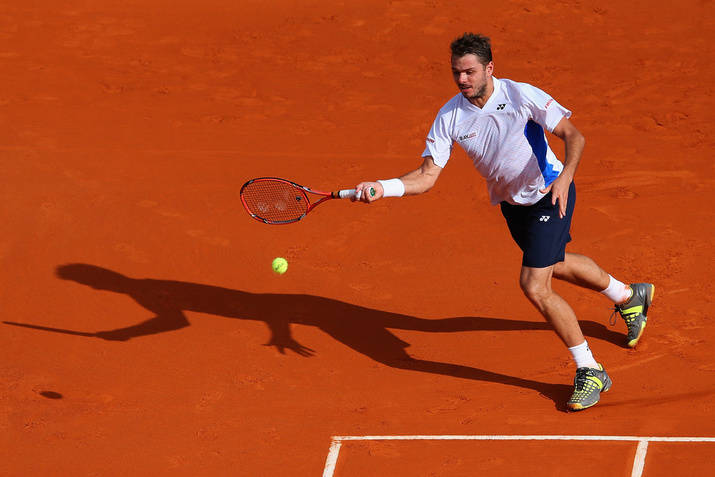 Third quarter: The best player in tennis this year, Australian Open champion Stanislas Wawrinka added to that achievement by claiming his maiden Masters 1000 title in Monte Carlo. Wawrinka has earned his breakthroughs the hard way, knocking out Nadal, Federer, and Novak Djokovic at those marquee tournaments. An early signal of his surge came last spring in Madrid, when he reached the final, and he considers clay his favorite surface despite compiling more eye-popping results on hard courts.
Like Nadal, Wawrinka drew a relatively soft section lacking in clay specialists. But he might beware of massive server Milos Raonic at an altitude that favors big serves. The patient Kei Nishikori also won his first career title recently in Barcelona, although he defeated no players of note there. Nishikori has improved at sustaining his success from one tournament to the next, usually not a strength of this chronically injured player with an exceptionally complete game.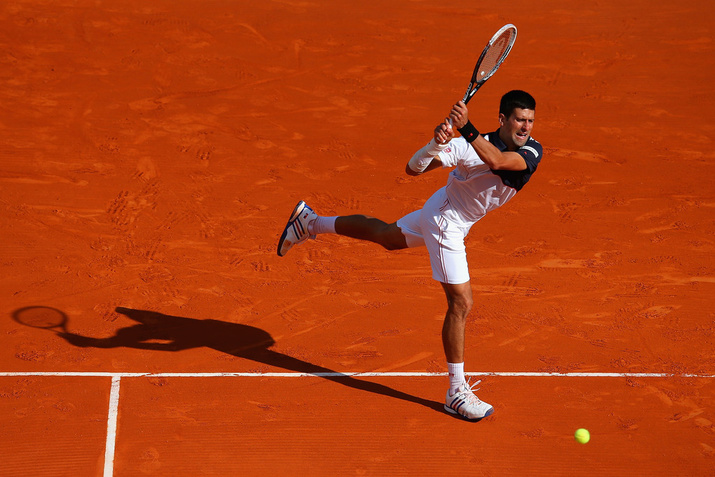 Fourth quarter: After winning the Madrid title in 2011, Novak Djokovic has not much enjoyed his last two appearances. The Serb fell by the quarterfinals each time, including an opening-round stumble in 2013. The silver lining here is that the world No. 2 has everything to gain this year, while world No. 1 Nadal has everything to lose as the defending champion. But can Djokovic capitalize? That seems far from clear after a wrist injury hampered him at Monte Carlo. The Serb eyes an intriguing—albeit not lethal—early draw filled with bold shot-makers from Jerzy Janowicz and Ernests Gulbis to Alexandr Dolgopolov.
Clay should help Djokovic master those tests from players who specialize in faster surfaces, assuming that he stays healthy. More troubling is the prospect of a battle with David Ferrer, one of the most challenging opponents for anyone to face at less than full fitness. Ferrer has compiled some clay successes against Djokovic, although the Serb has turned the tables over the last few years. Like Wawrinka, the man who lost to him at the Australian Open may need to beware of an atomic server on a court where the ball flies. The thin air of Madrid may add even more electricity to the weapons of John Isner, a recurrent thorn in Djokovic's side on all surfaces.