Opelka's Stock Is On The Rise

I am not sure many anticipated the rise that American Reilly Opelka has been on of late, but the 23-year-old has soared to a career-high ranking of world number 23 after his run to the semifinals at Toronto.
At an intimidating 6'11" and a serve that can take the racket out of an opponent's hands, the Michigan native has shown some impressive court coverage for a man of his size. And although he does not necessarily want to find himself in baseline battles, he took many by surprise with some nice shot- making from that part of the court.
Unfortunately for Opelka, he met a red-hot Danill Medvedev in the Toronto Masters final. The Russian was able to blunt some of his service power and benefited from an off day on first serves by the American whose 8 aces, and 63 percent of first service points won, was substantially less than his previous matches in the tournament.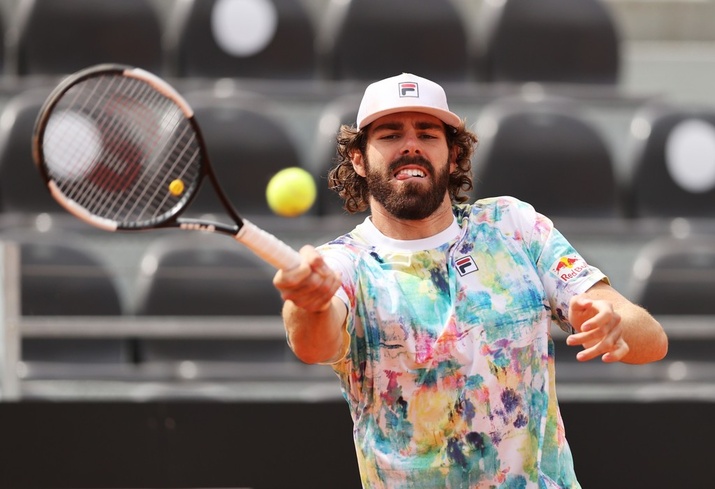 Nevertheless, Opelka now finds himself top-American in the ATP and will look to be seeded at the upcoming US Open.
His play certainly caught the eye of his opponent on Sunday, "He showed up, he played some really good points,'' Medvedev said. "He was fighting until the end, he saved break points in crucial moments. Playing your first [Masters 1000] final is not easy. I played my first in Canada and won only three games.''
Opelka's stock rose in the Spring when he advanced to the semifinals of the Rome Masters where he was halted by Rafael Nadal. Last week was even more impressive as he took out Nick Kyrgios, Grigor Dimitrov, Roberto Bautista Agut, and Stefanos Tsitsipas (his first-ever top-5 win).
The question, now, is whether he can sustain the momentum he has built, and after a long reign by John Isner, will he be the face of American Men's tennis moving ahead? With his prime years ahead, he has an opportunity.
photo credit: Getty Images