The One That Got Away: Stars Who Fell Just Short of a Career Grand Slam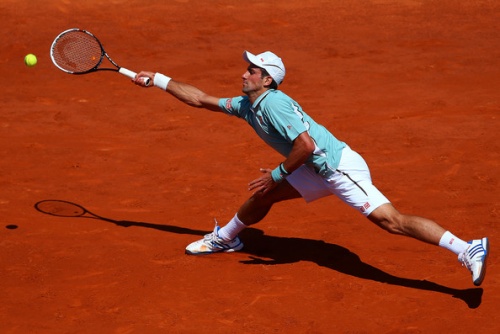 Last year, Novak Djokovic reached the final of Roland Garros, only to be vanquished by a certain Rafael Nadal, who is pretty good on clay. Had he won, Djokovic would have earned the career Slam belt, joining Roger Federer and Nadal from this generation, Andre Agassi from the last, and Fred Perry, Don Budge, Rod Laver, and Roy Emerson from eras bygone.
In truth, a glance at men who won three of the four majors reveals a compelling group of legends.
In 1974, Jimmy Connors went undefeated at all of the majors that he played, finished the year as world No. 1, and won 15 tournaments. Unfortunately, but to the possible relief of Rod Laver, the American was banned from Roland Garros that year for being affiliated with World Team Tennis, not the ATP. Instead of possibly winning Roland Garros, he won a grass-court event in Manchester. The man who happened to win Roland Garros that year was Bjorn Borg.
Ivan Lendl did everything that he could to better his chances at Wimbledon, even skipping Roland Garros. His preparation included hiring the finest Australian coaches, such as Tony Roche, to help him with the volley. Lendl's run was halted in two finals, first the 1986 final against Boris Becker and the second in 1987 against brilliant Australian volleyer Pat Cash.
The only major missing from the resume of Mats Wilander was also Wimbledon, and his best result was the quarterfinals, which he reached three times from 1987-89. The baseliner's best chance came against his old nemesis John McEnroe, from whom he took a set in the 1989 meeting.
Ken Rosewall secured major titles everywhere but Wimbledon. He won eight majors over a 27-year career, including 10 years away from the majors, until the game caught up and became professional. Rosewall lost four finals at Wimbledon, the first in 1954 and the fourth in 1974.
John Newcombe dominated the grass with seven major titles on it. Alas, he needed the clay for immortality. His best showing on the Paris clay included two quarterfinals, the best being a five-set loss to Tom Okker of the Netherlands in 1969.
Quite a few players missed out on claiming all four majors for the simple reason that they failed to participate in the fourth. Spaniard Manolo Santana won four majors in the 1960s but never went to Australia. Likewise, Frenchman Henri Cochet and René Lacoste did not play the Australian Open but dominated everywhere else during the late 1920s and early 1930s. Fellow French Musketeer Jean Borotra did participate in all of the majors and won everything but the US Open. He reached the 1926 final there, losing to Lacoste 8-6 in the fifth set.
Boris Becker, who never won a clay-court tournament, reached three semifinals at Roland Garros. Two of those ended in straight-sets losses to Mats Wilander and Andre Agassi. The 1989 semifinal proved his best chance, when Boom Boom lost to fellow serve-volleyer Stefan Edberg in five sets after coming back from two sets down.
Edberg came agonizingly close to capturing his own career Slam in 1989. The quiet Swede led by two sets to one in the Roland Garros final, held a break point at 4-4 in the fourth set, and seized an early break in the fifth set. But he let it all slip away and allowed the 17-year-old Michael Chang to capture the Roland Garros title for his only major.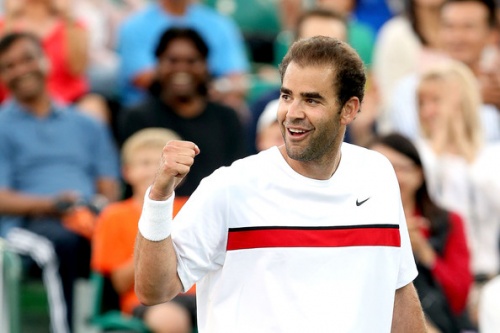 The other famous serve-volley player in need of Roland Garros was Pete Sampras. Pistol Pete's best showing came at a semifinal appearance in 1996, when he fell to Yevgeny Kafelnikov. After that loss, Pistol Pete never went further than the third round.
Arthur Ashe won everything but Roland Garros when the other three majors were played on grass. In 1970 he lost a five-set quarterfinal to Željko Franulović and in 1971 lost another five-set match as the No. 2 seed to fellow American Frank Froehling.
Even when the surfaces were more unified, and thus favorable to a career Slam, players still struggled to complete the boxed set. Other notable mentions include Lew Hoad, who fell a US Open title shy of winning all four, although he reached the final in 1956. Standout athlete Tony Trabert won all but the Australian Open, where he reached the semifinals in 1955. Australian Frank Sedgman won everything but Roland Garros, losing the 1952 final, as did countryman Ashley Cooper, who lost his French semifinal in 1958.