Nothing But a Number: Belinda Bencic Shows Promise in Solving Date-Krumm

For a game steeped in tradition, it is not surprising that a perceived deviation from the norm should rouse discussion. From court color to colorful pressroom commentary, tennis is a sport that can be (and has been) scrutinized at a microscopic level.
So why are people still talking about age?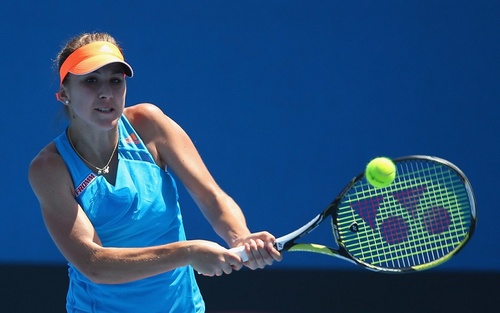 For years, teen queens from Chris Evert to Maria Sharapova captured the imaginations of those who watched and covered the sport. How could someone so young be so good? Since so much (deserved) praise was lavished upon these impressive youths, it cemented the idea that a tennis player had a shelf life. "No major breakthrough by age 20? You probably won't be a star," was the conventional wisdom.
Recently, however, things have changed. Gone are the teen prodigies who sweep up ostensibly experienced opponents only to suffer burnout. The top 10 has become a 24-and-up club, with 32-year-old Serena Williams leading the pack as effectively and efficiently as she did in her 20s. The game has evolved to become more reliant on physical strength and speed, attributes harder to develop quickly in young bodies.
Far be it from the tennis world to get bogged down in such realities. Even the Australian Open tournament organizers knew they had an entertaining product when they put teen sensation Belinda Bencic and ageless wonder Kimiko Date-Krumm on a show court. A two-time junior Grand Slam singles champion, Bencic makes the transition to the main tour with an excellent pedigree. Once coached by Martina Hingis' mother Melanie Molitor, Bencic plays with the poise and purpose we've come to expect from Swiss Misses.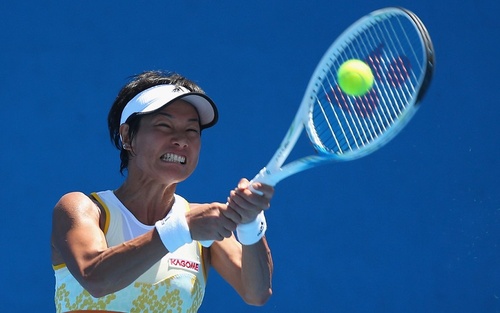 On the other end of the spectrum is Date-Krumm, who, if you've read anything about her since she returned to tennis in 2008, is extremely old. Aged. Ancient. Forty-three. Older, even, than Bencic's own mother. Yet, the factoid/less offensive descriptor I found most interesting was how Bencic was born in 1997, a full year after the Japanese woman announced retirement from her first career.
Where many take to waxing poetic on Date-Krumm's age-defying abilities on a weekly basis, this was a truly fascinating match-up. She plays the kind of game that has literally not been played since before the Swiss teen was born. Outside instances when she might have seen Date-Krumm play in her second career, hers was not a game Bencic grew up watching on television, as the average 20-something on Tour might have.
So often, we marvel at Date-Krumm's ability to compete with this evolved style of play, the kind against which she never played as she rose in the rankings over 20 years ago. But it is the kind of game Date-Krumm has faced (and learned to deal with) in the last five years of her second career. There are few surprises from her end as she takes the court against this generation of baseliners and big hitters.
But as Bencic held off the Japanese star over three competitive sets to win only her third WTA match of her career, hers was by far the more impressive effort. Barely used to the "typical" WTA player, Bencic was being asked to step backward in time and to defeat a capable opponent whose now-unorthodox style took her to the third round of last year's Australian Open. Forging on into the future, Bencic can now boast both ends of a perhaps tired dichotomy: youth and experience.