Notes From A Coach

Tennis coaches may not be solving the unanswered questions of the cosmos but they are certainly the beneficiary of experience and objectivity with regards to optimizing a tennis player's performance and expediting the developmental process. In order to achieve your potential, maximizing your practice time with specific exercises and purposeful drills in addition to understanding some basic principles and common misconceptions is of paramount importance.
Know your personality:
To begin, it is essential to acknowledge that the way you play tennis is more often than not a direct reflection of one's personality, and in general there tends to be 2 types of players; those who could be considered 'wild' who need to be 'tamed' (e. g. Nick Kyrgios) and those who are 'caged' who need to be 'freed' (e. g. Andy Murray). Understanding how your personality manifests itself on the tennis court and learning to embrace it will rapidly improve your practice and match productivity. If you are a person prone to high-risk decisions off the court, then your tennis will likely reflect this on court with a more aggressive 'play to win style' whereas if you tend to be a more cautious person who prefers risk avoidance then you will likely adopt more of a 'playing not to lose' style. Accepting what comes naturally while striving to add additional elements to your game will almost certainly result in a more complete and less frustrated player.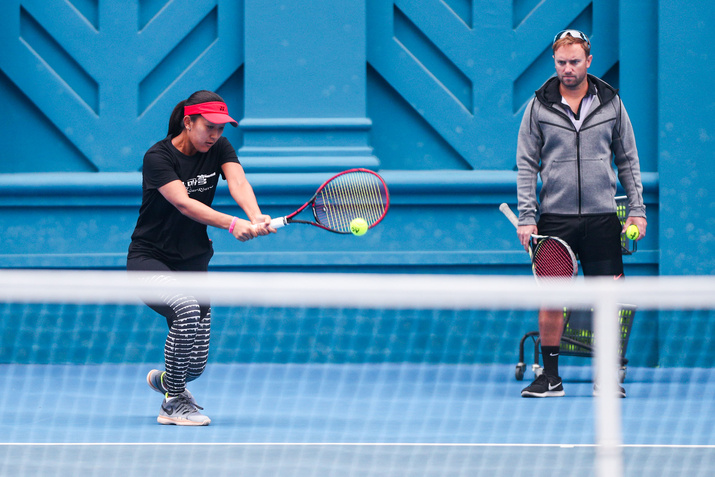 Have an Identity:
Having an identity and job title at your place of work allows you to be fully aware of your responsibilities and accountable for your actions. Similarly, tennis requires that you should have a full title and 'job' description so that everything you do on the practice court has a purpose. It is typically accepted that there are 4 distinct game-styles that occur in the modern game; aggressive baseliner, all-court player, counter puncher and serve and volleyer, with each one having distinct physical and mental idiosyncrasies. For example, a serve and volleyer requires repeated bursts of explosive power with the understanding that points will tend to be short whereas a counter puncher requires less power but superior aerobic/anaerobic qualities along with the willingness to engage in longer points. Familiarizing yourself with your own game will have a significant impact on your training efficiency and match performance.
Get comfortable being uncomfortable:
Generally speaking, tennis has 4 possible 'situations' that can occur throughout the course of a match; both players at the baseline, both players at the net, your opponent at the net and you at the net. Being a successful tennis player requires flexibility and adaptability, but all too often practices fail to address all of the aforementioned situations. Ensuring practices incorporate a variety of situations that elicit defensive, offensive and neutral skills as frequently as possible will increase dexterity and tennis I. Q. which are two primary characteristics of an elite player. Human nature tends to give us a predisposition to practice what we are good at, and therefore like, rather than what we need most. Next time you are on the practice court ensure that you engage in challenging drills and exercises because if you do not reach a point of significant discomfort you are merely maintaining your level of play, not improving it.
Learn how to learn:
One of the most underrated characteristics of successful tennis players is their ability to problem solve during match situations. A common misconception on the practice court is that coaches should provide instant feedback to players when errors are made whether it be technical, tactical or strategical but seldom do players consciously spend time training their ability to handle adversity and problem solve. Well-designed training facilitates an environment that simultaneously includes instruction from coaches in addition to the opportunity for players to self-regulate in an observed setting. The best players in the world have been able to not only physically separate themselves from the competition but also showcase their superior mental acuity and problem-solving capacities.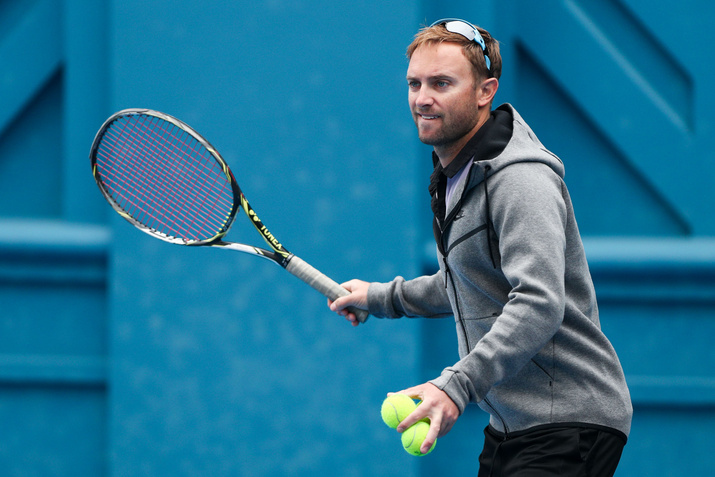 Commit to your coach:
At all levels of the game, everyone has an opinion, but a key characteristic of successful athletes is their ability to be selective about who they turn to for advice or use as their role models. With the advent of modern-day social media networking, it is not uncommon for uneducated players to seek advice from 'outsiders' even when they already have an experienced coach guiding them, as they believe that more knowledge translates directly into better performance. A true testament to character is how you react in times of adversity. Remaining cognizant that 'too many cooks spoil the broth' is sound advice for any tennis player, no matter what the playing ability.
"Keep it simple, stupid!"
Optimum technique can be considered as something that provides a player with biomechanically efficient and repeatable movements. Whilst desirable, this can often become an obsession distracting players from the primary task of getting the ball over the net and in the court. Almost everyone is familiar with 'that' player who has unattractive strokes but always seems to win or the player that has swings reminiscent of Federer but is unable to find success on the match court. Never forget the basic principle of tennis is to get the ball over the net and in the court one more time that your opponent, so as long as you have sound technical fundamentals then differences in swing style are relatively insignificant. Whether as an aspiring professional or recreational player, remaining conscious of all these basic concepts will provide a strong foundation for a successful tennis career.
Mark Gellard is a PTR Professional, USPTA Elite Professional, and NSCA-CSCS certified strength and conditioning coach. Mark has worked with players, such as Martina Hingis, Nadia Petrova and Bethanie Mattek-Sands and Danka Kovinic. Former Head Female Development Coach for the Kazakhstan Tennis Federation and currently working for China's prestigious Star River team. Mark played Division 1 college tennis for the University of South Alabama and earned a bachelor's degree in Business Administration. Mark' welcomes you to visit his website -www. firststriketennis.us.