No Place to Hide: WTA Cincinnati Draw Preview

The second Premier Five tournament in two weeks, the WTA event in Cincinnati features all of the top 20 women. A draw stronger than any other American non-major this year promises engaging matches from the outset. This companion article to the men's draw preview analyzes one quarter at a time.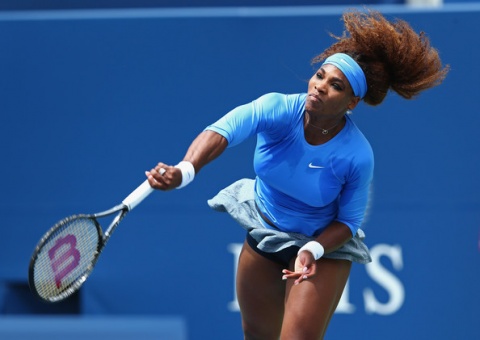 First quarter: Since April 2012, Serena Williams has lost before the final at only one non-major: Cincinnati last summer, to Angelique Kerber. She also exited early in her previous appearances during the event's brief tenure as a Premier Five. But her consistency at this level throughout 2013 departs from the trends that have defined her career. Thus, one should not bet against her early in a soft section stuffed with qualifiers and struggling Europeans. Among them is Maria Kirilenko, who lost meekly to Serena at the Australian Open this year. Neither Kirilenko nor the ailing Wimbledon champion, Marion Bartoli, has defeated the American on a hard court. Another player in this section has, however. Former US Open champion Samantha Stosur returned to relevance by winning Carlsbad two weeks ago, although she exited Canada early. She opens her campaign against yet another former US Open champion in Svetlana Kuznetsova, twice a quarterfinalist at majors in 2013 before an abdominal injury sidelined her. The fast court of Cincinnati will amplify the power of Stosur and Bartoli, but it will amplify Serena's power too.
Semifinalist: Serena Williams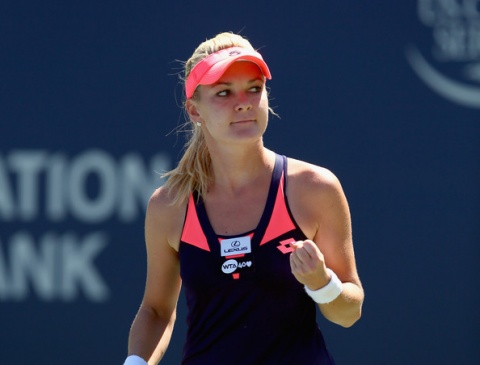 Second quarter: Having just dropped a Toronto semifinal to Serena on Saturday, Agnieszka Radwanska will not smile to see herself in the same half as the American again. Another Williams lurks closer to her, creating the potential for an intriguing final-16 clash. To reach that stage, though, Venus Williams would need to harness her unruly game long enough to avenge a loss last week to Kirsten Flipkens. This Wimbledon semifinalist has given Radwanska much to ponder in two three-setters this year before losing both matches. Less notable than Venus, another unseeded player of note appears on the other side of this section. As she attempts to restart her career after overcoming Hodgkin's lymphoma, Alisa Kleybanova must serve more effectively than she did in a first-round Toronto loss. A second-round match against ninth seed Angelique Kerber seems a bridge too far despite Kerber's disappointing season on hard courts. Defending champion Li Na cannot overlook an opener against tenacious Czech Klara Zakopalova, who nearly upset her in January. But Li should feel confident in general. She defeated Kerber in last year's final and has won four of her last five hard-court encounters with Radwanska.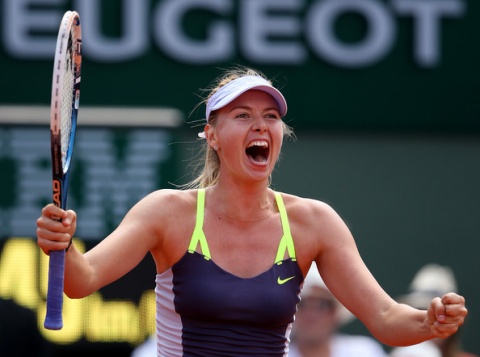 Third quarter: Fans of women's tennis have awaited with curiosity the partnership between Maria Sharapova and Jimmy Connors. Those champions of past and present joined forces after Wimbledon, when Sharapova parted ways with Thomas Hogstedt. Cincinnati marks their first tournament together, though, as the world No. 3 returns from a hip injury. Having played just two matches since Roland Garros, and no hard-court matches since Miami, Sharapova will need to brush some rust off her weapons. An early clash with second-ranked American Sloane Stephens may give her little breathing room to do so. Once past that stage, the road might grow smoother for Sharapova. A rematch of the 2011 Cincinnati final against Jelena Jankovic should not test her too severely, nor would one of two Italians whom she could meet in the quarterfinals. Sharapova has won all twelve of her career sets against Sara Errani and Roberta Vinci, all on hard courts. The most intriguing upset threat in this section might come from Wimbledon runner-up Sabine Lisicki, who does own a victory over Sharapova on a fast court. Still, the burly German has not proved that she can extend her success beyond grass.
Semifinalist: Maria Sharapova
Fourth quarter: Withdrawing from Toronto after she reached the final in Carlsbad, Victoria Azarenka will appear in Cincinnati for the first time since 2010. She defeated fellow former No. 1 Ana Ivanovic in a three-set semifinal two weeks ago, not an impressive performance from either woman. A sequel against the Serb might develop in the third round if Azarenka weathers the dangerous serve of Kristina Mladenovic on a court suited to it. Situated near Ivanovic is Washington champion Magdalena Rybarikova, who also reached her first Premier Five quarterfinal at the Rogers Cup. The most notable breakthrough last week came from Sorana Cirstea, though, the runner-up in Toronto. Insights from Adidas coach Darren Cahill helped Cirstea oust three top-10 opponents there. She could face two of them early in Cincinnati, where she could meet Caroline Wozniacki in the second round and Petra Kvitova in the third. The latter's all-or-nothing style seems an apt fit for these fast courts, but Kvitova continues to struggle with her fitness and confidence. She won several marquee meetings from Azarenka two years ago, only to never face her again since then.
Semifinalist: Victoria Azarenka
Final: Li Na vs. Victoria Azarenka
Champion: Victoria Azarenka