No Forgetting This Fortnight: Wimbledon 2013 in Review

This sequel to an article on the Wimbledon champions and finalists looks at some of the other stars, disappointments, and surprises from the last two weeks. No grades this time, just thoughts on the oddest major in recent memory.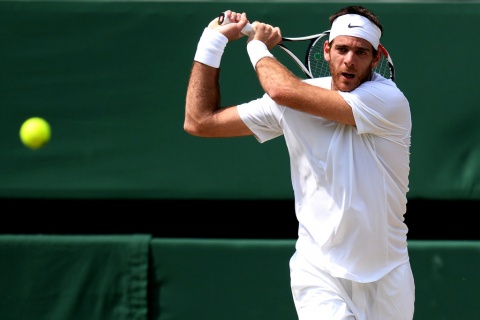 Juan Martin Del Potro: The Tower of Tandil sometimes resembles Sisyphus from Greek mythology, pushing a boulder to the edge of the mountaintop before it rolls back to the bottom. Del Potro came closer to the mountaintop at Wimbledon than he had at any other major since 2009, when he won the US Open. Never before had he reached the Wimbledon quarterfinals, but this year he plowed to the brink of the final. Del Potro did not lose a set until his semifinal against world No. 1 Novak Djokovic, defeating post-tournament No. 3 David Ferrer in the previous round. He sustained a ferocious barrage of shot-making against Djokovic for more than four and a half hours, including a 120-mph forehand. It came to naught in the end, the Serb grinding him into submission with one punishing rally after another. But the resilient effort in this loss marked a Del Potro-size step forward toward relevance at majors, despite a knee injury. Once it heals, Del Potro should find himself among the three or four leading contenders at the US Open.
Kirsten Flipkens: Versatility and subtlety still can thrive in the WTA. Among the tournament's more compelling stories was the semifinal run launched by Flipkens, just a year after blood clots threatened her career. She could not even play the qualifying at Wimbledon in 2012, but she defeated former champion Petra Kvitova in a dramatic quarterfinal. Through her first four rounds, Flipkens did not lose a set as her backhand slices, well-placed serves, and keen instincts in the forecourt kept opponents off balance. Her talents do not explode off the screen, like those of a more powerful shot-maker, but this heir to Kim Clijsters and Justine Henin provides much to beguile the mind. With a top-15 ranking after the tournament, her draws will grow more advantageous and her exposure more widespread.
Agnieszka Radwanska: This will sound harsh about a major semifinalist, but this is the truth. Radwanska blew the sort of golden opportunity to win a major that may not return for a long time, if ever. As the only top-ten woman in the final four of her best major, she should have dashed through the door opened by the draw's implosion. Armed with a 7-0 career record against Bartoli, Radwanska would have entered the final as a heavy favorite. But she could not close out Lisicki after leading 3-0 in the third set and twice edging within two points of victory. Radwanska offered the tersest of handshakes before stalking off Centre Court in understandable pique. Retaining her top-four status with a victory over Li Na must have seemed scant consolation.
Polish men: In the quarter that contained Roger Federer and Rafael Nadal, two Poles defied the odds to reach the final eight. Lukas Kubot and Jerzy Janowicz traded shirts after their history-making quarterfinal, which sent Janowicz into the top 20 and into his first major semifinal. This fiery young giant, who stands at 6'8", threw everything that he had at Murray with impressive zeal—and not without success. Their tightly contested four-setter suggested that Janowicz may go further faster than many of the ATP's rising stars. Rising to the occasion on a grand stage, he hammered 30 aces in an upset of Nicolas Almagro on Centre Court earlier in the tournament. Even with his lesser result, meanwhile, Kubot soared from outside the top 100 to No. 62.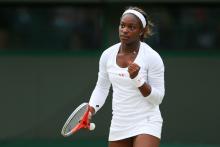 Sloane Stephens: Watching Sloane battle her way through multiple three-setters, this viewer wondered whether she will become an American version of Caroline Wozniacki. While she showed plenty of heart and will, and a balanced game, she lacks the killer blow that most contenders can unleash. Stephens continues to bring her best tennis when it matters most, however, becoming one of only three women to reach the second week at all three majors in 2013. That trend bodes well for the post-Serena future of American women's tennis, especially for a player so early in her career.
Madison Keys: Many experts feel that this youngster represents the best chance for a major champion among the next generation of American women. Keys displayed her offensive weaponry in a three-setter against Radwanska, impressive considering her lack of experience against elite opponents. Her serve and groundstroke power should translate well to the US Open Series. One senses that her compatriots will like what they see from Keys this summer.
Italy: This nation sent more players into the second Monday than any other and then suddenly had no players at all in singles after the second Monday. The positive side of this coin seems more appropriate, with the exception of world No. 5 Sara Errani's first-round exit. Four of her compatriots traveled from clay to grass with unexpectedly strong results. Andreas Seppi reached the second week of Wimbledon for the first time, upsetting world No. 12 Kei Nishikori, and the 166th-ranked Flavia Pennetta shone a ray of hope on her comeback from injury. Karin Knapp, also outside the top 100, unexpectedly joined the party by toppling a top-30 opponent in Lucie Safarova. Also in the second week was Roberta Vinci, who hovers on the verge of giving Italy two women in the top 10. Francesca Schiavone may have faded, but her 2010 title at Roland Garros seems to have presaged an Italian Renaissance.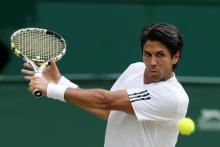 Fernando Verdasco: Only one man outside the top five has extended Andy Murray to a fifth set since the start of 2012. Verdasco threatened to do much more than that, in fact, burying the eventual champion in a two-set hole at the outset of their quarterfinal. A few more clutch shots late in the fifth set, and the aging lefty probably reaches his first major semifinal in more than four years. Entering the tournament outside the top 50, the unseeded Verdasco won 14 consecutive sets during one stretch. He may have awakened from a season-long swoon, showing discipline and focus in his efficient victories. Verdasco stands within range of claiming a US Open seed if he can maintain this current form.
Czechs: Tomas Berdych regrouped impressively from a first-round collapse at Roland Garros to reach the quarterfinals at Wimbledon. He threatened in each of the first two sets against Djokovic, posing a much sterner test for the world No. 1 than the straight-sets scoreline suggested. Berdych's belief against such foes ebbs and flows more than it should, considering his talents. Nevertheless, four strong wins before that loss to Djokovic allowed him to settle into a groove for the second half.
If Berdych needed a strong Wimbledon to bounce back from a disappointing spring, fellow Czech Petra Kvitova needed a strong Wimbledon to bounce back from a disappointing season overall. She did not quite get it. Kvitova wobbled through three-setters in her first two matches of the tournament and somehow became the only major champion to reach the quarterfinals. After taking the first set from Flipkens, the woman who won Wimbledon two years ago fell apart amid tears, errors, and medical issues. The weapons are still there, and so is the desire, but the confidence is not.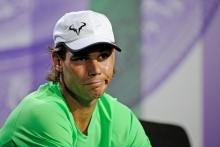 Rafael Nadal: The two-time Wimbledon champion and five-time Wimbledon finalist has lost three of his last four matches at this major. Even an extra week added between clay and grass may not give Nadal enough time to regroup physically and emotionally from the exhaustion of the Roland Garros fortnight. That would be disappointing, if perhaps inevitable. Watching a master of clay reshape his skills to grass always offered one of Wimbledon's more compelling storylines.
David Ferrer: Nothing came easily for Ferrer this tournament, each of his victories extending to at least four sets. He persevered through injections to contain a painful ankle injury and reaped a worthy reward: a career-high ranking of No. 3. Although Wimbledon remains the only major where Ferrer has not reached the semifinals, he cannot feel dissatisfied under the circumstances. A well-deserved midyear break after a tremendous first half awaits, allowing his ankle to heal.
Li Na: As charming as ever, she laughed off a challenge that cost her the first set of her quarterfinal. Li has learned how to compete without losing her sense of humor, despite the pressure always upon her. After a dismal clay season, she survived some challenging first-week matches to play herself back into form. Matching her best career result at Wimbledon, Li rejoins the top five but has much to defend over the summer.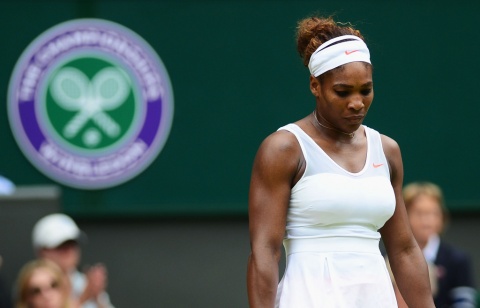 Defending champions: Neither Roger Federer nor Serena Williams ended this tournament how or when they wanted. Serena's loss surprised less at the time, because of Lisicki's Wimbledon history, and in retrospect, because of what Lisicki eventually accomplished. A decade after his first title on these lawns, Federer's second-round exit may have ended more than his 36-quarterfinal winning streak at majors. Other underdogs will gain confidence from seeing what Sergiy Stakhovsky could do to the Swiss star on one of the sport's grandest stages.
Both Federer and Serena always seem to find a way to bounce back from adversity, though. They deserve credit for responding to their setbacks at this Wimbledon with more poise than they often do. Federer also deserves credit for acknowledging his recent struggles and entering two smaller tournaments this month in an effort to solve them.
Bernard Tomic: The Australian hope overcame the controversy surrounding his father to reach the second week of Wimbledon for the second time. Tomic toppled two seeds, Sam Querrey and world No. 9 Richard Gasquet, in his best result by far since leaving his home nation. The promise that continues to sparkle from this rising star makes it all the more imperative to disengage him from detrimental influences. His game remains raw and unfinished, like an uncut diamond, so the right guidance could make all the difference.
Giant-killers: This tournament gave Steve Darcis and Sergiy Stakhovsky their first real taste of the spotlight, and Michelle Larcher de Brito her first for a reason unrelated to her screech. None of them built on their achievements in winnable matches a round after upsets of Nadal, Federer, and Sharapova. But each of them created a memory that will linger in their minds long after their careers end. Not content with that achievement, Monica Puig did build on her first-round victory over Sara Errani to reach the second week in her Wimbledon debut. Puig thrust Stephens to the brink in their three-set encounter and looks ready to put Puerto Rico on the tennis map.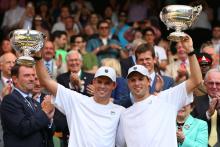 Bob and Mike Bryan: Talk of decline swirled around the legendary twins when they lost both of their Davis Cup rubbers this year. Struggling with injuries early in the season, the Bryans regrouped to complement their Australian Open title with Roland Garros and Wimbledon crowns. They have become the first men's doubles team to hold all four major titles and the Olympic gold medal simultaneously, and they will pursue a calendar Grand Slam at the US Open. As the rest of their countrymen stagnate, the Bryans keep the flag flown high. Here's to hoping that they get some television time in New York.
American men: Not a single American reached the third round in men's singles. The last time that none did: 1912, when no American played Wimbledon. Home-court advantage cannot come soon enough for most of the floundering figures under the Stars and Stripes.
Maria Sharapova: The 2004 champion may want to rethink her fondness for Wimbledon, which has become clearly her worst major. Sharapova lost in the second round for the third time in six years, and three undignified tumbles added insult to injury. On the other hand, she moved back up to No. 2 and thus out of Serena's half at upcoming tournaments. Having skipped the entire US Open Series last year, she will return to Stanford in two weeks.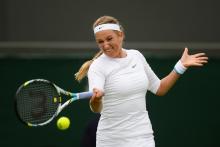 Victoria Azarenka: Another tournament, another walkover issued by Azarenka, who fell hard on her knee in the first round. Pause for a moment to think about this fact: Azarenka has gone undefeated in the seven non-clay tournaments that she has entered this year—yet has won just two titles. The other five tournaments? Three walkovers (Brisbane, Indian Wells, Wimbledon) and two withdrawals following the draw (Dubai, Miami). Notorious for injury issues before this year, Azarenka may find them starting to define her as much as her shriek.
The hidden menace: Setting a record for retirements and walkovers, the tournament felt compelled to issue a statement defending its preparation of the grass. The epidemic of injuries did raise fair questions about the quality of the surface, which one almost expected to turn as red as Roland Garros from embarrassment. But one of the victims, Jo-Wilfried Tsonga, identified the unusually wet weather as the culprit rather than the grass. Tsonga's thoughts made sense, explaining the slips that laid low Azarenka, Sharapova, Caroline Wozniacki, Tsonga himself, and Del Potro. Most of the other injuries did not derive directly from surface-related injuries, and most of the walking wounded will not miss significant time.