Nadal Wins Fifth Madrid Open Title
Rafael Nadal continued his run through clay court season with a 7-6, 6-4 win against Dominic Thiem to win the Mutua Madrid Open title. It is his third straight title adding to his Barcelona and Monte Carlo championships this spring.
The Austrian made another good account of himself against Nadal, fighting until the end. But the result was much like the Barcelona final between the two where Nadal won in straight sets.
The result could have been very different but Nadal saved two set points in the first-set tiebreak. He finally sealed the set after his fifth set point opportunity.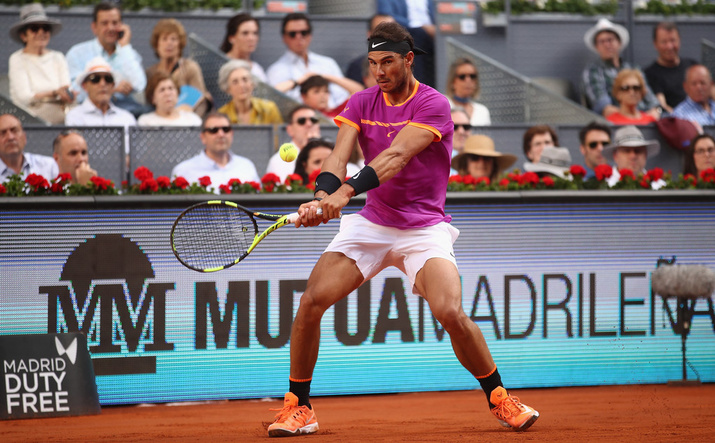 It appeared that Nadal may cruise in the second set after an early break of Thiem's serve. But to the 23-year old's credit, he would not go quietly and had four chances to break back as Nadal served for the match. But the Spaniard saved four break points and finally closed the match out on his racket.
It was Nadal's 72nd career title and fifth Madrid Open championship. It was also his 34th win of the season, leading all players.
Nadal responded to his recent success, "Normally, I don't expect anything. I go my way and things happen. I just try to do things as best as possible. After that, I am conscious that if I am fit and I can play well, I have the capacity. I see myself being able to win important titles and achieve my goals," he said.
"After that, I don't think whether I can or whether I can't do something. I just play every single tournament without thinking a lot of things. I just try to focus. I'm not thinking about the race or anything like that,' said Nadal. "I just try to go to each tournament to give the best of myself, being conscious when you are in the good way, as I am this year, I have confidence and security in myself."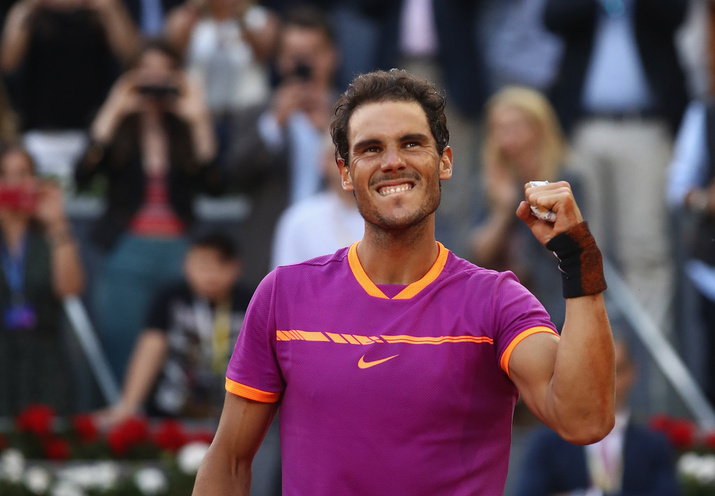 Nadal is scheduled to compete in next week's Rome Masters and was asked about his decision to play with Roland Garros coming up. "Well, it's difficult, whether to choose one option or another, either going to Italy or not. If I don't go to Italy, it doesn't guarantee that I will be better shape in Roland Garros," he said.
Meanwhile, Thiem took away some positives from his experience. "Of course, it were unbelievable two weeks in Spain: Barcelona and Madrid. I'm going to enjoy the next hours, then I'll think about Rome. It's, again, a big and important tournament," he said. "Now that I did it once, play really well in such a big tournament, next step is to maintain this level to the next week. That's what I will try."