Nadal Rolls To His 11th French Open Title

Just when you thought the legend of Rafael Nadal couldn't grow any larger, he wins his 11th Roland Garros title and at 32-years-of-age, he is showing no signs of slowing down. At the crown jewel of clay season, Nadal defeated Dominic Thiem 6-4, 6-3, 6-2.
The Spaniard's method of operation for much of the fortnight was to endure an opponent's competitive first set, followed by a flip of the switch where he takes a stranglehold on the match. That script was followed on Sunday against the Austrian.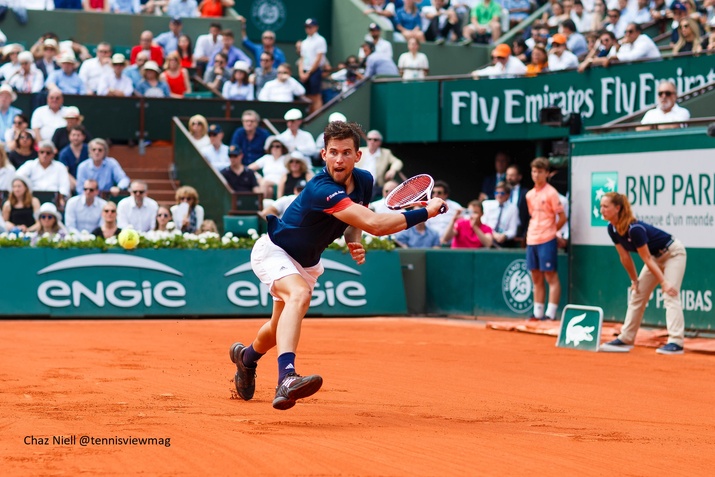 In the first set, Thiem went toe-to-toe with Nadal as the two exchanged service breaks. The 24-year-old attacked the Nadal backhand, setting himself up for ripped, flat groundstrokes and held his own in extended rallies. But, as Thiem served at 4-5 to stay in the set, after a couple loose points and a missed routine volley, and just like that, the set went to Nadal.
Mentally, the missed opportunity appeared to carry over into the second set as Thiem found himself in a 3-0 hole. He battled to stay in the set and had a break opportunity in the seventh game but could not capitalize.
In the third set, Nadal did have one scare as he rushed to the sideline during a game when a finger on his left hand cramped requiring treatment as he was temporarily unable to grasp the racket. But, he continued to roll to the finish line. In the set, Nadal would break twice and close the match out on his racket.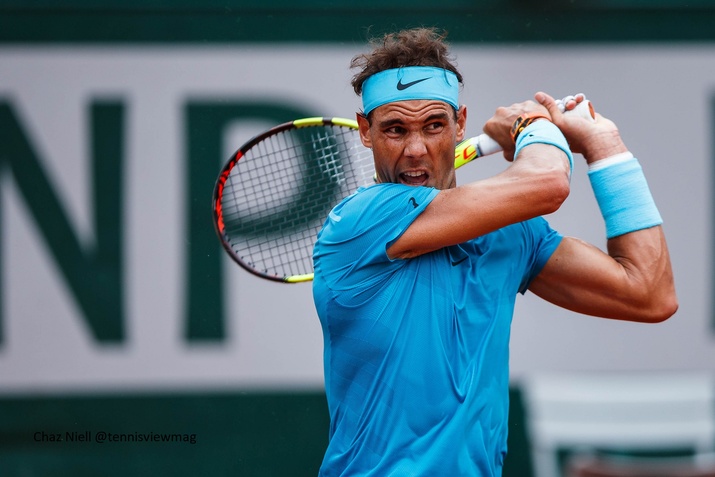 After a Thiem return sailed long on match point, Nadal triumphantly held his arms in the air and the two competitors embraced at the net.
"If you tell me, seven, eight years ago, that I will be here with 32 years old having this trophy with me again, I will you that it is something almost impossible," Nadal said. "But here we are."
Nadal became teary-eyed during the trophy presentation despite having gone through it 11 times. "A lot of months with problems," he said. "So, coming back and having the chance to win in Monte Carlo, Barcelona, Rome, and now especially here, it's very emotional for me."
Thiem complimented Nadal afterward, "Definitely one of the best things somebody ever achieved in sports," he said.
Nadal is now 86-2 at Roland Garros and his dominance at the French Open is likely a feat that will never be duplicated. Even the modest Spaniard could not dodge acknowledging his great success, "Well, the answer is quite simple," he said. "I think probably the same as you. That in the end — and I don't like to say it myself — but it's something that is really unique, something that you can't dream of, winning 11 times the same tournament."
With the win, Nadal earned his 17th major title, just three behind Roger Federer. After skipping the entire clay season, Federer returns to action at Stuttgart, as grass season begins, in preparation for Wimbledon. The two have combined to win the last 6 grand slam tournaments.