Nadal Regains Optimism After Murray Epic

ROME, Italy - Laughter erupted just two words into Nadal's press conference after defeating Mikhail Youzhny, but in truth there was little to be amused about. For one, Rafa was in crisis, or so they said. Secondly, it was not a joke, nor a quip injected with irresistable sarcasm. People laughed from the pits of their stomachs, as they always do whenever Nadal so much as cracks the faintest of smiles, but in doing so they may have missed one of the more revealing disclosures that Nadal has made.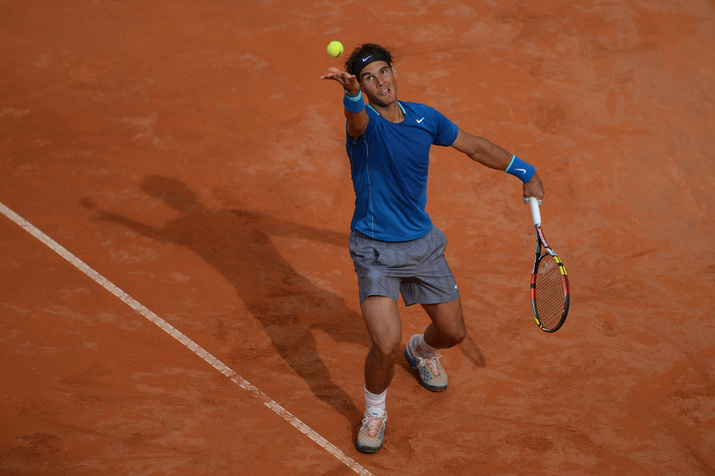 "Get used (to it)," was the half-uttered phrase that jutted out of Nadal's mouth. It was a retort to a question that asked why the Spaniard's recent struggles continued. "With the years everybody suffers," he continued once the room had collected its laughter at the unfunny non-joke. "It's part of a career and life. And it's normal in tennis."
The pleading continued, and so did the uncharacteristically sharp responses. This time, Nadal was asked to evaluate this new and unfamiliar revolt against his supremacy. What was allowing the Gilles Simons and Mikhail Youzhnys and Nicolas Almagros to rise up from the dust? As if on the court and swiftly slithering around a ball surely destined for his backhand, Nadal skipped the question and answered on his own terms.
"I am older, I am 28, and at this age Borg was doing something else." His reply cut through the room. "It's impossible to win for 10 years with easy results, but at the same time I think I can do better than how I am doing now."
These two separate answers delivered at two separate points in the press conference both fell, unprompted, to the sticky topic of age. When the Federers and Williamses of the world were forced to reckon with the unavoidable signs of ageing, they put it off and argued against its wicked effects until they no longer could. Yet here Nadal is, still only 28 years old and openly discussing it. Is this simply a perfectly distilled perspective, or fear at the unfamiliarity of this brave new world in which his vulnerability is clear and everyone knows it?
Another day, another three-set victory. This match came against Andy Murray, an elite opponent, but the spectacle still manages to shock as the King of Clay is fed a 6-1 first-set breadstick. An early break point followed in the second set, saved by a trademark angled lefty ace out wide. Nadal roared back through the second set and inched up a break in the very first game of the final showdown. Five games late, though, and he stared down the barrel of a late third-set deficit. Eventually Nadal got it done, punctuating his victory with a primal roar that carries on from the final point until minutes later as he gathered his clothes.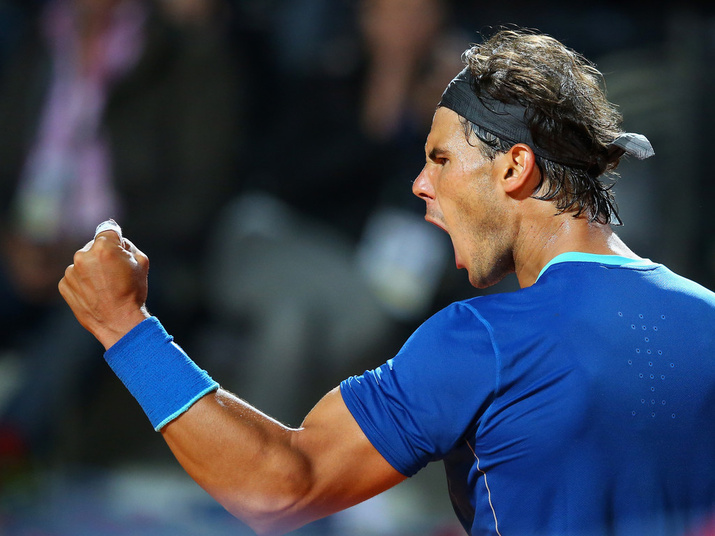 Despite his assertions that all victories are important, the reaction made it evident that no two wins are made equal. First came the manic on-court roars that continued long after the competitors embraced, even as Rafa began his post-match shirt-shedding routine. Satisfaction replaced the varied attempts to explain away the drop in form. Back in the press room, a genuine happiness was evident where only stuttering hesitation was formerly present. An explanation is offered swiftly.
"I didn't have any negative thoughts during the whole match [..] I had some doubts (yesterday). Today I closed the match on the first opportunity. All the energy was positive. I was thinking positively and taking out all the negative thoughts."
What a difference a day makes. From uncertainty to clarity, Nadal's mindset may not be drastically different from those who write about or support him.