Murray, Kerber Look To Rebound After Melbourne Results

It would be interesting to know what Andy Murray and Angelique Kerber were thinking when Roger Federer and Serena Williams raised their respective Australian Open Singles trophies. It was probably something along the lines of 'that should have been me' and could put extra pressure on them during the rest of 2017. So why did both world number ones lose so early?
Murray had won almost every tournament in the six months before the Australian Open, and he and Novak Djokovic were the clear frontrunners heading into the Grand Slam fortnight. However, the world number one was unable to counter Mischa Zverev's aggressive net-rushing style in the fourth round and lost in four sets. While Zverev definitely deserved to beat Murray on this occasion, the Brit is undeniably capable of beating the German almost every other time they play.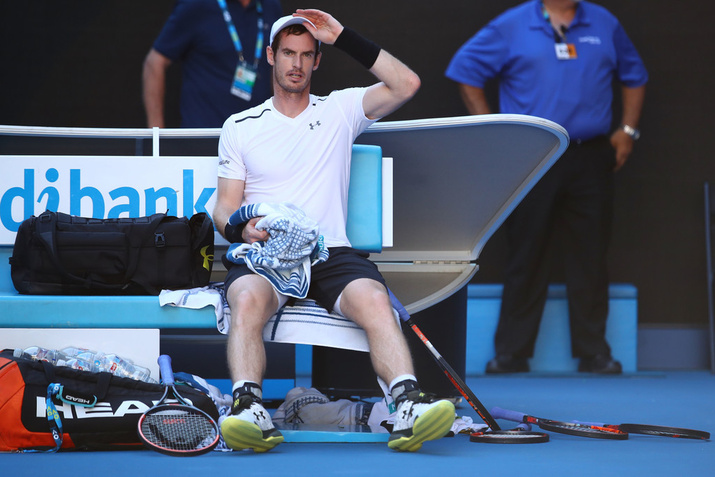 The most logical explanation for Murray's defeat is burnout. From March to November 2016, the Brit played in 16 events and two Davis Cup ties. He then did his usual intensive hot-weather training in Miami in December, before playing an exhibition just before New Year and a tournament in Qatar just after. It is little wonder the Scot was tired when the Australian Open came around, and his decision to take a break in February seems sensible.
When Murray does return to the ATP Tour, probably at Indian Wells in March, he will want to respond well to his Melbourne disappointment. Fortunately for the Brit, he does not have many points to defend there, or at the other Masters 1000 event that follows it in Miami, as he exited both tournaments at the third round stage in 2016. This gives the world number one a fantastic opportunity to increase his advantage over Djokovic at the top of the rankings by going further this year.
If Murray performs well in Indian Wells and Miami, he has a great chance of dominating the tour like he did in the second half of 2016. However, if he loses earlier than he should, the pressure on him will increase and the likes of Djokovic, Federer, Rafael Nadal and Stan Wawrinka may sense their opportunity to close the gap in the rankings. For this reason, regardless of ranking points, it is very important for the Brit to excel when he returns in order to show the rest that he is still the man to beat.
The most significant take away from Murray's upcoming appearances in March will be an indication as to whether or not he can dominate the ATP tour in 2017 because, even if he struggles in those American tournaments, he should still be considered a contender for the French Open and US Open titles and a frontrunner for Wimbledon, where he has won twice in the last four years.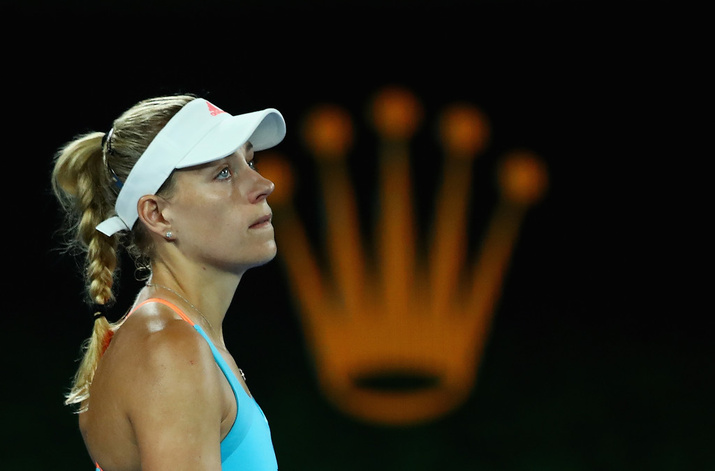 Kerber's Australian Open loss to Coco Vandeweghe could be more damaging to her hopes this year because it coincided with the return to form of arguably the greatest female tennis player of all time: Serena Williams. The American looked unstoppable once again as she stormed through all seven rounds without dropping a set to win the title and reclaim the world number one spot from the German. If she plays that well for the rest of 2017, she could dominate the WTA tour once again.
It is vital that Kerber responds positively to Serena's resurgence by producing strong performances in the two Premier-level tournaments in Doha and Dubai this month. She has historically struggled in Doha but does have one good memory to draw on from her run to the final in 2014. However, the German's record in Dubai is appalling - she has only won one of six previous matches. Given these past performances, it is likely to require plenty of mental strength from the world number two to turn her fortunes around at these events.
Kerber will be more confident about March. She has reached the last four twice at Indian Wells and was a semi-finalist last year in Miami. However, she will probably struggle to outdo Serena in Miami as the American has won the tournament a record eight times before and will have her sights set on making it nine.
While Serena is likely to be Kerber's most challenging obstacle in 2017, other contenders could soon emerge. Karolina Pliskova made a strong run to the Australian Open quarter-finals before suffering a disappointing loss to veteran Mirjana Lucic-Baroni and could win several tournaments this year; Simona Halep is struggling with injuries at the moment but is expected to make a big impression this season; Garbine Muguruza is inconsistent but definitely capable of winning events; and Johanna Konta is now in the top 10 and getting better all the time.
It should also be said that the WTA tour was very open last year, with lots of different players winning tournaments and making good runs in Grand Slams, so anything could theoretically happen. Given this, the most important thing for Kerber to focus on is her own form. If she plays to her best, she should win at least one more Grand Slam title in 2017. However, if the German under-performs throughout the year, she could find herself sliding down the rankings, despite the fact that she is currently almost 2000 points ahead of Karolina Pliskova in third. It is very much up to Kerber what happens and the pressure is well and truly on her.