A Motivated Federer Makes His Return To Paris

For most sentient human beings, three years is a damn long time. In the life of Roger Federer, three years is the catastrophic attempt at a bath that ended in a torn MCL, twin sons growing from sequestered one-year-olds to world travelers, a first serious surgery, the dissolving of an iconic partnership with Nike in favor of attending press conferences in affordable menswear, surgery and a six-month layoff. And after all that, it's then returning to devour the sport whole again.
On Tuesday, Federer ended all speculation about his participation in the Rolex Paris Masters for the first time since 2015 by marching onto site in Bercy, completing his first practice with former French journeyman Guillaume Rufin and then holding an abrupt press conference. When immediately asked to confirm his presence in the tournament, he shrugged. "Yes [I'm playing]," he said succinctly. "Otherwise I wouldn't be sitting here. I would have left."
Paris has always seemed like a throwaway event for Federer. He has played it only 8 times in the 15 seasons since he rose to number one. He has won it only once. For most players, a 68% winning percentage is a triumph, but for Federer it means he is 10% worse in Paris than in any other hardcourt Masters or slam. It might just be one of the ugliest records of his career.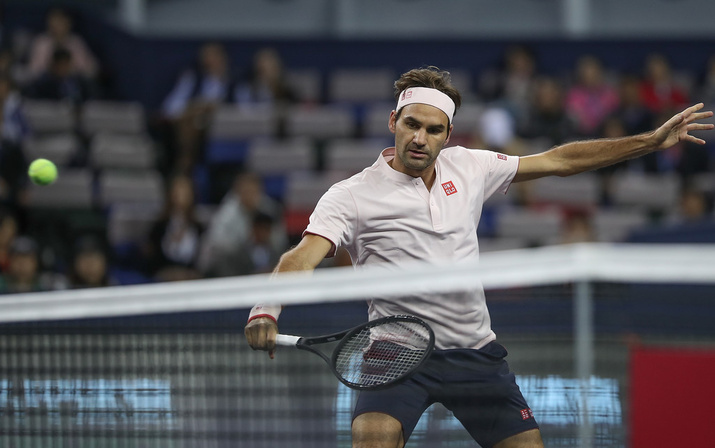 Parked at the end of a long season and before the final push in London, the conditions of Bercy, once deathly slow, seemed ripe for upsets and the provoking of Federer's apathy. Throughout the years, Federer has been served out by Isner, by Monfils, and by a series of players who have seemed far more emboldened by his presence there than anywhere else, taking advantage to record rare victories.
In a way, that in itself - his bruised aura - has also been part of the plight of the Roger Federer story in 2018. After starting the year with wins in Australia and Rotterdam then a final in Indian Wells, his year crumbled. He fell to Thanasi Kokkinakis in Miami, then he returned strangely irritable during the grass season. Forehands flew out of the stadium with shanked errors and angry swipes alike. By Wimbledon, the aura was fading. He fell to Kevin Anderson from two sets up, then at the US Open the suffocating heat brought him to his knees.
Throughout Federer's delirious 2017 season, as he rolled through tournament wins and signed off every new triumph with the phrase "the dream continues", it was easy for many to see his rise from the ashes of 2016 as that of a legend who, in the twilight of his career, had realized that he had little else to lose and was played with house money. It sounded great, but it was also fantasy. No matter who you are, tennis will eventually require you to overcome new obstacles, to bat away nerves and rediscover their feel.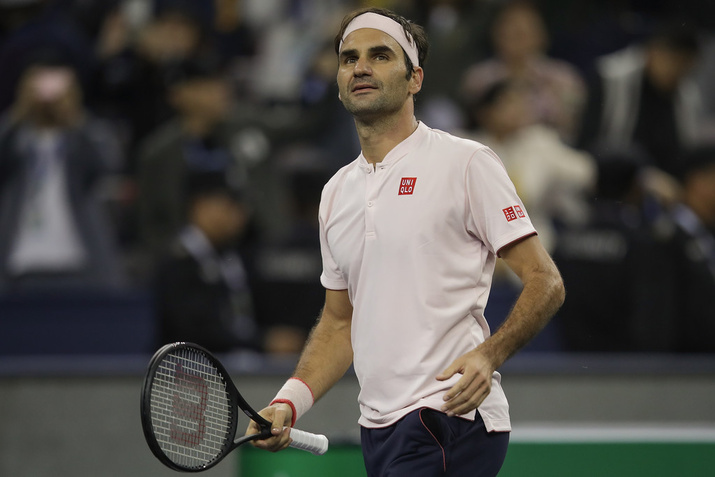 Before his title defense in Basel, Federer revealed that his forehand had been affected all summer by a hand injury acquired before Halle. Though his hand healed, the challenges continued to flow. Throughout his semi-final finish in Shanghai and the title last week in Basel, a line of players had the audacity to confidently brandish their best tennis, forcing Federer to scrape through four breathless three setters and further tight two-set battles.
"It's definitely a different way of winning a tournament for a change," said Federer. "Obviously I have my titles. I didn't win them all outright, straightforward, no problem. I had to fight for a lot of them. But this one was sort of from the first match till the last match […] I would rather play on a nice court rather than going back to practice. I've already done enough practice this season. So I feel like if that helps me for London that's a great thing."
And so here Federer is, three years later, back to Paris with the simple aim of playing some matches. After his Basel victory, he was asked about his plans following a sweet victory. He spoke of returning home with the family, while the interviewer hinted at him taking some days off. He could have spent some time with his growing children. It sounded nice. Instead, he packed his Uniqlo bag and headed for another event.
The time for mere practice and preservation is over. Perhaps even more importantly, a three-year absence may be a long time, but 20 years of being motivated to make these decisions and chase his form is an eternity. By returning to Paris, Federer chose once again not to leave. He is still motivated, and eternity continues.