A Midsummer's Pipe Dream: Maria Sharapova Splits With Jimmy Connors

When the news broke, the partnership of heavyweights Maria Sharapova and Jimmy Connors felt like the insufferable TV show "Punk'd" had been resurrected to claim the tennis world as its first new victim. Surely a sickly-smiling Ashton Kutcher was set to swoop into Sharapova's next press conference like a vulture, feasting on our confusion before branding us all idiots for believing such ridiculousness?
But now the situation has escalated so far that not even the wildest imagination could have foreseen it. One match—one solitary match—into this partnership, and already it is all over.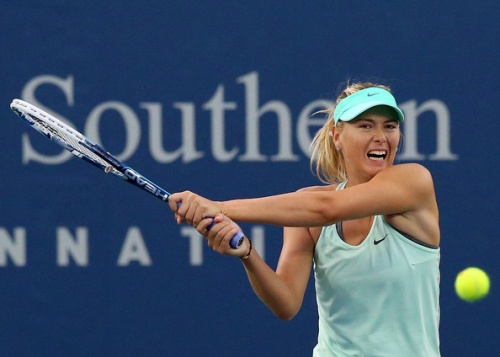 Of course, it wasn't just any match. Coincidence or not, this match happened to be perhaps the single most abysmal showing from Sharapova since that horror-show of a lifetime. That moment came when she slammed down 21 double faults and fell on her own sword against Melanie Oudin at the US Open.
Although the Oudin loss will remain the nadir of Sharapova's career, this match came eerily close. Despite the optimism that both Connors and Sharapova exuded in public after three weeks of practice, Sharapova's tennis was unrecognizable. She maneuvered around the court at walking pace and complemented her crippling immobility with errors that reeled off every stroke: wide, long, into the net, shanked into the crowd and everything else. Those 62 unforced errors came with only 16 winners to show for all her efforts.
After the loss, Sharapova publicly gave no indication of what would follow, waxing lyrical about her new coach to the press.
"It's great to have his support. And as I said, I mean, I'm enjoying being part of his experience and him‑‑ you know, just the understanding of certain situations. He's been there, done that. It's just nice to have."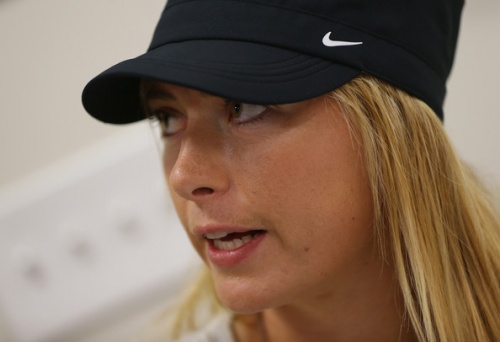 But behind the scenes a decision was to be made in days, and the hammer dropped with ice-cold indifference. Connors' public profile and illustrious playing career offered him no protection in the eyes of Team Sharapova. Within days, Jimmy Connors was fired from his position as the Russian's coach.
In the process, the world No. 3 has found herself in an unfamiliar position. One of Sharapova's more underrated qualities is the manner in which she near-obsessively crafts every single public action, every word that exits her mouth, every career-affecting decision. While the likes of Serena Williams and Victoria Azarenka collapse into PR meltdowns, this lady steers clear of such amateurism. And though eyebrow-raising quotes sporadically make their way out of interviews from even the elite men's players, Sharapova guards against sloppiness with an iron fist. But in hiring Connors, she briefly personified it.
The signs that this would be an incompatible alliance were always there. Sharapova had achieved great success after previously seeking out Connors in the 2007 offseason, preparing her for the most glorious fortnight of her career at the 2008 Australian Open. However, the idea that his presence in an official, sometime-traveling capacity would benefit anything other than bank account and book sales seemed a pipe dream.
When the news first came, many asked what exactly Connors could offer the four-time major champion. The chances that he even watches women's tennis seemed about as likely as Sharapova lifting the US Open mixed doubles title with her boyfriend, Grigor Dimitrov, in September. Her famous inner fire may flicker out more often now than it once did, but she still stands as one of the most mentally strong players on either Tour. Thus, she hardly needed Connors to develop that triat. Further evidence of their incompatibility comes from the striking differences between the men's Tour in which Connors competed during the 1970s and the current women's Tour in 2013. Other players-turned-coaches have had previous coaching experiences to draw upon or more in common with their subjects, but neither could be said of this pair.
Thus, a day after Marion Bartoli's retirement, yet another WTA career met its bitter end. This one may have lasted barely a month and ratcheted up a 0% winning percentage compared to Bartoli's shiny Venus Rosewater Dish, but it rivaled Bartoli's shock announcement in sheer shock value.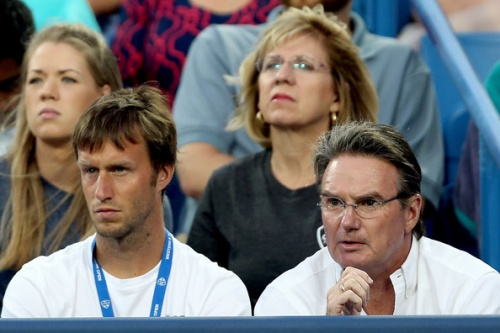 One final twist found its way into the short yet spiraling plot. Characteristically, Connors found himself unable to walk away without one last jab in the direction of the woman who ordered his firing. Sharapova's coach of last week could not resist inserting "vodka on the rocks" into an otherwise innocent tweet. Sharapova will arrive in New York having lost two poor matches in succession, her game infested with rust, injury only just in her rear-view mirror, and without a coach, so "on the rocks" may prove a fitting evaluation of the Russian.