Miami Open: Federer, Shapovalov Advance

The Miami Open, an ATP Masters and a WTA Premier Mandatory event, which features the top men's and women's tennis players in the world, has moved from Crandon Park in Key Biscayne to the Hard Rock Stadium in Miami Gardens. The Stadium Court is a stadium within the football stadium of the Miami Dolphins.
Like many people, I miss the old place. I miss the drive over Rickenbacker Causeway. I miss squinting my eyes through the hazy sunlight glittering off the aqua, then deep blue sea. I miss the sailboats. That scene set an idyllic mood for intimate Crandon Park, with its swaying palms and views of Miami's cityscape in breaks between the stands.
I miss the old purple courts. The new courts are meant, I suppose, to mimic the water, but the outer color is aqua and inside the lines a dull blue, the same blue as many hard courts, so it doesn't feel as unique as the deep purple of Crandon Park.
The old place, apparently, was too small, and there was a legal battle for years about updating it. There is more space at the new venue—more practice courts, more lighted courts, more parking. And the players seem to love the updated amenities.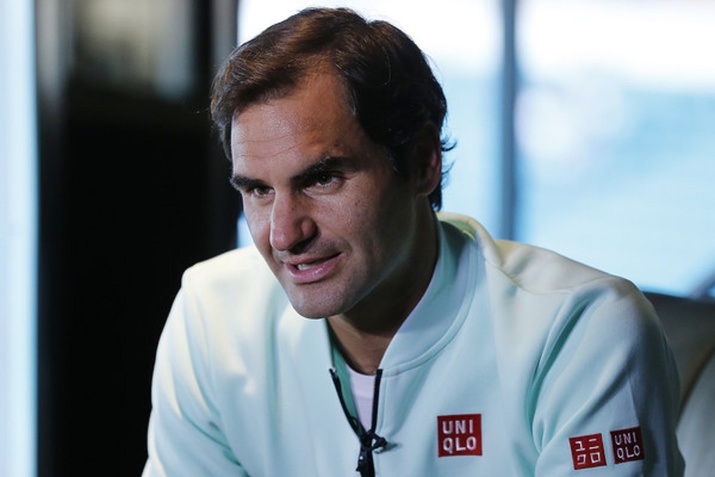 James Blake, a former top-five player and the tournament director, said, "The future of this event is incredible to think about. The only limit is our imagination."
On Monday, I watched the women's singles fourth round and men's singles third round.
First, I watched Bianca Andreescu, the 18-year-old Canadian, who last week won her first title at Indian Wells, and is now ranked world No. 24. There isn't anything that Andreescu can't hit. She has power and feel, mixing up her spins and pace. I was especially impressed by her piercing serve and deft drop shot. She was on a 10-match winning streak, but had to retire (because of a shoulder injury) against Estonain Anett Kontaveit, world No. 19. Andreescu lost the first set 6-1 and was down 2-love in the second.
After the match, in her press conference, Andreescu said, "I tried to get as much treatment as I can. I thought it would be okay, but obviously it just got worse as the match progressed.
The physios and the doctor said that it's nothing too serious, but it's just—the pain is there, and I couldn't continue today."
Second, on Stadium Court, I watched the great and extraordinarily elegant Roger Federer. The Swiss defeated Filip Krajinovic of Serbia 7-5, 6-3. Federer continued his strong play and served 14 aces. The former world No. 1 moves up one spot to No. 4 on the live rankings.
In his press conference after the match, Federer said, "I thought I served very well, because Filip can return very well, especially on second serve. I know I could feel the pressure maybe, to some extent, if I don't make the first serves. But I still kept going after them, and I was able to hit my spots and keep the pressure on and shorten points as the match went on.
I thought, you know, it was a high, intense match in the first sort of, you know, ten games. Then I was able to pull away. I had a good 20-minute stretch where I was really able to stretch the lead, and that was key today."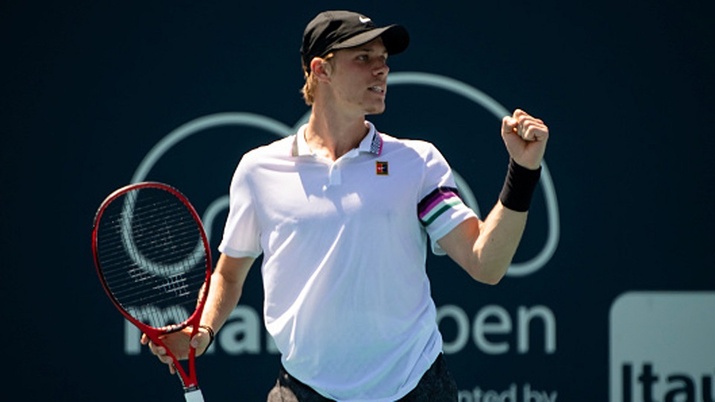 Third, on the Grandstand, I watched 19-year-old Canadian Denis Shapovalov (world No. 23) defeat 21-year-old Russian Andrey Rublev (world No. 99) 6-3, 7-6 (5). It was a high-quality match with amazing ball striking by both players.
In an interview after the match, I asked Shapovalov how he kept his focus in the intense tiebreak when a fan screamed out, causing him to lose a crucial point. "Honestly, it kind of helped me in a way, helped me release and just let out some tightness, and after that I just kind of refocused, regrouped, and focused on the next point because I knew it was such a big one."
Shapovalov said that he is always focusing on the next steps, to keep improving, and that two or three years from now he wants to be winning slams.
He told me, "I feel like anytime I get put on these show courts, it's kind of an honor for me, a privilege to be on them. I grew up wanting to play on them, so any chance I get, I try to rise to the occasion, and at the end of the day, I feel like we're all kind of showman. I grew up wanting to play in front of the crowds, in front of the people, so yeah, it's something I really look forward to."