Mayhem in Melbourne: Ivanovic Stuns Serena

Few entertained the idea of it happening. Even fewer actually thought it would happen. But Serbia's Ana Ivanovic defeated Serena Williams in a three-set battle that lasted under two hours on day seven at Melbourne Park. A day where crowds were hungry for quality contests after an underwhelming Saturday night session finished without the world No. 1 in the 2014 Australian Open as she was outlasted and out-blasted by a reinvented Ivanovic.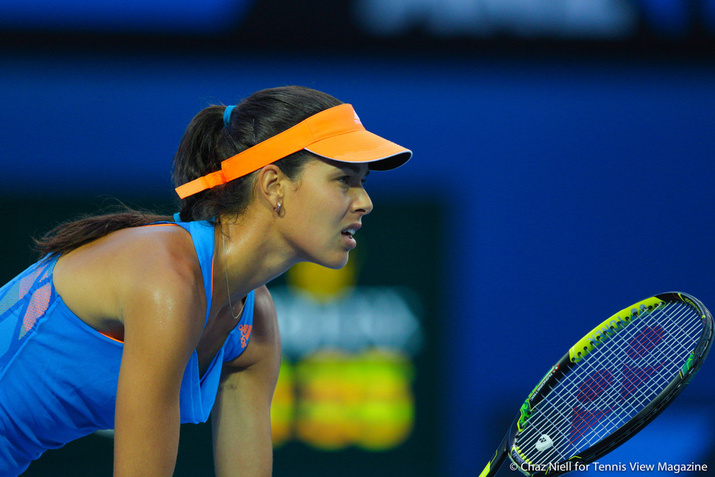 From the outset, the crowd knew they were witnessing something special as Ivanovic looked to quell doubts about her ability to compete with the game's best. She earned a break point in the first game of the match and, using a game focused on varying the speed and the flight of the ball, eventually earned a break of serve in the fifth game. Things seemed slightly amiss for Williams, who was rumored to have been suffering a back injury. She was being out-hit and outsmarted as her backhand and her lack of movement was constantly exploited. But 14 errors off the Ivanovic racquet cost her at crucial times of the set. She was broken back immediately and again in the 10th game to seal the set for Williams.
That ended Serena's good fortune in the match as the flow of the game took a monumental shift in the favor of 14th seed Ivanovic. She threw caution to the wind and hit freely, targeting Williams' serve and her backhand, which was visibly sluggish. Although only striking a 52% first-serve percentage, Ivanovic was able to use her serve well enough to win a whopping 91% of those first-serve points. Sensing a wounded opponent, she took the initiative in breaking Williams' serve in the fifth and ninth games to seal the second set 6-3.
Identifying the possibility of something special occurring, the crowd streamed into Rod Laver Arena. Most of them got fully behind the 26-year-old Serb. What started out as an evenly divided crowd grew into one fully supporting the underdog. This was evident as the crowd cheered deafeningly for Ivanovic's winners but only met Williams' winners with a subtle clap. Spurred by the crowd, Ivanovic raised her intensity during the rallies and wore Williams down. The American made uncharacteristic errors and relied on her serve to survive the onslaught.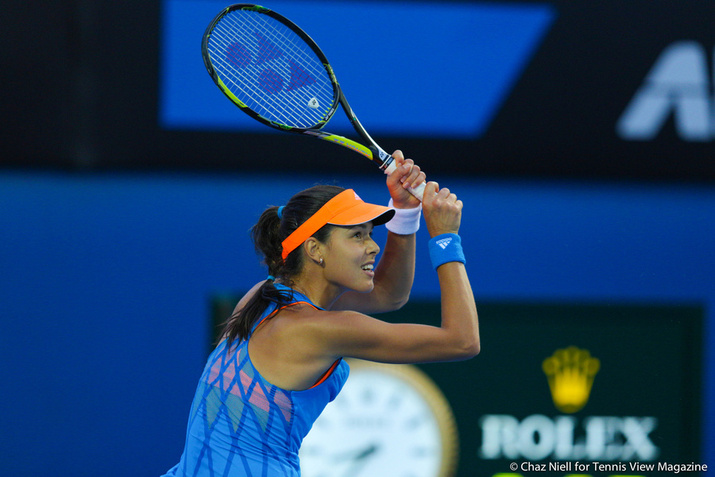 In the past, questions had been raised over Ivanovic's mental fragility. Even as she held a lead in the third and final set, these questions would not dissipate until she held her nerve and served the match out to cause a colossal upset. It was a credit to Ivanovic that she was able to hold her last service game to love to close out the match after breaking Williams in the second game and hanging onto the lead.
Ivanovic said that she was thrilled to be able to hurdle the mental barrier to beating an opponent of Serena's stature.
"I had to remind myself all the time just to stay in the moment," the Serb admitted. "I could have made a few more errors. But I really just believed in my game and stepped up when I needed to."
Despite losing the first set, she tried to remain aggressive. "You really want to take your chances, because against players like Serena, if you give her opportunities she's going to take it," Ivanovic said. "So I was still aggressive and sometimes I missed. It was a little bit unfortunate, but I went on to serve the good serves. I just tried to basically stay in the moment and keep playing and keep being aggressive."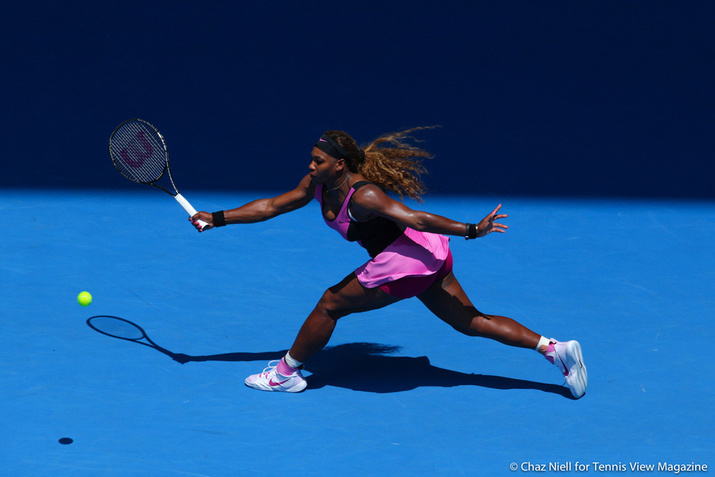 After the match, Williams conceded that she had a back injury and that her movement was limited. ""I guess the secret is out, but I obviously wasn't hitting the way I normally would hit and wasn't moving the way I normally would move and making a lot of errors that I normally would not make," a disappointed Williams remarked. "Maybe I wasn't the best physically, but that had nothing to do with it."
Williams was asked whether she had considered pulling out of her match with Ivanovic. "Well, yeah, I almost pulled out. I'm such a competitor. I mean, I probably should have," she said.
But the world No. 1 generously was quick to heap praise on her opponent. "Like I said, again, I don't want to blame anything. I feel like Ana deserves all the credit. I feel she played unbelievable today."