Mark Gellard: Life As a Professional Touring Coach (Part Two)

Mark Gellard has spent the past decade traveling on the professional tour and currently works for the exclusive Star River Team in Guangzhou, China. Tennis View Magazine recently sat down with him to discuss his career, coaching, and life on the tour. In part two of this two-part series, he discusses his daily routine, his coaching style, challenges, and the direction he sees the sport heading in the future.
What is a day like for you now?
A typical training day begins at 8:30 a.m and ends at 11 a. m., and during this time the primary focus of practice is technique, skill acquisition and maintenance, situational hitting and physical conditioning. The afternoon training sessions commence at 2:15 p. m. and end at 5 p. m. but during this time we focus more on situational point play and transfer of skills previously acquired. As a coach I spend much of my off-court time creating player practice schedules, tournament planning and working on self-education (always important to stay current with modern information).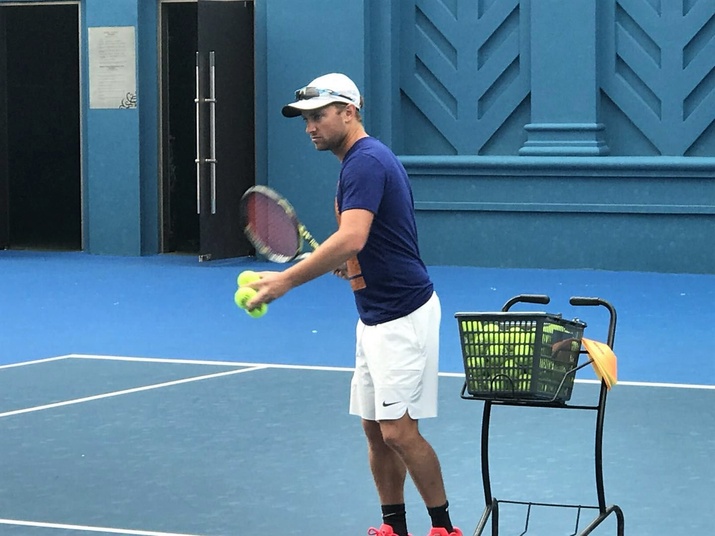 However, when we are on the road at tournaments daily schedules vary greatly. Some days we could be on the court as early as 6 a. m. and other days we may not finish until after midnight as it really just depends a lot on the match schedules and weather. Either way the days are always interesting!
Can you describe your coaching style?
That's a great question! I think it's a tough one to answer because one of the most valuable assets a coach can have is to be flexible. I would say in many respects I am a thief as I have tried to learn from the 'best' coaches around and emulate some of their habits and routines. I don't think there is necessarily a need to re-invent the wheel but I also try to be the coach that I always wanted as a player. Also, I am a big advocate of science and technology and I believe that the way we teach people now is rather antiquated and inefficient. As more technological innovations are made and a better understanding of how to manipulate cognitive and motor skills is identified, I strongly feel that the way we educate and coach people in all sports and classrooms will dramatically change.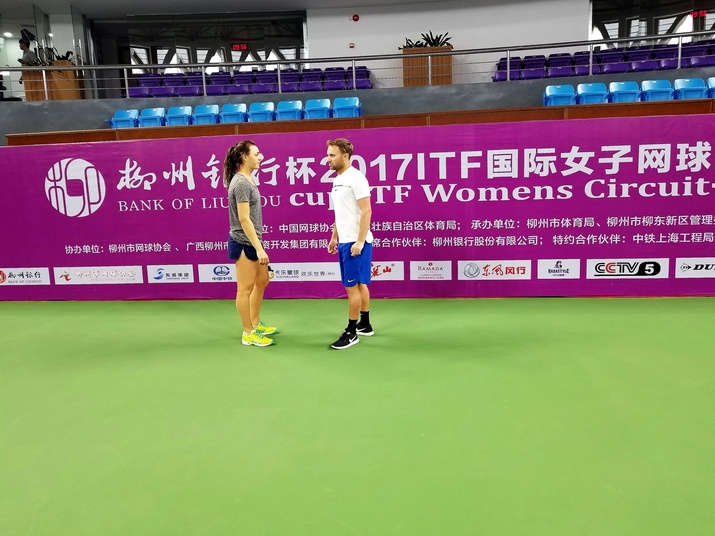 Every player is different and so the way I coach each player cannot be the same but I am a stickler for discipline, respect and gratitude as in this individual sport it is easy to become complacent and self-centered. Tennis players and coaches may be great at what they do but we are not heroes. We are not saving lives. It is always important to keep perspective of what really matters.
What are some of the challenges in your position?
From a personal standpoint the amount of traveling (up to 45 weeks per year) makes it very hard to maintain personal relationships or have a family. From a business standpoint I think that working with professional and junior players provides a unique work environment because we are paid by the player and then we tell them what to do which is relatively unconventional. Additionally, there are no real benefits for tennis coaches such as pension funds, 401Ks, health insurance, paid vacation etc. A few years ago there was an interesting article in the Wall Street Journal (WSJ) that alluded to the fact that working as a professional tennis coach on tour is possibly the worst job in the world.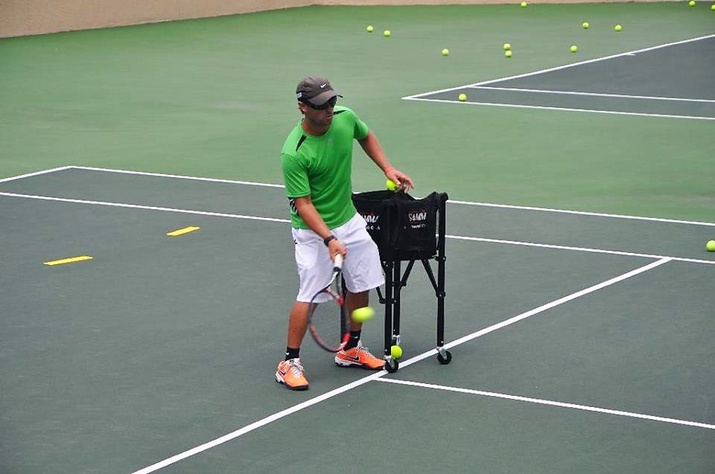 I don't agree with this at all but it did raise some interesting points about the lack of job security, pay and unpredictable schedule. Also I think in many ways we have to be chameleons that are able to constantly change our appearance because what a junior player ranked 800 needs versus what a top 100 WTA professional player needs is often different, and so being adaptable is a key component and one that the best coaches in the world have been able to master. At the highest levels of the game, coaching is less about your knowledge and more about creating a relationship with the player. After all, the player has to know that you care before they care what you know.
What tips would you have for young players?
The main advice I have for young players is to become a student of the game. If you really want to make it as a successful college, junior or professional player you need to fully invest yourself. The level of the game is constantly improving and so the process of improvement is not limited to the tennis court or the gym. What it takes to be top 100 in the world today will be significantly less than what it will take to be top 100 in one, two or ten years from now.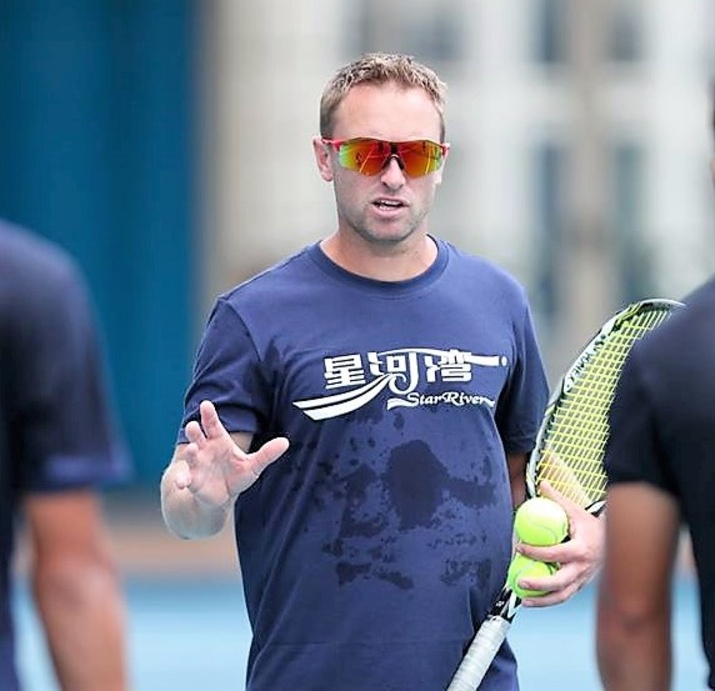 Secondly, I would stress the importance of hard work and self-belief as there are so many modern day examples of players who we would traditionally have discounted as having any real chance to succeed at the highest levels (Kevin Anderson, David Goffin etc.) but with discipline, hard work and perseverance, many things can happen. As coaches, we are benefactors of knowledge and experience, but nobody can accurately predict the future, only anticipate what may happen.
Where do you see tennis in 10-20 years from a coaching perspective?
As I mentioned earlier, I think that science and technology will drastically change the way we perceive the game as well as teach it. Nowadays you cannot just be a great ball striker in order to succeed, you have to be a great athlete as well. On the men's side, the physical attributes of players will continue to be key but I believe that more players will start coming to the net with the goal of taking time away from their opponents. Additionally, I believe we may see players hitting flatter in the future as opposed to 'heavy' hitting, and players will also need to open the court up more east to west with angles rather than just north to south in order to optimize the full geometry of the court. On the women's side, I believe we will continue to see vast improvements in movement and on the serve, as well as the ability to finish points in the forecourt. It's an exciting time for tennis as we appear to be at the dawn of a new era.