Mark Gellard: Life As a Professional Touring Coach (Part One)

Mark Gellard has spent the past decade traveling on the professional tour and currently works for the exclusive Star River Team in Guangzhou, China. Tennis View Magazine recently sat down with him to discuss his career, coaching, and life on the tour. In part one of this two-part series, he discusses his background, playing days, breaking into coaching, and being part of the Star River Team.
How or when did you originally get interested in tennis and what is your background?
Well, I am from England and although my parents both played sports at a recreational level they were never particularly athletic. I was 6 years old when I first started playing tennis and was fortunate that where I lived was adjacent to a tennis club. Having reasonably good co-ordination and athletic ability at a young age, I was pretty successful in the local and national tournaments but in my early teen years I noticed how everyone else was growing and I wasn't! However, I continued competing and also maintained my interest in other sports (soccer and field hockey) competitively until the age of 15 at which time I had to focus more of my attention on tennis, which was a hard decision but one that I certainly do not regret. As a coach I always encourage my younger students to stay engaged in other sports until they have to focus solely on one as there are so many athletic and psychological benefits to maintaining a diverse athletic portfolio.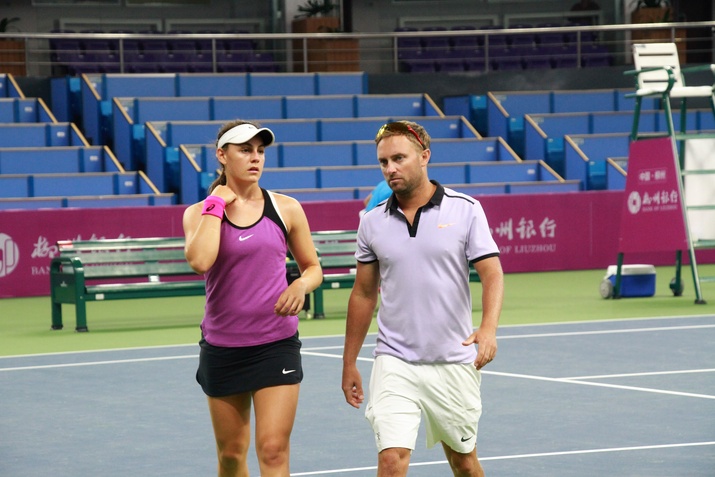 Following your playing days, you immediately began coaching?
I played tennis for the University Of South Alabama (USA) but during my final semester I was forced to have shoulder surgery which sidelined me for the remainder of the season. Luckily, the university allowed me to 'red-shirt' which allowed me to keep my scholarship in exchange for working as the Women's assistant coach. I was, obviously, disappointed that I could no longer compete but was excited at the opportunity to help others maximize their potential and pursue their dreams. Once the semester ended (and I graduated), I embarked on a coaching career on the professional tour. I was fully aware that I would find it easier to gain access on the WTA rather than the ATP simply because I was good enough to be a sparring partner for the women's circuit but not the men's. Many modern day coaches now begin as 'hitting' partners as a way to gain experience, notoriety and respect, and so, I decided early on to take this route as I was not particularly interested in country club coaching.
Is coaching something you always thought you wanted to do?
I always wanted to stay involved in the sport and towards the end of my own playing days, I remember playing matches where I wanted to offer advice to my opponent about what he could have done better! I liked to be analytical and perhaps due to my lack of height and power, I was always forced into having to outthink my opponents rather than outhit them. Coaching is the next best thing to being a player and I am very fortunate that I have been able to work with some of the best players in the world. Getting to go to work every day in shorts and a T-shirt while being in the sun definitely beats sitting behind a desk, in my opinion!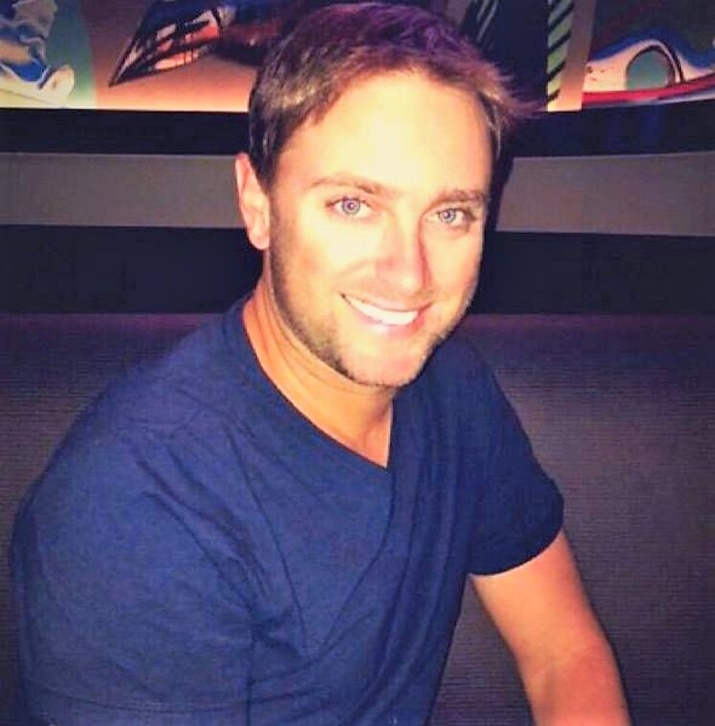 You have been involved with many recognizable pros such as Venus Williams, Martina Hingis and others, how did this come to be?
When I finished my college tennis career, I knew I wanted to work in high performance tennis and found myself volunteering as a hitting partner at many different ITF/WTA events, in order to gain exposure. While I was in England, I was contacted by Octagon Sports Management Group who were in need of a hitting partner for one of their clients (Martina Hingis). I worked with her the week before Wimbledon and then throughout the tournament, at which time she asked me to accompany her on the U. S. Open series tour leading up to the U. S. Open. I gladly obliged! This opportunity was really the turning point of my career as it opened up a lot of doors and I was able to meet lots of good people and make some great connections. I am forever indebted to Octagon, Martina and her team for their willingness to give me a chance to assist them. It really is an example of being in the right place at the right time because I was far from the best candidate for the job!
You now work with young, up-and-coming players in China?
I am currently working for Star River team in Guangzhou, China. The team is directed by Alan Ma, who used to be the owner of the International Tennis Academy (ITA) in Delray Beach, and he has vast experience as a coach on both the ATP/WTA and ITF circuits. Our team is very unique as we have players and coaches from all over the world, including Zarina Diyas, Zheng Saisai, Peng Shaui, Magda Linette, Zhang Yuxuan, Yifan Xu and many others. China's tennis market is growing exponentially and as the infrastructure continues to grow, it will gain more and more interest from sponsors, tennis fans, promoters and players from all over the world. Having been coaching for over a decade, I can safely say I have never seen a program provide for its players the way Star River does.
In part two, Mark will discuss his daily routine as a coach, his coaching style, challenges, and the direction he sees the sport heading in the future.