Makarova Outlasts the Heat and Halep

WASHINGTON, DC – The scorching DC summer heat proved to make the difference in today's feature women's match that saw Russian Ekaterina Makarova defeat top seed Simona Halep after the Romanian retired 1 game into the deciding set due to the heat, 2-6, 6-3, 1-0.
"Today was really hot. I started so slow," admits Makarova. "The sun just took so much energy away. Simona is a great player and No. 2 in the world so it's always tough to play against her. I was trying to fight for every point. I'm sad that we didn't finish the game but here in Washington, it's always hot."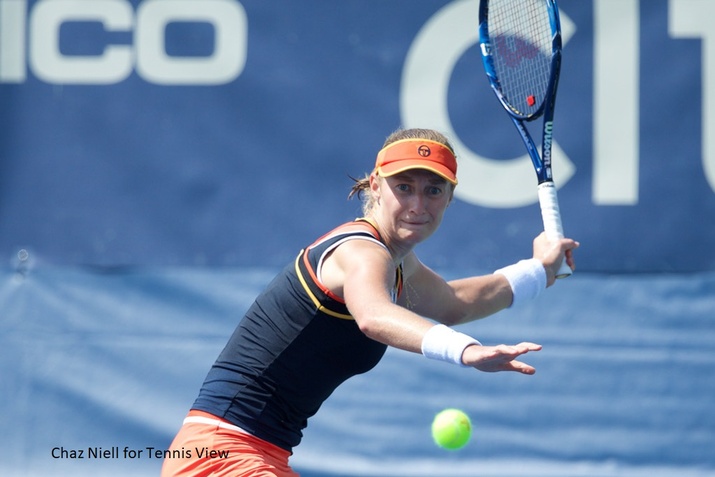 The world No. 2 took off to a quick 4-0 start before trading breaks of serve and finally closing out the first set 6-2. Despite the momentum in Halep's favor, the on-court temperatures continued rising, visibly handicapping the Romanian as Makarova began to extend the rallies and hit winner after winner.
After Makarova took the second set 6-3, Halep called for her coach, Darren Cahill. "We talked about the heat and how I feel," Halep reflected in press. "His advice was to be careful."
Moments later, after the first game of the deciding set, Halep called for the trainer. They took her blood pressure as a precaution but she promptly decided to retire from the match. "They said it was ok," Halep stated referring to her blood pressure. "But I had a headache and felt sick [from the heat]. So was better to stop."
For players coming to Washington for years, the heat is an expected obstacle. For a first-time Capitol visitor like Halep though, it was something she had heard about but it was different once directly experienced. Halep hinted that she had requested a later start to combat the heat, but the request was not granted.
Makarova will next face Oceane Dodin who defeated Sabine Lisicki in three sets.