A Look Back At The ITF Young Seniors World Championships

Stefanos Tsitsipas just won the Next Gen ATP Finals in Milan. The Nitto ATP Finals in London are underway. But there is also another year-end tournament in tennis, the ITF Young Seniors World Championships, which finished on November 3rd in Miami Beach.
The 2018 Young Seniors included both amateur and former ATP and WTA players aged 35 and over, representing 107 nations. The headliner for the event was former world No. 13 Andrei Cherkasov, the 48-year-old Russian, who reached three Grand Slam quarterfinals (the Australian Open, Roland Garros, and the US Open) between 1990 and 1992. He only played in the men's 45 team competition, though Russia did not place. France won. The Netherlands placed second. Spain was third. Great Britain was fourth.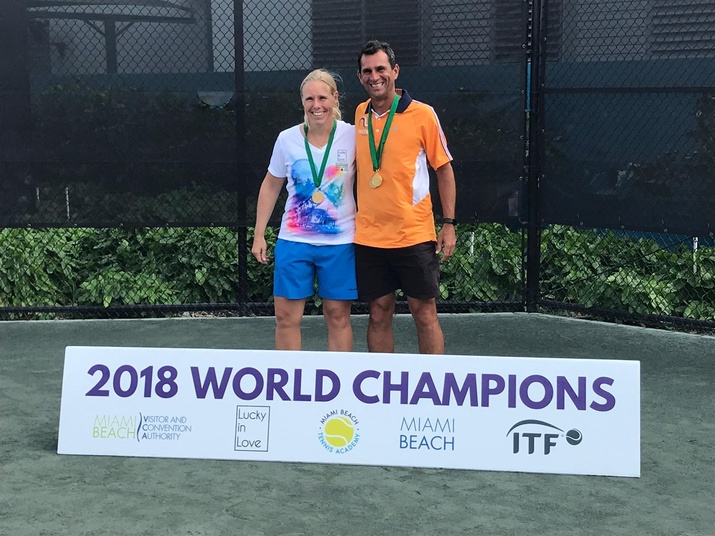 Marcus Hilpert, a former ATP touring professional, who plays for the Dutch team, says "The team competition is fun because it's competing against other countries. It's a very large event. I think there were 720 competitors in total. A very fun event to play, representing your country, even if you've never played at a high level."
Hilpert won all three individual events—singles, doubles, and mixed. Hilpert's doubles partner and fellow countryman, Bart Beks, lost to Hilpert in the men's 45 final 7-6, 6-0.
"I love tennis," says Beks, who has played tournaments in 104 countries.
Hilpert says if it wasn't for Beks, he wouldn't be here.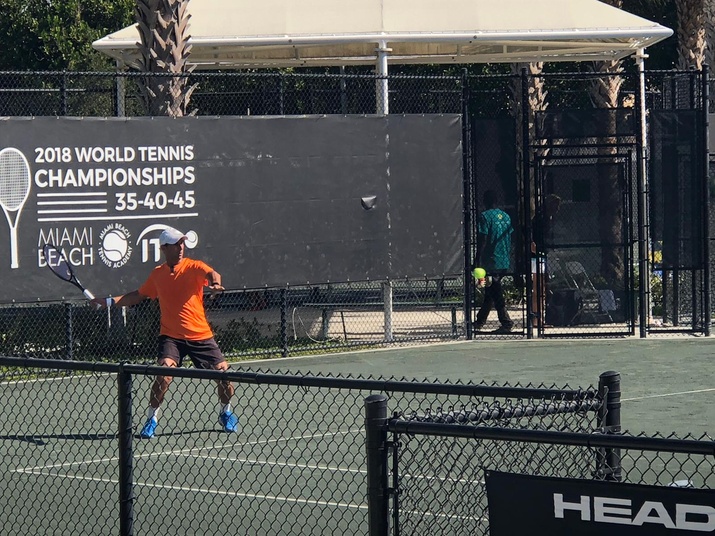 "Every year," Beks says, "I have to ask, 'You coming?'" Beks gives a long, exaggerated imitation of Hilpert answering, "Uh-huh, okay, I'm in," then laughs.
Beks organizes the housing and excursions for the Dutch team. This year, they went to the Ernest Hemingway House in Key West. Last year, when the event was held in South Africa, they went to Robben Island, where Nelson Mandela was imprisoned.
Beks says, "I start playing when I was 12. When I got 16, then I start to practice like three times a week. That's why I couldn't play the juniors. I was really bad.
"When I was 27, then I started to play. I was not good enough before. Now I try to keep the level up like I have. And then I'm still now one of the better players."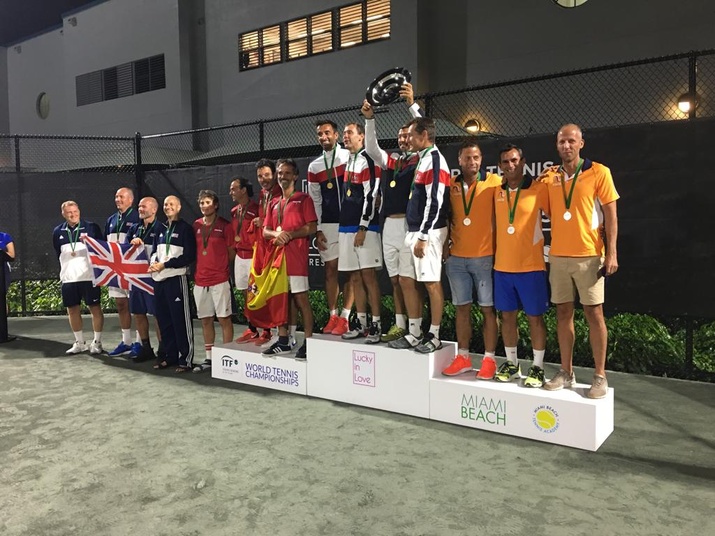 I say that's maybe why he still loves tennis so much, because he began a little bit later, and that he never had a chance to burn out.
He says, "Yeah, yeah, yeah."
I ask him if he still plays all over the world.
"Before I was like 600 ATP. In doubles, I was better. I used to travel a lot, but now it's just for the world champs."