Laver Cup: Friday Blast Off

After multiple fan centric lead-up events, Laver Cup play kicks off Friday, September 21st at 1pm on a court designed specifically for the event. I can only imagine how stoked Nick Kyrgios must be to have an opportunity to play in the stadium that saw Michael Jordan and Scotty Pippin reach for the stars. The area reeks of Chicago sports history.
Thursday was a busy day with both teams meeting the press and coaches Borg (Team Europe) and McEnroe (Team World) revealing their Friday starters. If I get to throw my opinion, Borg casually lowers the boom announcing Federer-Djokovic as his doubles offering.
Let's briefly rollback. Wednesday, both teams received a warm Chicago welcome at Pritzker in beautiful Millennium Park, a downtown Chicago gem like Central Park is to New York.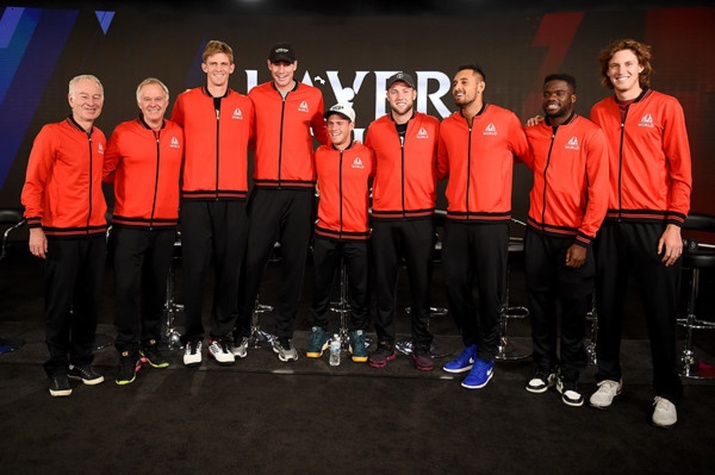 Laver Cup returned the love welcoming fans to the grand opening of the Fan Zone. Half court tennis, sponsor giveaways, face painting, acrobats and yes Roger Federer were on the agenda. Fans were treated to a birds-eye view of Rogers practice session in the brand-new Fan Zone court. More fun than I can describe.
"Serious" Friday
In press, both teams were firm in their position that Laver Cup is a "real" competition. When pressed concerning his intention Nick Kyrgios stated this event is not about him it's for the team and he was broken and in tears after a tough 2017 loss to Federer, and Team World. But that was 2017, both teams begin at zero on Friday. The opening match-ups are compelling.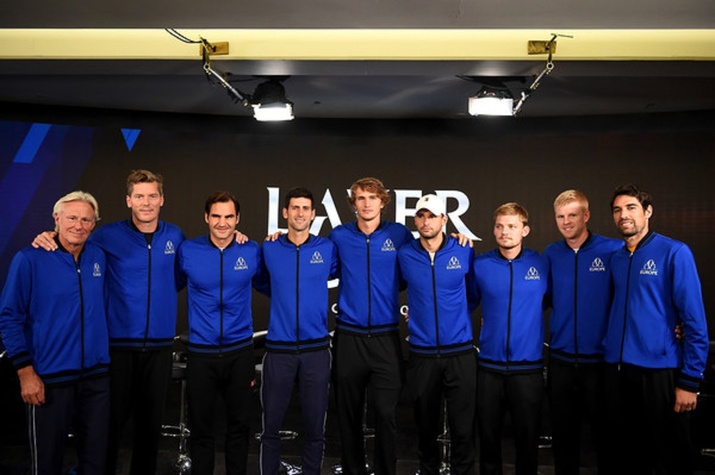 Here they are:
Friday September 21st-Order Of Play beginning at 1PM
Frances Tiafoe v Grigor Dimitrov
Jack Sock v Kyle Edmund
Diego Schwartzman v David Goffin
(The mighty duo)
Doubles closes:
Jack Sock & Kevin Anderson v Roger Federer & Novak Djokovic
Notable Fact: Jack Sock is the 2018 US Open ATP Doubles Champion
It's about to get real. Stay tuned… The Saturday line-up will be revealed tomorrow after a strategic analysis by Borg & Johnny Mac.