Laver Cup 2018 Preview

Chicago - Following the success of the inaugural 2017 Laver Cup hosted in Prague, the event will tick the next box at the indoor hardcourts at the United Center. In 2017 Team Europe captured the trophy with "side-line" captain Nadal passionately encouraging his teammates, especially Federer.
While Rafa is notably absent this year following a rare semi-final withdrawal at the US Open, the 2018 line-up will not disappoint. Eleven of the current top-20 players will receive a warm welcome on Wednesday at the Pritzker Pavilion in Millennium Park along with No. 27 Nick Kyrgios who is capable of producing top-10 tennis at any moment.
For those not familiar with this new kid on the block event, Laver Cup is a team versus team format like Davis Cup. The 2018 player list reads like a Who's Who of the ATP tour. This year Team Europe is comprised of all-court Belgian David Goffin, No. 5 Alexander "Sascha" Zverev of Germany, Brit Kyle Edmund, No. 7 Bulgarian Grigor Dimitrov, US Open Champion No. 3 Novak Djokovic and Swiss Maestro No. 2 Roger Federer.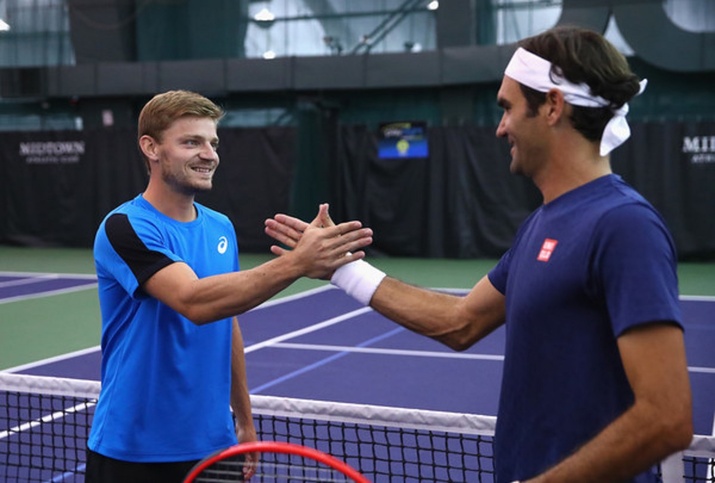 But wait there's more. Team Europe is led by legendary Captain by Bjorn Borg with Vice Captain, Thomas Enqvist. For those, not familiar, Enqvist is a former ATP professional from Sweden who achieved a career-high ranking of No. 4 and earned a final spot at the Australian Open in 1999. He owns 19 career titles.
Not to be outdone, the opposition, Team World aka "from anywhere but Europe" holds an equally impressive roster. We begin with Wimbledon finalist Kevin Anderson and semi-finalist John Isner, lightning fast Diego Schwartzman, US Open Doubles Champion American Jack Sock and always entertaining Aussie Nick Kyrgios. Frances Tiafoe has been inserted into the lineup after Juan Martin del Potro was forced to withdraw. Team World is led by fiery Captain John McEnroe. John is joined by Vice Captain, "little bro" and doubles partner Patrick McEnroe.
Reflecting on his 2017 Laver Cup memories, Alexander Zverev had this to say "Obviously the atmosphere here, playing on court, the support I get from legends, as well, it's quite amazing, I think it's the only event where you'll have that."
Team World American Jack Sock remarked stating, "I think you could ask any of the guys that it could potentially be our favorite week of the year so far."
While match play begins Friday, September 21st, there are exciting lead-up fan activities happening throughout the week.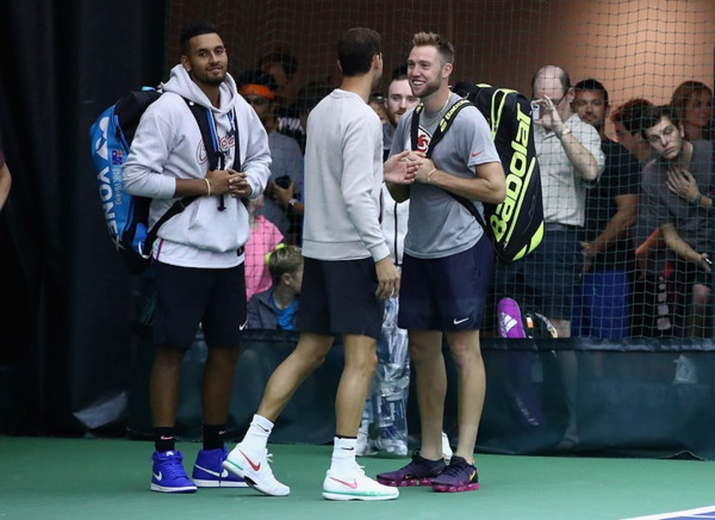 Wednesday, September 19th, approx. Noon - Laver Cup Player Welcome at Pritzker Pavilion
Players and captains from both teams along with legendary Rod Laver will receive an official Chicago welcome at Pritzker Pavilion in Millennium Park. Arrive early as thousands of fans are expected for this special event.
Wednesday, September 19th 6PM - Meet the "Rocket" Rod Laver at Barbara's Bookstore, Macy's (State Street)
Rod Laver will greet fans and sign copies of his autobiography.
Thursday. September 20th 4PM - Attend the Official Opening of the Laver Cup Fan Zone at United Center
Fan Zone official opening takes place at 4:00 pm as part of Family Day. Parents are invited to bring their children to experience firsthand all of the exciting Laver Cup activities. Entry to this event is free however fans must register to receive complimentary tickets at https://www. eventbrite.com/e/laver-cup-fan-zone-chicago-2018-tickets-49 745 891 300
Note: Laver Cup ticket holders may attend the opening simply using their tickets to access Fan Zone during the event.
This three-day sports blockbuster, September 21-23rd, promises to deliver excitement, intensity, and team-driven passion. Professional team tennis is a unique and rare thing of beauty. Team World has the home court advantage with the support of Chicago & US sports fans. The Day 1 Order of Play will be announced Thursday, September 20th. Prepare now to come out and cheer for your team and great tennis.
Photo Source: Clive Brunskill/Getty Images North America​