Kuznetsova Defeats Pliskova, Advances To Indian Wells Final
Thursday night Svetlana Kuznetsova defeated Karolina Pliskova to advance to the finals of the BNP Paribas Open 2017 tennis tournament in Indian Wells. The final score was a tight 7-6, 7-6.
Kuznetsova got two early breaks, advancing to a quick 3-0 lead. Pliskova broke back and held serve for 2-3, with an eight-point winning streak. For a moment, it appeared as though Pliskova might roar through the rest of the set, but Kuznetsova quickly regrouped and stopped any momentum Pliskova had. After a few tense games, the first set tiebreak went in Kuznetsova's favor 7-5.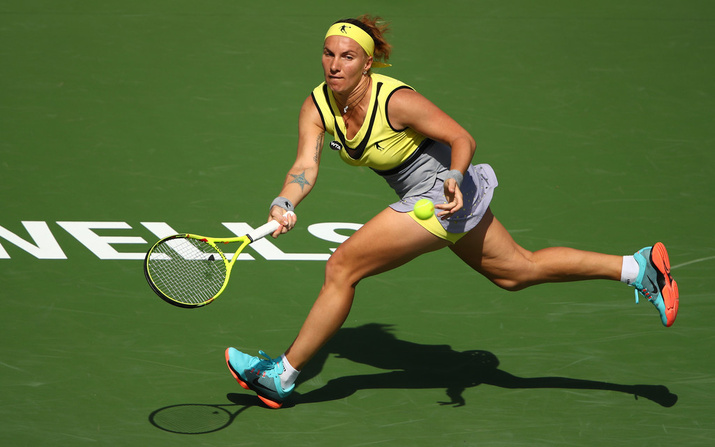 The second set began on Kuznetsova's serve with a quick break and just as quick a break back before the two held their serves to 6-6. There was a brief disruption at 2-3 when Pliskova attempted to hit a winner down the line, but instead the ball came off her frame and hit the chair umpire in the shoulder. The umpire smiled at and waved to the players to ensure them that she was not hurt and play resumed.
Pliskova served an impressive ten aces in the match, to Kuznetsova's five. Overall, Pliskova was pleased with her performance, saying, "it's my third what I lost this year, and I think the best from those matches what I lost. So definitely there are positives." She explained that the night time conditions with a slower pace benefit Kuzentsova's style over hers and did have some frustrations with her performance, "overall I spend two hours and I lost in two sets. I just thought I had some chances. Even I had the balls on my racquet, so not always was it that she was doing winners, you know."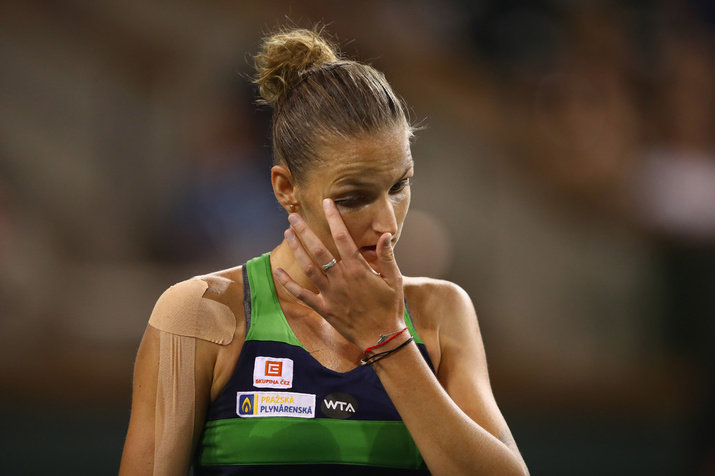 Kuznetsova told press she had been taking it pretty easy in Indian Wells, practicing only when she woke up and felt motivated and had spent her days watching the ATP, specifically enjoying men's doubles. "I wake up, I see how I feel. If I feel like playing a lot, I will play a lot. If not, probably I'll just go out there and hit maybe one hour or so. Whatever my body feels, you know. I've got to listen to it. I'm not 20s. Now they say 30s is in the style, right?"
Kuznetsova faces fellow Russian, 14-seed Elena Vesnina in the finals on Sunday at 11 am, Pacific time.