Keys Rolls But Comes Up Short In Zhuhai

On Day Three of the WTA Elite Trophy Zhuhai, staged at Huafa Group's Hengqin Tennis Center, American Madison Keys defeated Croatian Petra Martic 6-3, 6-4 in one hour and ten minutes.
Keys had an especially good serving day, striking three aces and only one double fault, with her first serve percentage at 71. Her serve was only broken once.
A fantastic match to watch, Keys struck the ball cleanly off both wings and blasted winners deep to the corners and at acute angles off the court.
Keys, who is right-handed, hit two lefty-forehands in the first set and two in the second set. All were unsuccessful, but one, a lob, was close.
"Usually that means that I'm running and I have zero chance," Keys said. "So hopefully I don't have to usually pull that out, but I think I'm actually pretty good at hitting it pretty high off of it and sometimes I can get back in the point. So, if worst case scenario, it comes out, then sometimes it works for me."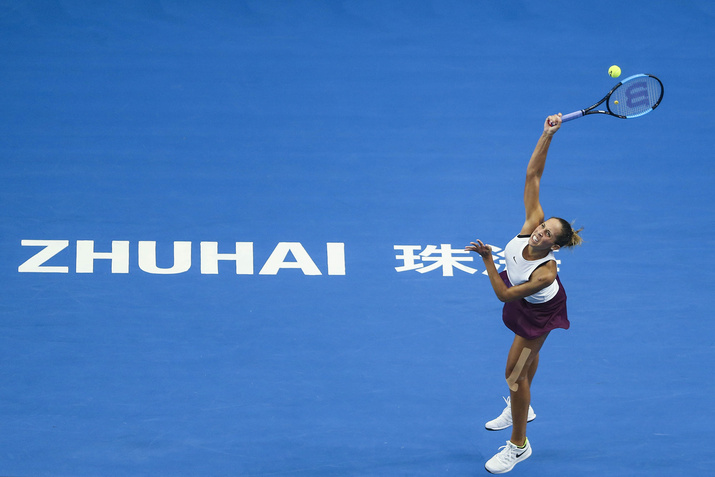 When asked if she ever practices that shot, Keys laughed and said, "No."
Even though Keys won, this is her last match of the tournament because of the round-robin format.
She was unaware of this, though, in her press conference.
"Apparently I could finish first, second, or third still, I have no idea," Keys said. "But, yeah, I mean if this was my last match, then I think it's a good one to end on. If it's not, cool.
"I think it's definitely interesting. I've played this format and I've also played in Singapore once. This one is I think a bit more complex.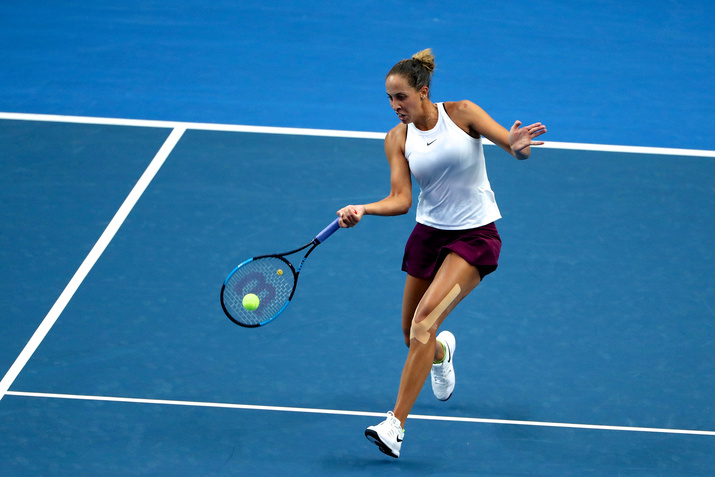 "I was trying to figure it out earlier and it hurt my brain, so I gave up.
"And I've basically just decided that I'm going to wait and see what happens tomorrow and then someone will tell me what the outcome is.
"Obviously it's not very often that you win a match and then lose in a tournament. So, it's interesting, but I think it makes it exciting and there's also the chance that you can lose a match and still be able to go on to the semifinals.
"I might go see the city and do something fun [tomorrow]. I mean, at this point, I can only wait and see what happens with the match tomorrow. So, yeah, I think I'm just going to go and enjoy the city and the day."