Keys Battles Into Third Round In Melbourne

In the second round of women's singles at the Australian Open, on Rod Laver Arena, American Madison Keys defeated Arantxa Rus of The Netherlands 7-6 (3), 6-2 in one hour and 19 minutes.
Keys, world No. 11, served extremely well with four aces and no double faults. She hit 70% of her first serves in and won 82% of those points.
Rus, world No. 93, a lefty, served with less pace, but solidly, hitting 79% of first serves in. She hit one ace and two double faults, though unfortunately one of those double faults came on match point.
Keys, the more aggressive player, had 20 winners and 27 unforced errors to Rus's nine winners and 19 unforced errors.
Rus, age 29, was a terrific junior player. In 2008, she won the junior Australian Open and ultimately became the No. 1 junior in the world.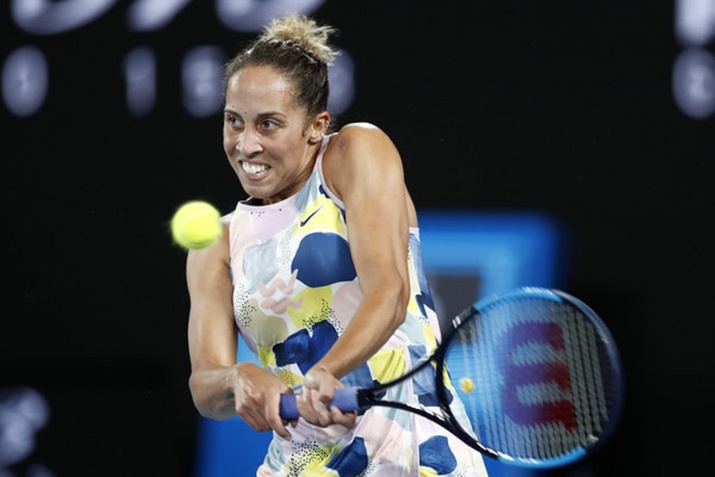 Keys, age 24, was a finalist in the 2017 US Open and has won 5 WTA titles, her biggest at Cincinnati in 2019.
Keys was also an outstanding junior. At 12 years old, she had a perfect 19-0 season. In 2007, her biggest victory was the 12-and-under division at the prestigious Orange Bowl. She then began competing in the 18-and-under ITF events, and in January 2009 won a high-level tournament in Costa Rica, becoming the first American winner of the girls' event in its 26-year history. In February 2009, she turned pro.
In October of last year, Keys told Tennis View: "Junior tennis was great in a lot of ways for me, and it definitely helped you learn how to win and how to compete, and especially when you play in your age group or even if you're not in the same age group but you're supposed to win tournaments. I think it really helps with at an early age learning how to deal with that pressure and figuring things out. And it teaches you how to win and lose. And I think that's a really important lesson to learn at a young age."
Though Rus, who is 5'11" and sinewy, has not reached the heights that her junior career promised, she played at a very high-level.
She made Keys, who is 5'10" with such easy power and so much talent she can hit winners from anywhere on the court, play a lot of balls.
In the first set, Keys went for too much and made too many errors. Rus was the steadier player, hitting safe, looping topspin. Rus outplayed Keys until the tiebreaker.
Keys then found her rhythm, hitting scintillating serves, sensational inside-out forehands and down-the-line backhands.
Keys, one of the best frontrunners in the game, kept the momentum and at a critical time, 3-2, broke Rus to go up 4-2, then held for 5-2, and kept the pressure on to break again to win the match.
Keys was pleased with her performance.
In the on-court interview, she said: "Thanks for everyone who stayed. I know it's really late, so I appreciate that you stayed and watched our match. Definitely gave me a lot of support so I really appreciate it.
"She played an amazing first set, and she definitely pushed me to the limit, and I had to really raise my level, and then I feel like in the second set I found my rhythm a little bit and I'm just really happy to play another match here in Melbourne."
Next up for Keys is world No. 23 Maria Sakkari of Greece.