Kei Nishikori Seizes Clay Breakthrough in Barcelona

Asked whether the shock of Rafael Nadal's loss and the cracks in the ATP's hierarchy have bolstered his confidence, Kei Nishikori answered with composure. "Maybe yes, maybe no. I don't know", Nishikori chuckled nervously. "It depends on me. It doesn't matter how (other) people do."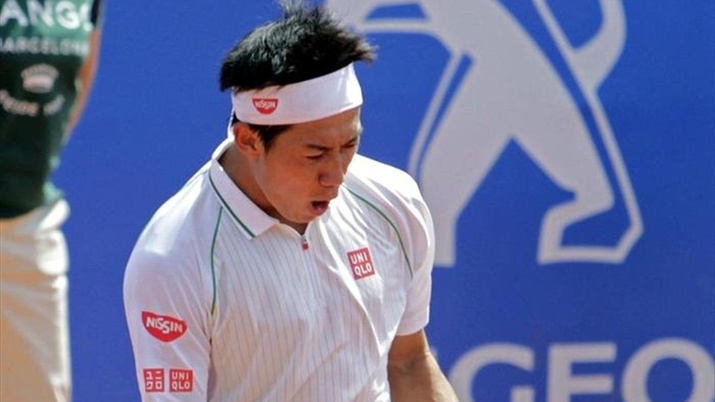 Ask Ernests Gulbis a similar question, and his response is one of full, unbending agreement. Before the question ended, a booming "no" rang out from the mixed media zone. Not all players agree, however. It could be said that, for once, it is the players themselves who are responsible for stirring the pot, rather than the media. Both Tomas Berdych and Milos Raonic also have suggested that the top players' more frequent losses have boosted their own confidence in the face of similar challenges.
Who is right? It's certainly difficult to argue that something isn't in the air after witnessing David Ferrer dispatch his clay nemesis Nadal in two sets. Or after seeing Almagro storm to the victory of his career, not waiting for the Nadal to crumble but seizing set point and match point with bold assurance
While all of this was happening, Kei Nishikori is quietly flourishing after downing Roger Federer and Ferrer in Miami, with or without the looming shadow of Rafael Nadal. His first-set score this week: 6-1, 6-0, 6-1, 6-2, 6-2. The total number of games conceded in his final four contests: 18. The number of games lost in the final against Nadal's most efficient Barcelona final: four vs. six. Even if belief is spreading via some imperceptible method, the moral of the story is clear. Look inside yourself, not at others.
It was the Japanese star's third career ATP 500 title, an astonishing achievement when juxtaposed with all the top 10 players and beyond who have neither ascended to the top three nor captured a major. Only Berdych has equaled that figure with three ATP 500 titles of his own at 28 years old.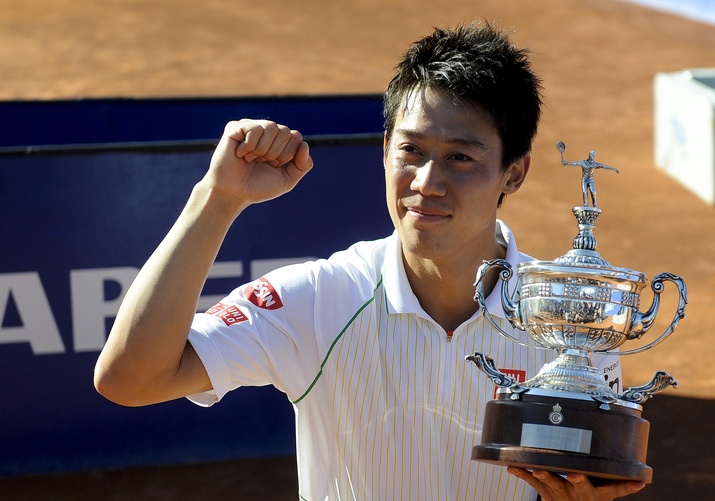 Nishikori said he intends to spend the next few days in Barcelona drowning in the gloriousness of paella, but it's beyond the next week that intrigues as the season of clay slips into gear and the big events come thick and fast. Madrid and Rome light the route to Roland Garros. These two clay events will form the final judgment of the contenders ahead of the second major of the year.
For Nadal, they are the perfect opportunity to chuckle at the any hope the rest may have and inform the world that his grip on clay is stronger than ever. Questions will be asked of Novak Djokovic's wrist, and he will have to stand up and answer them. Stanislas Wawrinka will have a chance to further beefen his Roland Garros credentials and silence the still-disbelieving masses. Roger Federer will look to let everybody know that he has crossed the final bridge that appears to be separating him from rejoining the elite of the elite once more. And Kei Nishikori? Well, he only has eyes for himself.