John Russo on Style
With an eye for fashion and passion for tennis, John Russo talks on-court trends.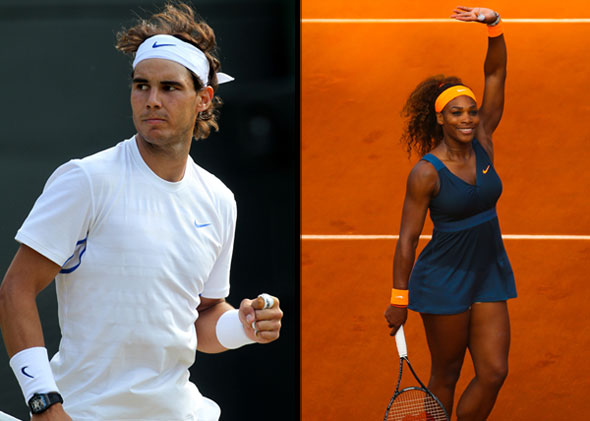 Tennis View Magazine: What players have the best on-court style right now?
John Russo: Of course it's Serena for the women. She always arrives in something stylish from nails to shoes. She has it going on. I love Rafa's style; the headband action is very cool.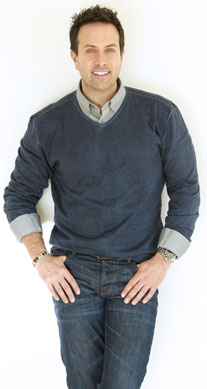 TVM: Do you see any obvious style "rules" that are being broken?
JR: For women, matronly outfits are not flattering. Some of the prettiest girls on tour wear outfits that are too tight and would be much better suited wearing a one-piece dress with a forgiving fit. For the guys, I never really see problems. Most are classic.
TVM: What predictions do you have for the 2014 season?
JR: I think men will be going back to a more timeless Lacoste polo shirt style. And for women, I see modern-cut, one-piece outfits without crazy distracting patterns.
TVM: Which players have a significant change in appearance from their game face and apparel to when they go out on the town?
JR: Maria Sharapova and Ana Ivanovic always look very conservative on court, but after playing, when they are glammed up, they are supermodel level. For the men, Juan Monaco has a great off-court style that may surprise a few. He is a very handsome (and super cool) guy. Once you get him in the right clothes, he can be mistaken for a top model.
TVM: You recently launched John Russo Nail Lacquer. What's your opinion on wearing nail polish during competition?
JR: I have always been a huge fan of nail cover, and whatever color they choose, whether it's a deep red, black, hot pink or soft green, the color should reflect the personality of each player. I think it is very important for WTA stars to keep their nails groomed to perfection both on and off the court. After all, the cameras are always watching!
TVM: Is nail polish strictly for women or is it acceptable for men?
JR: In our extremely judgmental and hypocritical society, I don't think it will become acceptable anytime soon. But for those who dare to go against the norm, black and darker colors are very cool for men. Once again, it takes the right personal style to pull it off, a guy completely comfortable and confident in his skin.
TVM: Some women have art and studs painted on their nails. Can you tell me about this fashion trend?
JR: Women have been using nail art since the days of the pharaohs. In the 80's & 90's, African American women jumpstarted the trend and started incorporating nail art into their polish. Venus and Serena have been doing this for years. Their nails always look amazing, especially Serena. Recently it has become more popular mainstream with many different cultures embracing the trend. I like subtle design, but done well it can complete an overall look.
TVM: Any fashion no-no's when it comes to nail cover?
JR: Really anything goes these days. I think chipped and worn off polish is always a no. Either repaint or remove completely. Extremely long nails are also passé.
This article is from the Jan/Feb '14 - Maria Sharapova issue

SOLD OUT

Subscribe now and you'll never miss an issue!