John McEnroe Discusses the Dominance of Novak Djokovic

As one of only seven players who's finished the year as world No. 1 on three or more occasions, John McEnroe knows a thing or two about all-time greats. And in the opinion of the seven-time Grand Slam champion, Novak Djokovic already fits into that category.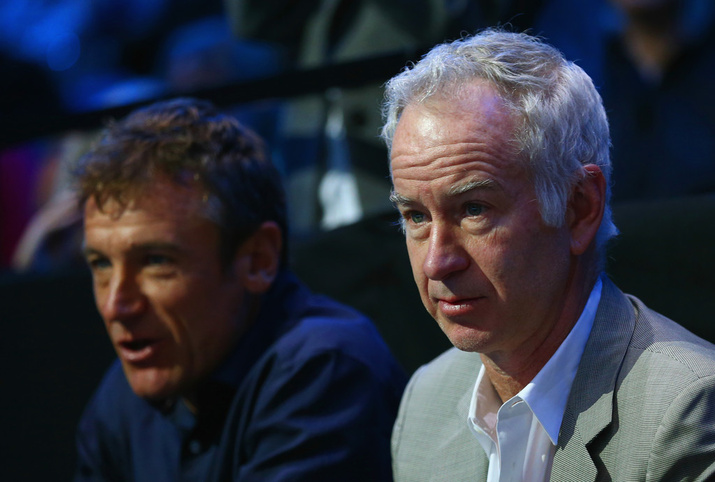 McEnroe is in London this week competing at the Statoil Masters, where he has won back-to-back exhibition matches, seeing off long-time Champions Tour rival Pat Cash on Thursday before once again defeating Henri Leconte 6-2, 7-6 on Friday evening.
And by the time Djokovic hits the seniors tour, McEnroe believes he will go down as one of the finest players ever to grace a tennis court. With seven Grand Slam titles, the world No. 1 is already assured of his place in the Hall of Fame.
"He has become one of the greats of all time," McEnroe told Reuters. "He is going to be there a couple more years. He looks so rock solid, it's incredible."
Djokovic has dominated the clay-court circuit on a couple of occasions, but he's still yet to find a way past Rafael Nadal at Roland Garros, and McEnroe says that whether he achieves that goal will define whether he ever has a chance to stake his own claim to be the greatest of all time.
"If Rafa is not healthy, that might open the door for him to win the French Open," McEnroe says. "I would say the greatest players that ever lived are Roger, Rafa, my idol Rod Laver and Pete Sampras. "I wouldn't put him there yet but in the top 10 and maybe he is moving higher as each minute goes (by). The good news (is that) he is getting better, and by the time I was his age I was getting worse!"
In the case of Andy Murray, McEnroe believes he needs more careful scheduling in 2015 to challenge once more for the sport's biggest prizes.
"He has played too much," he said. "I am assuming he is on the verge of burnout. Andy at his best, physically, would seem to cover the court, speed-wise, the best. (But) he looked tired in London."