John Isner: A Full Tennis Journey

After making his 17th consecutive US Open appearance, American John Isner retired from professional tennis after a second-round defeat (fittingly in five sets) from countryman Michael Mmoh 3-6, 4-6, 7-6(3), 6-4, 7-6(7).
Isner has had a magnificent career. Here are a few highlights:
In 2010, he won his first ATP title in Auckland.
In 2010, he played the longest match at Wimbledon (11 hours, five minutes).
In 2016 Davis Cup, he hit the fastest serve at 157.2 mph.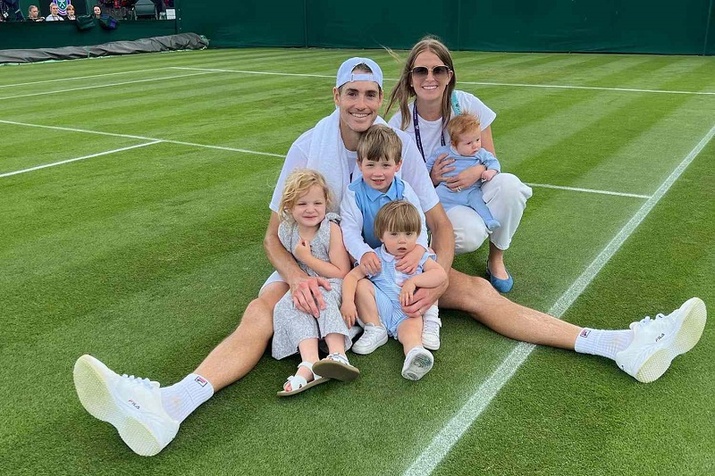 JOHN ISNER/INSTAGRAM
In 2018 in Miami, he won his first Masters 1000 Singles Title.
In 2022, he won the Doubles Sunshine Double (Indian Wells/Miami).
In 2022 at Wimbledon, he broke the aces record (14,450 ).
In his last official press conference, Isner said he felt a range of emotions. "There's, of course, a lot of disappointment with the result of my singles match today, but at the same time a lot of gratitude, as well, just to have one last time playing in an atmosphere like that.
"It was very cool. As I said on the court, that's why I work so hard. Hard to explain how bad my body feels (smiling). I'm not talking right now because it does, but just in general lately. So everything I do to get it ready to play, there's a lot that goes into it.
"I wanted one more US Open, and was able to get that, so… It was a fun match overall. Of course, the result is disappointing, but I'm proud of what I've achieved in my career.
Isner said: "Yeah, I mean, on the court I like to think I'm a good competitor. I might not win every match, that's for sure. I might lose a lot of close matches. I might get tight and choke a little bit on the court. That happens. But also I care.
"I love this sport, for sure. I want to be remembered as someone who competed pretty hard on the court. I think I did that, so…
"But off the court, yeah, I think it's most important within the locker room to have the respect of my colleagues in the locker room. I think I have that, you know, judging from how many people have spoken to me.
"Tennis is a (tearing up). It's been a huge part of my life. It's tough to say good-bye. It's not easy. But eventually this day would come. It's hard to prepare for the emotions of it, but…
"Most importantly, man, I have an amazing life, for sure, and look forward to every second of that going forward."