Janko Flips for Burgers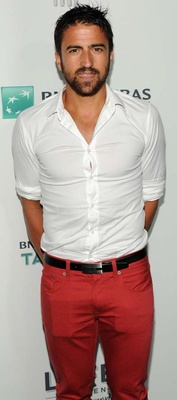 After a long road trip on tour, Janko Tipsarevic enjoys kicking back at home in Belgrade, Serbia, to a home-cooked meal. And when the fitness buff ties on an apron, he splurges.
"I love Serbian cuisine. Unfortunately, it's too heavy for us to eat it on a day-to-day basis, especially on the ATP tour. My favorite dish is Punjena Pljeskavica, or in English, I guess, you would call it: Stuffed Burger," explains Tipsarevic. "It's basically meat with some spices stuffed with Serbian bacon and cheese, which melts once you put it on the grill. Dang, my mouth is watering right now from talking about it!"
If Janko has whetted your appetite, too, here's a recipe to try next time you're in the mood for loads of flavor.
Punjena Pljeskavica (translation: Stuffed Burger)
Makes 6 large Serbian Burgers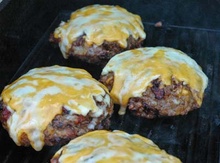 Ingredients:
1

lb ground beef chuck

1

/

2

lb ground pork

1

/

2

lb ground lamb

2

cloves garlic, finely chopped

1

/

2

cup finely chopped onions

1

-1

/

2

tsp salt

1

T. sweet or hot paprika
Janko's Tip: add cheese and bacon to the mix
Preparation
Gently mix together ingredients until thoroughly combined. Overfolding may cause toughness. Refrigerate for several hours to allow the flavors to meld and mixture to firm.
Heat grill. Using slightly dampened hands, divide meat mixture into

6

portions. Form into thin patties,

9

inches by

1

/

2

inch or about the size of a small dinner plate.
Grill, broil or pan fry pljeskavica about

7

minutes per side. Indoor grills work well, too. Serve with green onions or chopped raw onion, tomatoes, pogacha and Serbian potato salad or cole slaw on the side.
Some Serbs place the patty on a large bun like an American hamburger.
This article is from the Jan/Feb '14 - Maria Sharapova issue

SOLD OUT

Subscribe now and you'll never miss an issue!