Isner Wins Fifth Atlanta Title

John Isner is now a five-time champion of the BB&T Atlanta Open, joining Jimmy Connors, John McEnroe, Andre Agassi, and Pete Sampras as the only Americans to win an ATP Tour event five times or more.
In a rematch of last year's final, the top-seeded Isner beat the eighth-seeded fellow American Ryan Harrison 5-7, 6-3, 6-4.
Isner served 21 aces, which is his average this season. He's considered to have the best serve on tour, and many players say his second serve, a spin-heavy kicker, is even harder to return than his fastball first serve.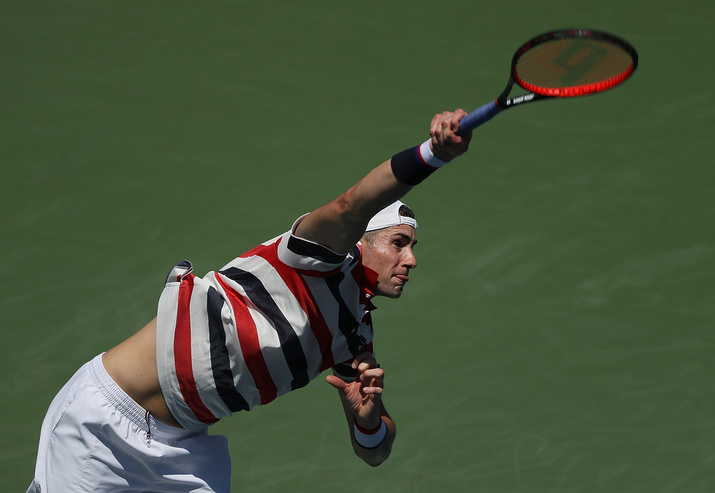 Harrison served well, too, with 10 aces. Harrison is only 6'2" compared to Isner at 6'10", but his kick slice serve jumps off the court almost as high. Harrison arches his back and snaps his wrist to tremendous effect.
Harrison had to be wondering what in the world happened. When he broke Isner and served for the first set, he looked to be in total control, winning it with a beautiful serve up the T and two aces. Watching that, you felt he may not make it five matches in a row coming from a set down.
The conditions were much warmer than in previous days, but the match started at 5 pm on the east coast, so the shadows were beginning to move across the court. Clearly, the heat wasn't bothering Harrison, but Isner looked weary. He began an abbreviated motion on his serve. In the rallies, Harrison was dictating, and Isner was pushing.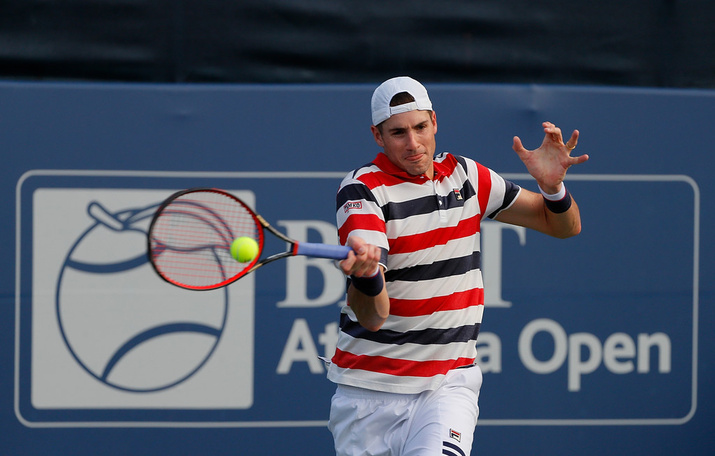 In the second set, Harrison had three break chances in one game, but Isner held serve. That seemed to be the turning point of the match. Harrison, known for being fiery, had been calm but frustration was setting in. When Isner finally won a first point on Harrison's serve, he began to look full of energy and stole the game, leading 5-2 and the match was destined for a deciding third set.
In the first game of that third set, Harrison missed a baseline overhead and Isner broke with a bone-crushing inside-out forehand. Soon after, Harrison smashed his racquet. He threw it first and mangled it, then he stepped on it to break it completely. By this time, the sun had dropped and Isner was serving in the shade. The crowd cheered Isner on as if he were playing on the Georgia Bulldogs campus. The crowd told the story as Isner served for the title again, winning the final game at love.
Isner, cradling the trophy, which looked more like a large rust-colored vase, though a nice one, said, "Fortunately holding this trophy once more, five times I've won this. It's absolutely incredible. I love playing here, so thank you to the BB&T Atlanta Open."
Jennifer Paddock can be reached on twitter @JennLPaddock