Isner Ousts Murray In Wimbledon Second Round

On Centre Court at Wimbledon, with superb serving, American John Isner defeated two-time champion Andy Murray 6-4, 7-6(4), 6-7(3), 6-4.
Murray had won all eight of their previous matches, but this was their first match on grass.
Isner served 36 aces and only two double faults. He had three break points and won two of them. He volleyed exquisitely, especially his drop volley, winning 43 of 61 points at the net.
In his on-court interview, the 37-year-old American said: "Look, it's no secret that I am most definitely not a better tennis player than Andy Murray. I might have just been a little bit better than him today.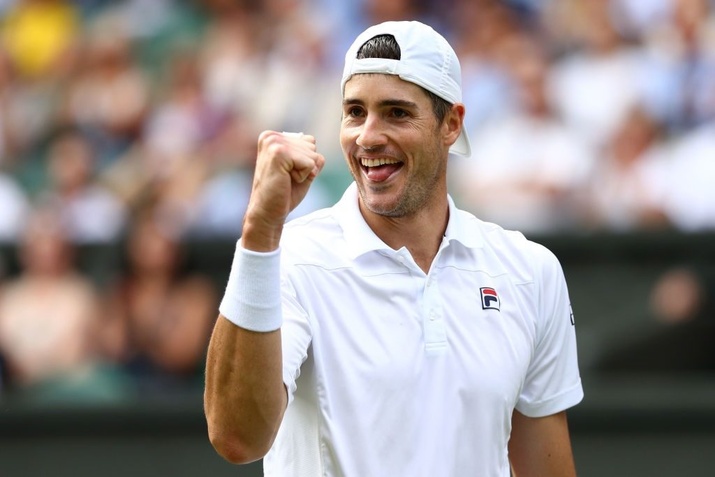 "At the age I am at right now, I need to relish these moments. This is one of the biggest wins of my career. To play as well as I did against one of our greatest players ever is a huge accomplishment for me. He's a massive inspiration for every one of us in the locker room."
Isner won the second set tiebreak 7-4, keeping his cool and the crowd relatively subdued. But Murray came back—it's what you expect when you watch Andy Murray—and got the crowd involved and won the third set tiebreak 7-3.
Murray was back in the match with momentum. But at 2-all, Isner broke after Murray uncharacteristically netted an easy backhand and a routine forehand. Isner then held for 4-2, though Murray did hit a vintage backhand on-the-run cross angle pass.
Then, because of darkness, there was a 10-minute wait for the roof to be closed. When play resumed, Murray held and was up love-30 on Isner's serve, but wasn't able to break. Murray held his next service game, but then Isner held at love for the match, winning the final point with a delicate drop volley.
In his post-match press conference, Isner said: "Yeah, I played, in my mind, incredibly well. Of course, I served well. But I think outside of my serve, I did some good things. Of course, I didn't win many of the baseline rallies with Andy, but I think I did what I needed to do to get a break in the first and the fourth set. My serve carried me home from there.
"To be able to get a win on Centre against Andy Murray is something I'll certainly I think remember forever. This is why I still play, it's why I still work hard.
"I had an exceptional serving day out there tonight, and I needed it for sure. But Andy is so good at getting his racquet on my serve, just getting it back in play. He's able to take it from there.
"Even when I'm in an offensive position, he's one of the greatest ever at passing players at the net, lobbing players at the net, just keeping the point alive. That's what he's done eight times prior against me.
"He did it out there today. But as I said, when he would have an opportunity, love-30, 15-30, 30-all, I didn't allow him to play with my serve. So that's just huge for me. It's a massive weapon. Without it, no shot I can beat him.
"I had it firing on all cylinders tonight."
Next up, in the third round, Isner will play tenth-seeded Italian Jannik Sinner.