Halep, Serena Set To Battle In Wimbledon Final

On Saturday afternoon, when Serena Williams and Simona Halep step out onto Centre Court to contest their first-ever slam final, it will pit perhaps the two best players of the past half-decade against each other.
In many ways, 2019 has been a catastrophic year for Williams. As she attempted to shed the scars of her contentious US Open final loss to Naomi Osaka, she flew to Australia and played some great tennis, most memorably against Halep herself in their electric, tight third-round match. But, leading 5-1 in the third set of her quarterfinal against Karolina Pliskova, Williams sprained her ankle and lost her head, losing 6 consecutive games and the match.
Since the Australian Open, Williams has struggled with a series of ailments, particularly her knee. She retired in Indian Wells to Garbine Muguruza, she withdrew in Miami and Rome, then arrived in Paris for Roland Garros still ailing and lost badly to Sofia Kenin in the third round. She said that she hadn't properly used her legs with her serve since January.
"I don't know if I've had my best serves this tournament," said Williams after her semi-final match. "I've had some big ones. I'm just now starting to use my legs again. Well, two weeks ago in the tournament. Then I was like, 'Oh, my God, I forgot about my serve.' It was kind of back. It felt good. It's really just about rediscovering my technique on my serve, how I use my body, how I use every part of it, just really know that I can still improve."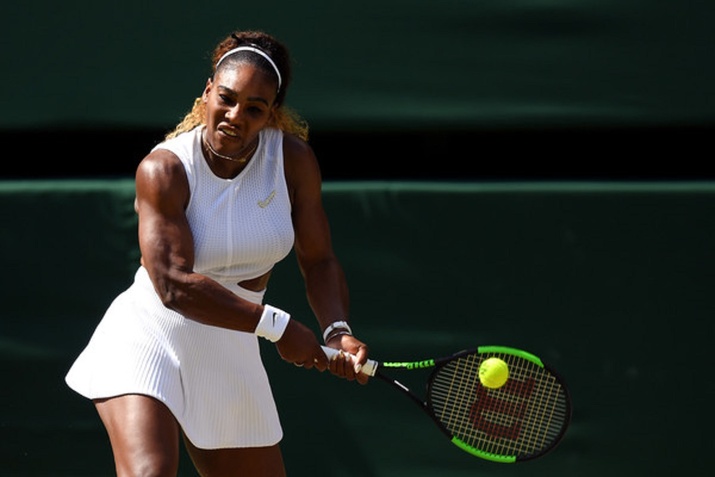 Williams arrived at Wimbledon with only 10 days worth of practice, so she has had to play herself into form with each match. She joined forces with Andy Murray in mixed doubles, as much for the promise of match play as the sheer novelty. On Thursday's semifinal against Barbora Strycova, she slipped into the net, volleying as well as she has done in recent years.
"I promise you, when I hit a volley I was like," she said. "Would I have made that if I didn't play doubles? I don't think so. I kept telling you guys I thought the doubles would help me. I really think it did. I don't attack the net that much.
"I tried to, and I want to. I know, like, when I do, when I play doubles here with Venus, it definitely helps my singles game. I was really keen to play mixed here. I really feel like it helped me, not just for today and this event, but hopefully it will help me just in the future"
On Saturday, Williams will face Halep hoping to kill two birds with one stone - to take another step towards top form but also to snatch the 24th slam that has eluded her for years. For Williams, her battles with Halep invariably bring her back to their at the 2014 WTA finals, where Halep demolished Williams 6-0 6-2 in their opening match. Williams got her revenge in typically brutal fashion in the final, winning 6-3 6-0 to win the title, but the lessons linger.
"I think the biggest key with our matches is the loss that I had. I never forgot it," she said. "She played unbelievable. That makes me know that level she played at, she can get there again. So I have to be better than that."
As Williams looks to recover her form of old, Halep is looking out beyond the sport. For much of her life, she has dedicated herself, her body and every ounce of her emotions to her sport. In 2018, she finally achieved everything she sacrificed to do in tennis, hoisting the trophy at Roland Garros after reaching the number one ranking.
Today, she is more focused on pairing her career ambitions with a healthy outlook on life. She now goes out to see friends instead of locking herself away at home. She goes off for trips. She loves her niece and now allows herself the time to let her niece know. She describes herself as "chilling", which means still doing all the work she did before but without the occasionally toxic obsession.
"It's different a little bit because I won French Open last year," she said. "My mind changed a little bit. But when I said is a chill year, I didn't mean that. My English is not that great when I want to translate something from Romanian. I'm still working hard. I'm motivated. I want to win every match I play.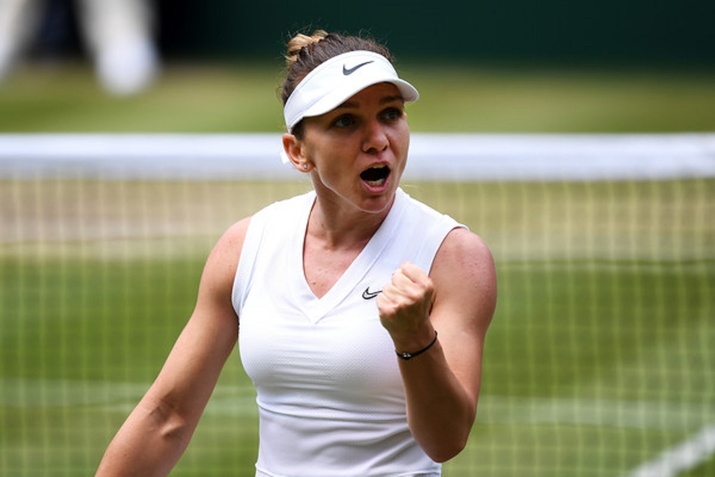 "But I want to be chill as a person more than last year. I don't want to stress myself that much about the result. Also the nerves should be less because I did everything I wanted. So now everything, it comes as a bonus. My work ethic is very focused on what I have to do. Every day I respect the schedule. I don't take days off anymore. I'm just trying to get better as much as possible. So I am positive and I am ready to fight for every match I play."
The lessons have also been learned on the court, where she is now nicer to herself and thinks less. And just doing it.
"I started to learn how to keep the things simple because I overcomplicated everything in my head. I was thinking too much," she said. "Sometimes I had too many options how to play, and I didn't pick the right one in the right moment. Darren helped me a lot with this. He always told me that I have to keep the things simple. He showed me how to do, which was great.
I was working with a psychologist since almost two years now. Also she tried to make me understand myself and to accept everything I do wrong on court, and to work on those things, which helped me a lot as well."
On Saturday, both champions will go out onto Centre Court looking to win the title and capture a historic 24th slam title or a first Wimbledon, but what makes it special is that they will also be seeking to improve themselves physically and mentally for the months and years ahead.
(Photo Source: Getty Images Europe)