Halep Rolls Into Australian Open Quarterfinals

On Rod Laver Arena, in one hour and 37 minutes, former world No. 1 and fourth-seeded Simona Halep of Romania edged out sixteenth-seeded Elise Mertens of Belgium 6-4, 6-4.
It was a high-quality encounter, with spectacular shot-making and movement by both players. Mertens was more aggressive, with 36 winners and 38 unforced errors. Halep was steadier, with 21 winners and only eight unforced errors.
In the first set, Halep got the early break to go up 2-1, then held for 3-1.
Mertens held, hitting two incredible winners, a down-the-line forehand and a swinging-forehand volley. She then broke back with a wonderful reflex volley and a massive backhand down the line.
At 3-all, love-30, Mertens hit a fantastic forehand inside-out and backhand crosscourt for 30-all. Halep showed her trademark hustle, eventually having two break points, though Mertens was able to hold with another piercing backhand down the line. Mertens 4-3.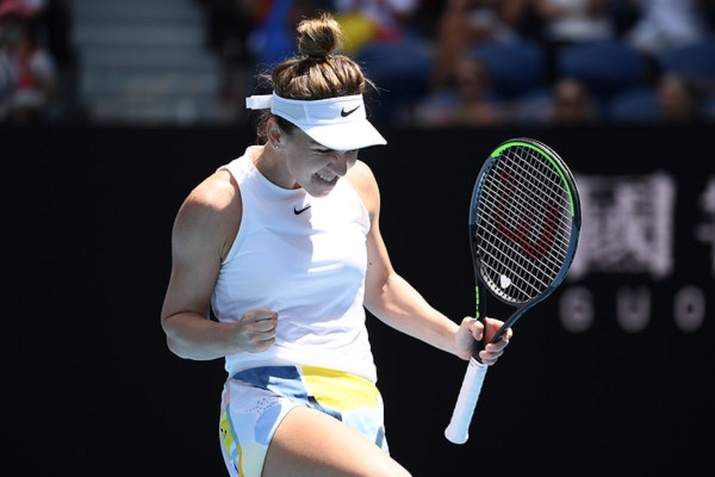 By stepping inside the court and taking time away, Halep took the next three games. She made magnificent forehands inside-in and inside-out, a crafty dropshot, and served with pace and precision.
In the second set, Halep showed her amazing movement, hitting a stunning backhand on the run, stretching while staying balanced, creating an unreal angle. She got up a double-break, but Mertens kept her intensity and fought her way back.
At 4-all and serving, Mertens hit piercing winners off both wings and exceptional volleys. She saved four break points, but did not get that critical hold.
At 5-4 and serving, Halep gets that important first point. 15-love. Mertens misses a backhand, 30-love. Halep hits an ace down the T, 40-love. Mertens misses another backhand, and Halep wins the match with a love hold.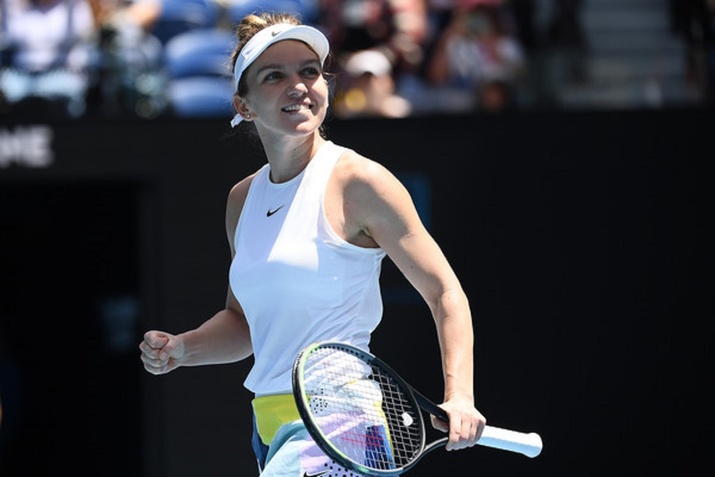 In her post-match press conference, Halep said: "I had in my head that she came back in that match, and I have just to pay attention on every ball, not giving up at all, because she can come back strong.
"Mentally I think I did a great job today at 4-all with those break points, game points. But in the end, I got the game and then I served very well the last game. I feel like I played a better match than all the matches since I'm here.
"I feel happy about that, and I'm trying just to stay focused. I like how I feel."
With her brilliant performance, Halep, who's already won Wimbledon and the French Open, looks well on her way to winning the Australian Open, too.