Halep Crushes Serena To Win Wimbledon Title

"I wanted this badly," said Simona Halep, smiling. "When I started the tournament, I talked to the people from the locker room that my dream is to become a member here. So today it's real and I'm really happy."
90 minutes earlier, Halep's will, hunger and execution combined to lethal effect as she produced the greatest performance of her career to smother Serena Williams 6-2 6-2 in 59 minutes on Centre Court.
It was a brutal performance by Halep, and she set the tone from the opening game. The second point was a warning in the form of a running, searing forehand angled passing shot, and they kept on coming. The second game ended with a sweeping backhand down the line after a long point where the Romanian moved Williams to the ends of the court. She broke again at 0-2 with a backhand return winner.
Throughout her first Wimbledon final, Halep did everything she possibly could. Her serve garnered cheap points, her return neutralized Williams' great weapon. She moved exceptionally and also ensured that Williams was constantly on the move. By the end of the match, Halep had hit 13 winners to only 3 unforced errors.
"I knew that I have to be aggressive, being 100% for every ball, that I don't have to let her come back to the match because she's so powerful and so strong," she said. "She knows how to manage every moment. So I knew that I have to stay there, which I did pretty well today.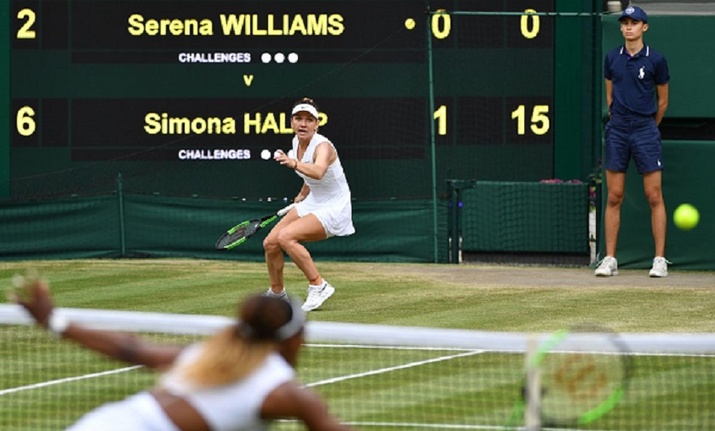 "I'm very sure that was the best match of my life. Also on grass against her is never easy. So I'm really proud of my game of today and the whole tournament."
Halep arrived in the Wimbledon final with a 1-8 record against Williams, but she was buoyed by the 6-0 6-2 rout of the American in their Singapore encounter. More recently, and more relevant to the match-up, were two blazing battles between them in their last two matches.
At the Australian Open, Halep played a fantastic match as she pushed Williams all the way in three tight, high-quality match and it was a similar story at the US Open in 2016. Both times, Halep was able to test her strength and she saw that she had weapons to dent Williams' defense and the defensive skills to neutralize her returns and retrieve countless balls.
"Well, I decided this morning how I have to play against her," she said. "I knew exactly what I have to do to put her in trouble, not letting her make her game. When she has time, she plays unbelievable. I played many times against her. I knew how the ball is coming. I knew what she doesn't like that much. So I don't know.
Today I just went for it like in Singapore. I had that image in my head. I really believed there is the chance to do the same thing. I knew I have to stay there every ball. Otherwise, when she comes back, she's very powerful."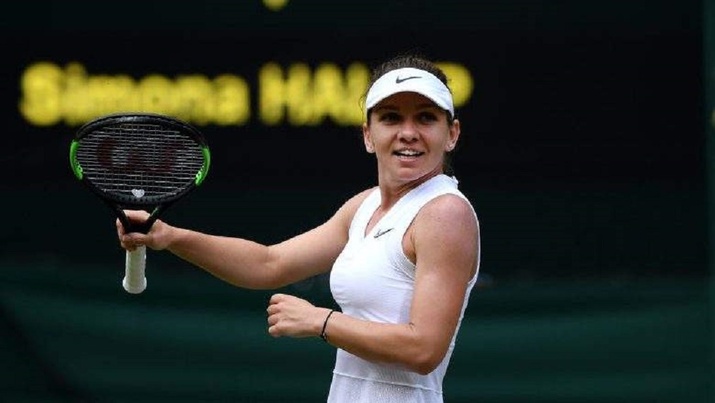 For Halep, the victory has come after the most interesting 13 months of her life as she finally achieved her goal in the sport by winning the French Open after reaching number one. Players reacting to their lives changing forever is always fascinating, but Halep's was unique.
After achieving her life goal, she decided that she was going to "chill", that she was going to stop devoting every ounce of her life to the sport. She continues to work as hard and do all the work she was doing before, but she is no longer tethered to the sport around the clock, devoting every second of her life to giving herself the best chance of succeeding on the court. Now. she allows herself to enjoy life away from the sport.
"I managed after winning the French Open pretty well, even if I was a little bit exhausted in the end of last year," she said.
"I took a big holiday, a long holiday, and then I said it is a chill year. But I meant I wanted to relax as a person, not as a player. I still work hard for every day, every match, every tournament. That's why I was able to win this tournament now in this moment. I've been professional all the time. I'm happy about what I achieved these two weeks. I can't describe how I feel winning Wimbledon. It's pretty special."
"I have to admit I believed more that I'm able to win another one. Once you win one you have the feeling you know how it is. You treat it a little bit easier, let's say. It's never easy, but you treat it a little bit easier. Yeah, I was motivated after I won the first one that there is another chance for one more."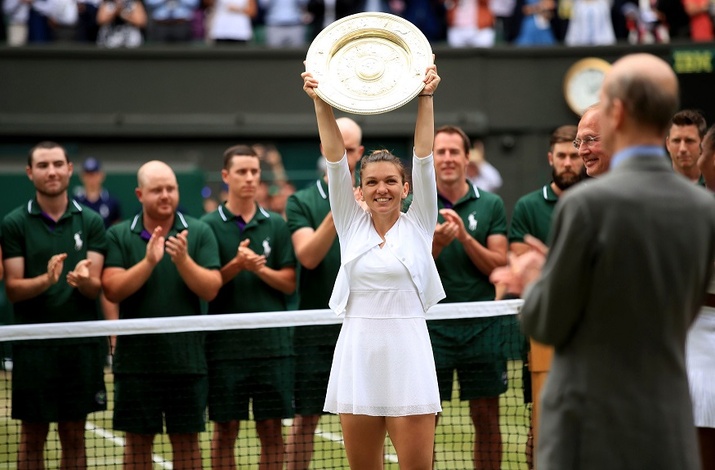 For Halep, this win changes nothing. Her victory only inspires her to win more slams, to rise back to number one and to continue building a great career.
"It's not the only one match I played great. In my opinion, I played many great matches, even if I lost few of them. I feel that I'm at the highest level, for sure. But I'm feeling also that I can improve some things, not about today's match. But this tournament, I feel like I have to improve other things. I will keep working for that. I'm still motivated. I'm looking forward already to the next tournaments and next challenges that I have."