Goodbai to February: Highs and Lows from Dubai, Memphis, and More

The top two women in the rankings when 2012 began, Caroline Wozniacki and Petra Kvitova surely would like to forget much of what has happened to them since then. Embarrassment followed embarrassment for both of these underachieving women, who so rarely played well at the same time that they met just once last season. A second meeting came in Dubai last week and illustrated the sparks of revival that they emitted this February. A quarterfinalist in Doha (losing narrowly to Serena) and a champion here, Kvitova defeated all three of the WTA's leading counterpunchers consecutively in Radwanska, Wozniacki, and Errani. Once again, she proved how she can dominate virtually anyone when she measures her first serves and the opening groundstrokes of rallies with the same precision that she showed in winning Wimbledon two years ago.
Whereas Kvitova seemingly can flip a switch from the miserable to the magnificent overnight, Wozniacki has traced a more gradual route back towards relevance. Nearly a quarterfinalist at the Australian Open, she reached that round in Doha and went one better in Dubai with a three-set victory over Bartoli, her first of the year over a top-15 foe. That progress built upon a respectable post-US Open fall season and set up Wozniacki promisingly for tournaments at Indian Wells and Miami where she usually fares well.
Who else finished February on a high note, and who might want to flip the script?
AD

-

IN

: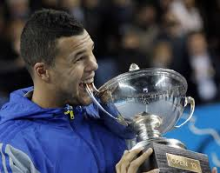 Tsonga: Not once but twice, fortune favored the brave Frenchman who saved five match points in his quarterfinal and another in the final—against an opponent who had dominated their previous meetings. Just a week after he had dropped his Rotterdam opener to Sijsling, Tsonga rebounded with victories over the rising Tomic, the pesky Simon, and leading rival Berdych, the last of which registered as a miniature upset. Not always at his best on home soil, he continued his mastery of the indoor hard courts that have hosted seven of his ten career titles and may have gained some solace for his crushing loss in his last appearance at Roland Garros. Just when one least expects Tsonga to produce, he unleashes a run impressive enough to make one believe again—for the moment.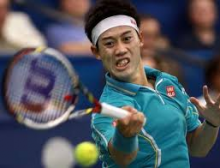 Nishikori: While he did not exactly face a murderer's row in Memphis, defeating no opponent more meaningful than Cilic, the top-ranked Japanese man eased to a victory that brought his ranking to the verge of the top 15. Returning the dangerous serves of Cilic and Verdasco with poise, Nishikori waited much less time to secure his third title than his second. He had won his home tournament in Tokyo last fall, so another 500 title so soon afterwards positions him for a rise towards the top 10, well above most original expectations for this Bolletieri pupil.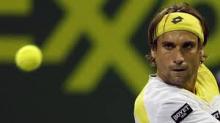 Ferrer: Towering over the field figuratively if not literally, the world #4 was always the favorite in a field where the next highest-ranked opponent never had defeated him. But Ferrer needed to rally from losing the first set to Nalbandian, ever a dangerous dark horse, and he again found himself forced into a third set by Wawrinka in the final. The week thus unfolded more arduously than it might have on paper, although it ended in predictable fashion with the Spaniard's ATP-leading ninth title since the start of 2012. He had won just eleven through the ten previous seasons combined.
Italian women: While Schiavone and Pennetta stalled early in Bogota, two of her higher-ranked compatriots more than compensated with their achievements in Dubai. A player who has matured with age like a fine Barolo, Roberta Vinci produced perhaps the best week of her career by recording three straight upsets over higher-ranked opponents on a surface other than her favored clay. In six sets, she dismantled Kuznetsova, Kerber, and Stosur before falling in an edgy semifinal to doubles partner and compatriot Sara Errani. Clearly uneasy in the situation of facing her best friend on Tour, the world #7 nevertheless mastered her nerves to reach her first final of the year. Although she caught a break with Azarenka's pre-tournament withdrawal from her quarter, Errani still impressed by blunting the superior power of Goerges and Petrova in rollercoaster three-setters.
Aussie men: When Tomic stumbled again in the immediate aftermath of his strong Australian campaign, one wondered whether 2013 would turn into a replay of 2012 and previous years as well. A glimmer of hope to the contrary flickered in Marseille when he upset the eighth-seeded Martin Klizan, albeit by the narrowest of margins, en route to the quarterfinals. Once there, he held five match points against Tsonga before a gallant defeat in a third-set tiebreak. Meanwhile, Aussie No. 2 Marinko Matosevic bounced both Querrey and Dolgopolov in reaching the semifinals at Memphis.
Janowicz: Following a spectacular finish to 2012 that dramatically raised expectations, he had garnered mixed reviews at best through his first few tournaments of 2013. In Marseille, though, Janowicz lived up to his billing as the seventh seed with straight-sets victories over Lukas Rosol (yes, "that" Rosol) and last week's Rotterdam finalist Julien Benneteau. He even served Berdych a rare tiebreak bagel in the quarterfinals before bowing to the inexorable Czech in three.
Putintseva: The debacle over Kuznetsova's (non-)wildcard left this fiery Russian youngster as the main beneficiary, handed a free pass into the main draw at this elite Premier tournament. As a finalist at a challenger event on the same court last year, she seemed to build upon that familiarity with a three-set thriller against Laura Robson and an unexpectedly competitive effort against Radwanska. Especially impressive was Putintseva's ability to step out of her slugging comfort zone and win some of the finesse points that she played in that match.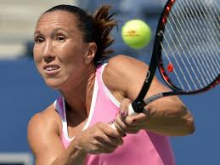 Bogota finalists: When the week began, the question looming over this small South American clay tournament consisted of, in short, whether Jankovic would blow it. The top seed in a tournament on her best surface, she loomed above the competition and yet nearly failed to reach the final. Two three-setters before Sunday reminded her fans just how often the Serb has snatched defeat from the jaws of victory, which made her first title breakthrough since 2010 all the more gratifying. But Jankovic's 13th career title, moving her ahead of Radwanska into a tie with Kuznetsova, should not overshadow the week compiled by runner-up Paula Ormaechea. This young Argentine may eventually pick up where the recently retired Dulko left off with a game that already looks complete and balanced.
Tursunov: A qualifier in Marseille, he took a surprising step towards resurrecting a career long since abandoned as moribund by reaching the semifinals. This Russian relished the fast indoor court that rewarded his first strikes while shielding his erratic stretches. Not content with knocking off fourth seed and world No. 9 Tipsarevic, he preserved his focus in a challenging test against Muller that followed.
Wawrinka: Considering how repeatedly he has played the foil to the achievements of others this year, one might have expected Wawrinka to win the Oscar for Best Supporting Actor. Federer's countryman continued his strong start to 2013 with a finals appearance in Buenos Aires built upon the bones of the higher-ranked Almagro, and he took a set off a top-eight opponent for the third time this year. Despite losing all three of those matches in the end, he must stay confident that the key points will fall into his ledger eventually.
DEUCE

: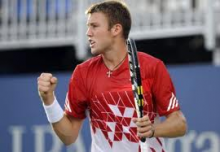 American men: If the Sock fits, wear it. Familiar threats Querrey and Isner sputtered and folded ignominiously on an indoor hard court that should have suited their strengths. Michael Russell reached the quarterfinals and got bonus points with those who bleed red, white, and blue for knocking off Alex Bogomolov. Rhyne Williams looked sharp in defeating UCLA teammate Steve Johnson. Donald Young actually reached the main draw despite striking ten double faults in the final round of qualifying.
But by far the most significant storyline of a Memphis draw riddled with Americans was the quarterfinal run produced by Roddick's fellow Nebraska native Jack Sock. Formerly known best for winning a US Open mixed doubles title, Sock pulverized serves and ripped 100-mph forehands past newly minted San Jose champion Milos Raonic in a staggering upset. Ryan Harrison, who lost his third straight match, had better keep an eye on the rear-view mirror in the race for leading American men's hope.
Berdych: Although it might seem harsh to place a finalist in this category, the top seed in Marseille had won his last three matches against his opponent in the final and had multiple chances to polish off a fourth straight in relatively routine fashion. Berdych held a break point at 6-3, 5-5 and later a match point in the second-set tiebreak before losing a final from that position for the second time in less than a year. Still with only eight titles to his name, he missed a golden opportunity to add a ninth in the absence of the elite men who usually throttle him.
Igor Sijsling: One week after he had stunned Tsonga at his home tournament in Rotterdam, the flying Dutchman with a huge serve upset defending champion Melzer in Memphis and took top-seeded Cilic to a third-set tiebreak. There, however, the aforementioned huge serve could not convert a match point on its racket against the reeling favorite. An Australian Open doubles finalist, Sijsling could become dangerous in the next few weeks if he takes away more encouragement than disappointment.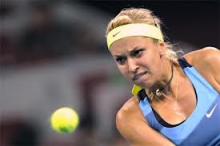 Lisicki: In less than 140 characters, the insightful @Ataraxis00 summed up the ongoing ecstasy and agony of being Sabine Lisicki. "She'll never stay injury-free long enough to figure out how to keep the balls in the court for a significant run," wrote this tennis aficionado worthy of a follow. One could not agree more after one of the WTA's leading servers bombed her way to the Memphis final, where she retired after the first set as a heavy favorite. (Unfortunate way for Marina Erakovic to claim her first title, by the way, although the Kiwi surely won't complain.)
Kuznetsova: The two-time major champion held the moral high ground in her dispute with the Dubai tournament organizers over a main-draw wildcard that she clearly deserved but did not receive. Even Serena saw fit to declare her support for the Russian, an unusual gesture for the normally self-absorbed world No. 1. That said, Kuznetsova would have boosted her case a bit had she not lost routinely in the first round, while the player commonly viewed as taking her place advanced.
AD

-

OUT

:
Croats in Memphis: One sensed that a difficult week lay ahead when two of them, Cilic and Dodig, collided in the first round. It soon got worse when the former man fell meekly in the quarterfinals as the top seed, having struggled to get there, and when fast-court specialist Karlovic failed to qualify.
Marseille second quarter: When writing the preview of this star-studded tournament, a section with world No. 9 Tipsarevic, a recently scorching Gasquet, and the perennially intriguing Gael Monfils provided plenty of food for thought. Never would one have expected a Tursunov-Muller quarterfinal to emerge from that area, which reflects well on those underdogs but poorly on those around them who could not capitalize on their prodigious talents.
Goerges/Melzer: A surprise finalist in Dubai and a surprise champion in Memphis last year, both lost in the first round of those tournaments this year. While neither was heavily favored, considering the opponent and their recent form, neither lacked chances to take control. Both will feel the impact of those lost points in the new rankings, which will reflect their actual level over the past twelve months more accurately.
Zeballos: The Rafa-killer halo did not last long, or perhaps the Rafa-killer hangover has. In the two weeks after ambushing the greatest clay player ever, on clay, to win his first career title, the Argentine lefty retired from Sao Paulo and lost in the first round of Buenos Aires. That said, Zeballos could go winless the rest of 2013 and still consider his season a success.