Giorgi Gets Past Gauff To Reach Montreal Semifinals

29-year-old Italian Camila Giorgi is into the first WTA 1000 semifinal of her career, beating 17-year-old American Coco Gauff, the 15th seed, 6-4, 7-6(2) in the quarterfinals of the National Bank Open in Montreal.
In their previous meeting, earlier this year in May, Gauff had beaten Giorgi 6-2, 6-3. This happened on the clay in Parma, where Gauff won the title.
In this event, Giorgi had already knocked out two other seeded players. She upset No. 9 seed Elise Mertens in the first round and No. 7 seed Petra Kvitova in the round of 16.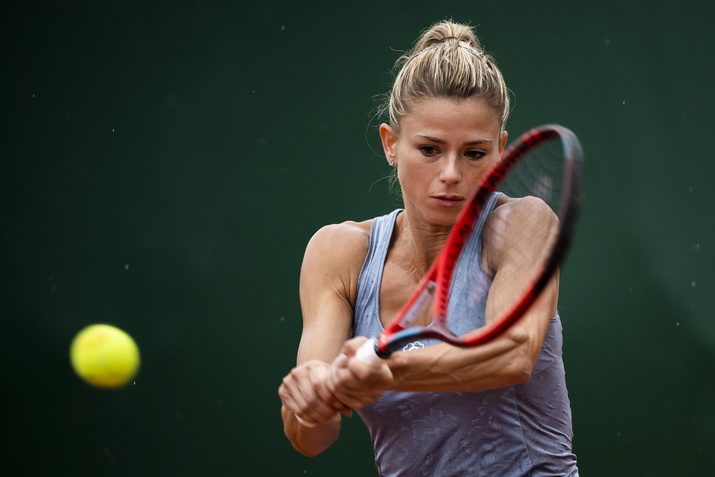 Though only 5'6", Giorgi is one of the biggest hitters on the tour, from first serves, second serves, and groundstrokes. She has short, punchy swings that generate a lot of pace.
Gauff is an incredible competitor, but she was not able to get used to Giorgi's pace, shot after shot.
In slightly windy conditions, Gauff had trouble finding her timing on her forehand. She also served six double faults, while Giorgi served none.
It should be noted, though, that Gauff does go for her serve. She hit 5 aces, as well.
Afterward, in her press conference, Giorgi said: "I think it was a great match. I think I was very consistent. It was a great level, I think.
"I think is the first time I don't have, like, interruption. I have consistent. I play many, many tournaments now in this year without stopping. So I think this is the key.
"I didn't have in other years. I think I always had some issue physically or, like, injury or something. So I think now I'm playing my game really.
When asked about her next match, Giorgi said: "I think my key is going to be I focus on my game, like I do usual. Of course, it's going to be another great match. I think I just want to focus on myself."