Gigi Fernandez Launches Doubles.TV
This week Gigi Fernández made a splash in the world of virtual tennis instruction when she launched doubles. tv. Building off the success of the Gigi Method, the 17-time doubles Grand Slam champion sought out to develop a more comprehensive platform that mimics a classroom experience.
Fernández had significant success coaching professional doubles. She served as coach to Lisa Raymond and Samantha Stosur when they won their 2005 US Open doubles title. She retired from coaching on tour to make time to start a family in Connecticut, where she began coaching recreational doubles, but was quickly frustrated with how little attention was paid to properly coaching doubles as a unique form of the sport that requires its own skills and strategies. As she explained: "When I started coaching doubles in Connecticut and I saw how the players in my area had been coached I thought, maybe that was just area dependent and maybe just because we were in New England people play tennis a certain way and I felt it was completely wrong how we were teaching our customers [at the club] to play doubles. But then I started traveling, doing the clinics, and everywhere I went, all over the country, it was the same thing. And then I started question like, wait, what's going on here?"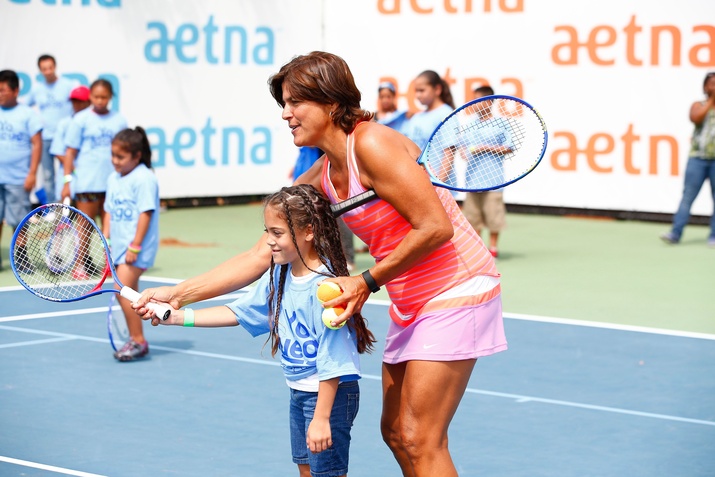 Fernández came to view the inattention to coaching doubles play as a symptom of the general way doubles gets dismissed in tennis. "When you really analyze it, it's not surprising. Most people and most players as they grow up they learn how to play singles, they play singles their whole junior careers. Doubles is an afterthought. But the reality is, what people play is doubles. There's this dichotomy that I have never been able to figure out and what dawned on me was that that people who teach doubles, the instructors, don't necessarily know how to play high-level doubles because they never were doubles players. They play singles on the doubles court, and that's how they teach. So, I just made it my mission three years ago to teach my knowledge of doubles, because I just felt like I should help people be better so that's what I've been doing." Doubles.tv is an effort to bring Fernández's experience of coaching recreational doubles to a wider audience.
Unlike the familiar tennis instructional books, doubles.tv is a subscription based platform where new content is periodically rolled out. Tailored for doubles play, it incorporates a full gamut of skills from strategy based to mechanical. The breadth of content, as Fernández describes it, "has the practice program, the quizzes, there's games, there are over a hundred articles, volley analysis, and there's more videos coming." Among other materials, monthly programming will include live coaching sessions where subscribers can directly ask Fernández questions and a "Ten Steps to a Better Game" practice program that will be rolled out slowly.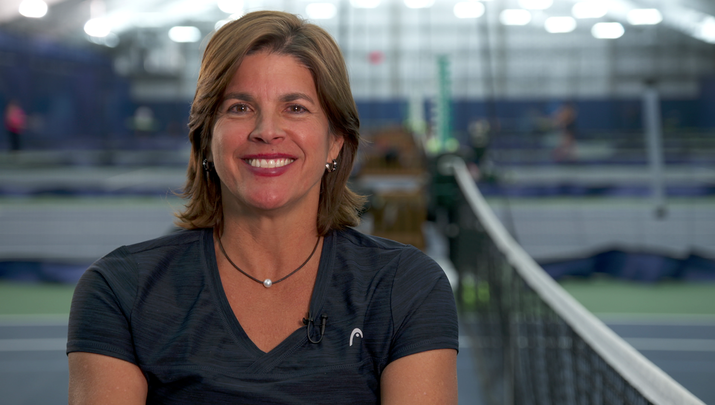 Another aspect that gives it a class feel is a limited enrollment period. If you are interested in subscribing, you will have to do so before October 11th. The subscriptions are sold at doubles.tv for $9.99 monthly or $99.90 with a year long subscription.