Gasquet Impressive In Quarterfinal Win In Cincinnati

On Friday, at the Cincinnati Masters, world No. 56 Richard Gasquet of France defeated world No. 11 Roberto Bautista Agut of Spain 7-6 (2), 3-6, 6-2 in two hours and 13 minutes.
Bautista Agut is a smooth, light-footed, aggressive-counterpuncher. He can hit his forehand big to the corners and has a terrific backhand down the line that he hits hard and flat.
Gasquet hits a more looping forehand and creates acute angles that force his opponent off the court. His one-handed backhand down the line, which he can slice or drive with heavy topspin, is one of the most beautiful and best in the game.
There were no breaks of serve in the first set. In the second set, Bautista Agut was able to break twice. In the third set, Gasquet broke twice.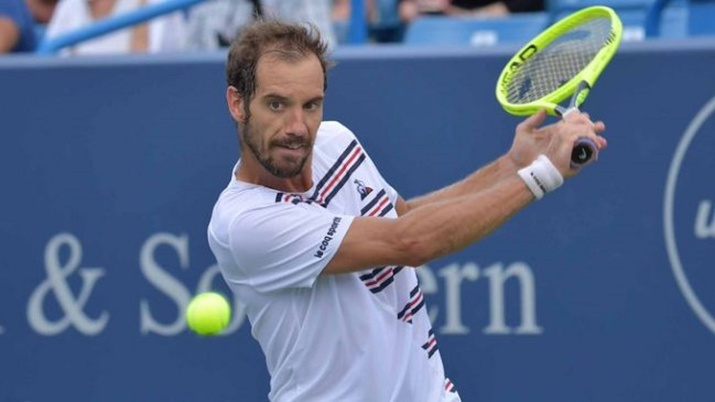 In his post-match press conference, Gasquet said: "Yeah, it was a tough first set. Of course it was very important for me to win the tiebreak, playing one hour. With the heat and humidity, always important to win.
"Second set, yeah, had a little bit tired. Of course was tough. He's playing—he doesn't miss a lot, so it's very difficult to do points.
"Yeah, I knew if I wanted to win I had to put a lot of energy in the start of the third. Yeah, I managed to do it. I served better. It was a great third set.
"I played faster. I tried to start well. I run well. It was a great third set. I had to do it to win a guy like him."
Praising Bautista Agut's great season, Gasquet said: "Yeah, he's a great player. Of course he did a good year. He's top 10 now. Yeah, as I said, he doesn't miss. He's playing fast. He runs well. He has no weakness in his game. He's a tough competitor.
"Physically he's very good, so it's always a battle when you need to play against him. You need to play your best tennis to win a guy like him."
On Saturday, Gasquet will face Belgian and world No. 19 David Goffin, known for his perfect technique. "It will be tough," Gasquet said, "He's a great player. He's playing very fast.
"Yeah, I need to recover now a little bit and of course to be ready for tomorrow, because as I said, he doesn't miss. He's playing fast, especially with the backhand.
"It will be a tough battle for me. It's the semis. I have nothing to lose, so I try my best."