French Open: Tough Start For American Men

To say it has been a disappointing French Open for the American men, would be an understatement. It has, in fact, been one to forget.
Of the nine men entered in the Roland Garros draw, only Taylor Fritz survived the first round. He will face Roberto Bautista-Agut on Thursday morning.
Frances Tiafoe, Steve Johnson, Tommy Paul, Mackenzie McDonald, and Denis Kudla were among opening round casualties. John Isner did not make the trip due to a foot injury and Sam Querrey was a late scratch from the tournament thanks to an abdominal issue, leaving a list of players who do not exactly strike fear into opponents on the red clay.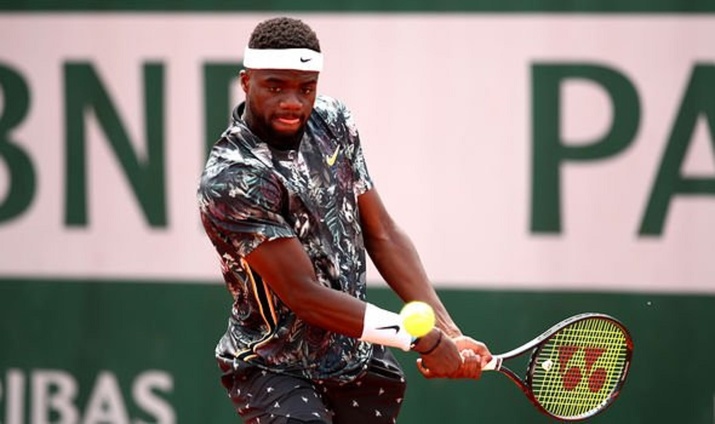 There were just six American players out of the 16 entered in the Australian Open draw who advanced beyond the first round in the season's first slam. Frances Tiafoe and Taylor Fritz were the highest ranked players to do so in Melbourne, with John Isner, and Sam Querrey failing to survive the first round. So, the American men have gone 7-18 in the first round of the first two slams of the season.
John Isner (world no. 9) is the only current top-30 American with Tiafoe at world no. 33 and Fritz at world no. 40 in the current live rankings.
At 34-years-of-age, a healthy Isner remains the best hope for deep runs at the majors for the American men as those behind him have produced very uneven results on the big stage. This is also reflected in the current world rankings as there is very little consistency behind him and with the possible exception of Tiafoe, there doesn't look to be another player with a strong chance of cracking the top-20 this year. Tiafoe was the lone American seed in Paris.
What does this say about the immediate future of the Americans in the ATP? There are currently seven players ranked between 50-100 from the United States with the average age being 27-years-of-age. The youngest of those being Reilly Opelka at 21 and the oldest, Querrey at 31.
Perhaps, with Wimbledon and their home slam remaining, the Americans will turn their fortunes. But, it appears that those hoping for an up-and-coming young player to take the ATP by storm and make a statement at a slam will have to continue to wait.
(Image: GETTY)