A Focused Osaka Has Her Eye On A Third Major Title

In the press conference after her tense, high quality 4-6 7-5 6-3 victory over Victoria Azarenka on Thursday, Naomi Osaka closed her eyes and took a moment to arrange the thoughts in her head. Then she was clear: "I have this mindset that I feel like I can win if it gets down to the wire, like, if I have to break a person, I feel like I have the ability to do that."
That was already obvious. Shortly after midday on Thursday, Osaka found herself down 6-4 4-2, embroiled in a long game and fighting for victory. Azarenka had thoroughly outplayed Osaka throughout the first set, and although Osaka generated chances early in the second, they never stuck. Against most players, the sight of a former number one and multiple slam champion in full flight is convincing, but in this case, it never seemed like Osaka would lose. Osaka took the break at 4-3 after an endless game, and she turned the match around through the sheer force of her talent and willpower.
The widely accepted rule for dealing with peaks and troughs of a tennis match is to focus on yourself. Coaches around the world teach their pupils to pay no mind to the opponent. Such single-mindedness is supposed to quash distractions and fear alike, but it also means that when everything falls apart, players often pin the blame squarely on themselves. One of the most striking aspects of the rise of Naomi Osaka has been how clearly her philosophy differs.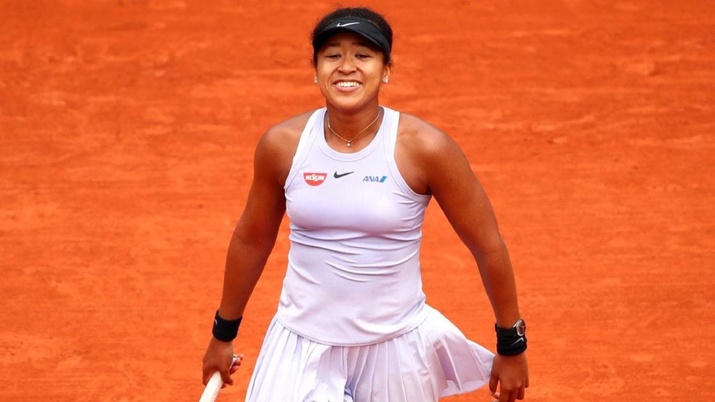 In the final of the Australian Open, Osaka failed to convert triple match point on Petra Kvitova's serve, she failed to serve out the title and then she collapsed. Tears welled in her eyes. Rather than thinking only of herself, Osaka calmed down by thinking of her opponent. She reminded herself of Kvitova's talent, the matches she had also won to reach the final and that a Wimbledon champion fighting back from the brink is what should happen. It was a similar story as Azarenka bore down on her.
"They beat a lot of people to get there," she explained, shrugging. "I can't think that I'm the only good tennis player in the world. I don't know. I feel like there is a time for everything, and for me, whenever I play a match, even if I'm playing bad or good, I always recognize that there is a chance. And I can always tell when the chances are.
She continued: "It would be kind of arrogant to just think, like, everything is on my racquet. I know that there are some matches that it is like that, but, I mean, I'm playing against the best players in the world, so.."
Much of the past decade of women's tennis has been a case study of how hard this all is - to being present and finding a way to win constantly has eluded all but a few of the top players in this period. Normally, when a top player is losing to another player with the quality of Azarenka, it has become natural to accept defeat. It is strange to see a player with such faith in her ability to turn matches around. But then it is also strange to see a player proclaim her ambition so unabashedly, unafraid of jinxes or being proven wrong.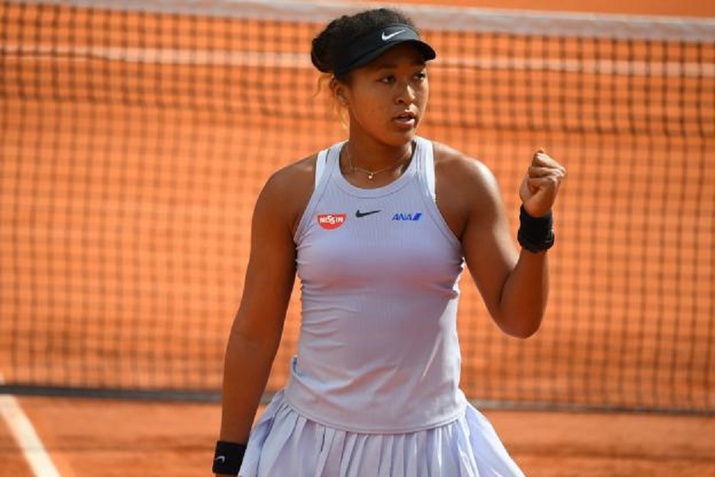 When a reporter asked Osaka about her upcoming goals, she was clear once again. "I mean, Roland Garros (smiling). That's, for me, what I'm dreaming about right now." she said, gesturing to the Roland Garros signage before her. "If you're talking about longer goals, of course I haven't won Wimbledon yet either, and it would be really cool to win everything in one year.
As reporters raised their eyebrows, Osaka shrugged. "In the past, I was more reserved," she said. "Like, I always wanted to win US Open and Australian, but I wouldn't tell anyone, because I wouldn't really believe that I could at the same time. I think it might be a confidence thing, too. Yeah, this year I called my mom in, like, the second round. I was, like, Do you want to come to Australia because I'm going to win this tournament? She was, like, No."
Osaka has gained popularity for the snippets of her personality in interviews. She can be funny, carefree, silly and endearingly immature. But the mindset driving her success is increasingly clearer. She is here to win, and she is happy to shout it from the rooftops.