Federer Reaches Australian Open Final

In a tough five-set semifinal, Roger Federer defeated Stan Wawrinka 7-5, 6-3, 1-6, 4-6, 6-3 to advance to the Australian Open Final. It was a match with multiple momentum changes with each player enduring both highs and lows.
Early in the match, Federer appeared to be quick on his feet and attacked his fellow countryman and friend, at the net. He refused to allow Wawrinka to become settled at the baseline and find his groove which has proven to be deadly in the past. The strategy worked as the Swiss bolted out to a two-set lead.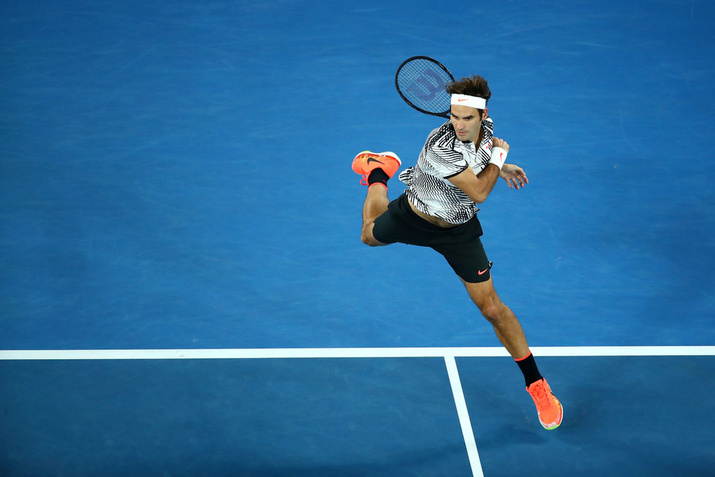 Wawrinka would leave the court after the second set to address a knee injury and he returned with it taped.
However, there appeared to be no ill-effects from his injury in the third set as he found success at the baseline and finally got into a groove drawing Federer into his favored style of play. The four-seed rolled to take the set and cut into the deficit.
The momentum completely swung in favor of the 31-year old as Federer lost much of the aggressive style that garnered early success in the match. Wawrinka continued his tactic in the fourth set and maintained control of the play. He would take the set and even the match.
Federer would take a medical timeout of his own between the fourth and fifth set to treat an abductor muscle injury. And it was Wawrinka who carried his momentum into the deciding set as he earned two break points. But Federer fought them off, then converted a break opportunity to seize control of the match. It would be the one service break he would need to close it out.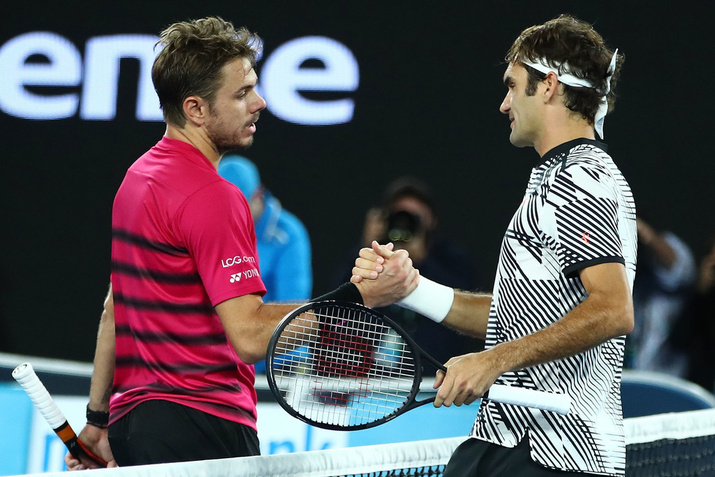 "Always against Stan, it was always never going to be easy," Federer said. "Especially how the third and fourth set went by, I needed to react really, because he had the upper hand from the baseline. I thought it was going to be tough in the fifth and I think he gave me a cheap break in the fifth. After that, I never looked back and I could not be happier right now."
Afterward, he could finally look towards the final, "It's real, I can really actually talk about a final, I've been dodging that bullet for the last few days," Federer said.
The discussion quickly turned to the potential of a Federer versus Rafael Nadal final. Nadal will face Grigor Dimitrov in the other semifinal on Friday. "Rafa's given me the most problems in the game. I'm probably Rafa's number one fan, I think his game is just tremendous. He's an incredible competitor," he said. "I'm happy that we've had some epic battles over the years and of course it would be unreal to play him here."
But the 17-time grand slam champion did not overlook his other potential opponent, "Dimitrov's got a very complete game. He can mix it up really well. He's very confident and you never want to play confident players, but it's him or Rafa," said Federer, laughing. It's going to be tough either way."
The final will be played on Sunday, from Melbourne.