Federer Defeats Isner For Miami Title

The great Roger Federer, age 37, of Switzerland, is the champion of The Miami Open. It is his 101th career title.
He defeated the defending champion, 33-year-old American John Isner, 6-1, 6-4. In regard to age, this was the oldest combined final in the tournament's 35-year history.
This was their first meeting since November 2015 at the ATP Masters 1000 in Paris where Isner won in the third round.
Isner came in with an 11-match Miami winning streak, and he had not dropped a set en route to his second straight final.
This was Federer's fourth Miami Open title and his record 50th ATP Masters 1000 final. This was Federer's third final of the season. He captured his 100th title in Dubai and was runner-up at Indian Wells.
He is the first two-time winner on the ATP Tour this season out of twenty tournaments.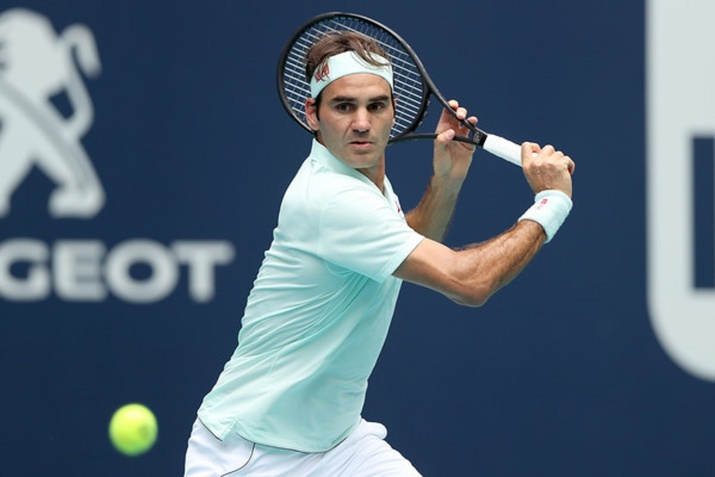 Federer was quintessential Federer, with his loose, slingshot forehand that he holds and whips, or that he stabs with slice. His one-handed backhand, when he separates his arms, is fluid. He reads the game so well. He goes to where the ball is going to be. His movements—his starts and stops—are not rigid. He's light-footed, with adjusting steps so precise that he rarely slides because he doesn't need to. He serves with creative variety. He plays great defense. He can chip and charge. He can serve and volley. He can dropshot. He can lob. He makes it all look so easy.
Who's going to beat Roger if he's in flow?
"I knew he was going to play well today," Isner said. "I knew he was seeing the ball very big."
After 19-year-old Canadian rising star, Denis Shapovalov lost to Federer in the semis, Shapovalov said, "I just think he has every shot mastered. When he needs a shot, he's going to make it. He's going to go for it, he's going to make it. Yeah, I don't think he has any weaknesses. That's why he's the GOAT."
In the first set, Federer broke Isner in the first game. He then held easily to go up 2-love. Isner held at love. Then Federer held at love with a big serve out wide and a forehand down the line. It was 3-1. Federer had said that Isner's serve was unreadable, but it sure looked like he had a read on it. He broke again with an amazing pass up the line. Then he held at love again for 5-1. Federer returned forehand after forehand winner, while Isner double faulted and whiffed a backhand long.
In the second set, Isner was able to stay on serve, but about halfway through, he had to get treatment on his foot. You could hear him say, "Sorry, Roger," for the interruption. When play continued, Federer controlled the court. Serving and up 40-love, Federer double-faulted, and that was just the third point he had lost on serve. He then hit an unreturnable serve down the T, holding for 4-3. Isner was able to hold for 4-all, but in that game he began to hobble, clearly playing through pain. Federer held at love for 5-4. At this point, Isner could hardly move, visibly limping, just trying to finish, and he did. Federer won after a challenge on a backhand by Isner. The ball was out. Federer fist pumped, but in a subdued way. At the net, as they shook hands, Federer asked Isner if he was okay. Then he held his arms up in victory.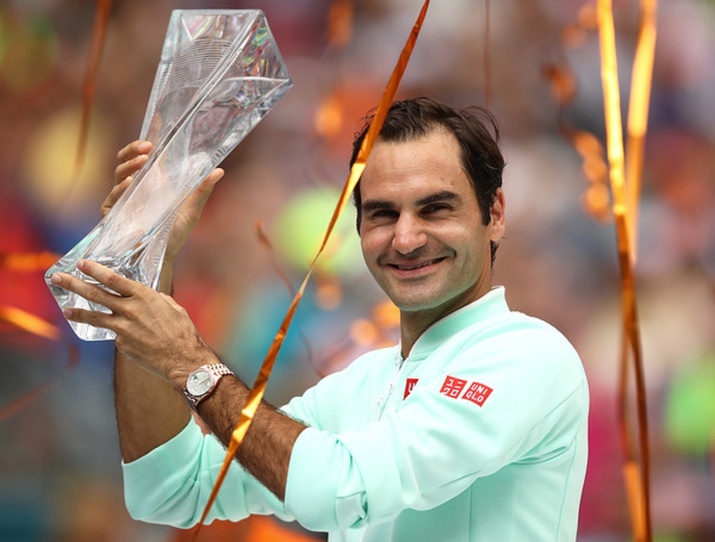 In his press conference after the match, Isner said that somewhere in the first set he started feeling pain on the top of his foot and it didn't go away, that it only kept getting worse.
Isner said, "It's a terrible feeling, because you're on an island out there, and, you know, you have no teammates to hide behind and going up against the greatest player ever, you know, playing in this incredible atmosphere, and my foot's killing me.
"Not that I would have won the match, anyways, let's make that clear, but, you know, I think I could have made for a more interesting match and one that was a little more fun."
In his press conference after the match, Federer said, "I think I was very clear on how I wanted to play, so I think that helped that I was able to not just have the plan but then being able to execute.
"It's always two things, having the plan and then it not working. And of course to win every single point, things need to go your way against him. So there needs to be both sides to the thing because he did have chances obviously to win some points. But apparently also on second serve I hardly dropped any points.
"I just can be very happy on either end, return and serve, and that's why I'm so happy that I was able to produce a performance like this in a finals, because this is what you train for and play for that constantly your level keeps going up as the tournament progresses. And this was my best. I'm very excited."
(Photo Source: Getty Images North America)