Federer Is Aware Of Daunting Task Awaiting In Nadal

"You just never know," said Roger Federer, shrugging after his gritty, spirited four-set victory over Stan Wawrinka in the quarterfinals of the French Open. "He might have a problem. He might be sick. You never know. You might be playing great or for some reason, he's struggling. Maybe there's incredible wind, rain, 10 rain delays. You just don't know. That's why you need to put yourself in that position."
Federer was talking about the upcoming French Open semi-final, where he will face Rafael Nadal on Friday at Roland Garros for the first time on clay since their 2011 final. Federer's comments reflect the fact that it's a match that he is unlikely to win – he is 2-9 against Nadal on clay and 0-6 at Roland Garros – and he damn well knows it. But Federer also knows his mere presence in the semi-final of the French Open, just one set dropped, is a rousing success and a confirmation of his decision to brace the clay season.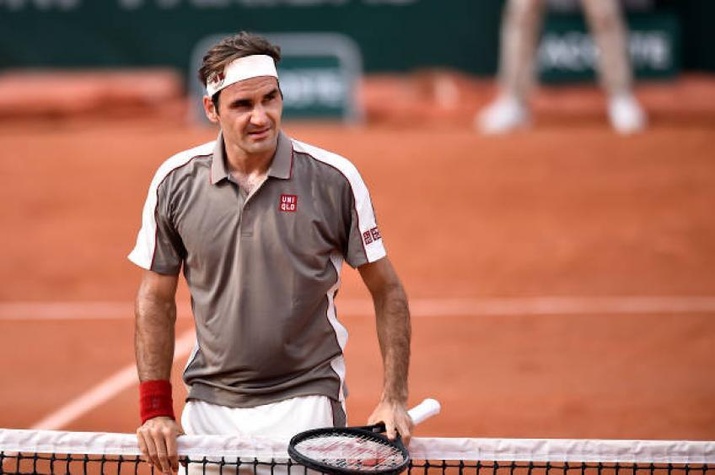 "For me to get to Rafa is not simple," said Federer. "It took five matches here for me to win to get there. That's why I'm very happy to play Rafa, because if you want to do or achieve something on the clay, inevitably, at some stage, you will go through Rafa, because he's that strong and he will be there.
He continued. "I knew that when I signed up for the clay that hopefully that's gonna happen. If I would have had a different mindset to avoid him, then I should not have played the clay. So, I think by that mindset, I think it helped me to play so well so far this tournament."
Before Federer's clay season began, he stated that his goals were to gain match practice and consolidate his rhythm instead of taking a large period off in the middle of the season before having to come back to speed. Federer has now played 10 matches on the surface. He started off in Madrid with two straight matches involving missed matched points against Gael Monfils, who Federer beat, and Dominic Thiem. A week later in Rome, Federer played two matches in one day, ending with another stunning comeback from match point down to Borna Coric.
Federer's two match point saves were conspicuous in how they differed. In Madrid, the 37-year-old felt like he would not win the point from the baseline, so he served and volleyed off a second serve and nervously snuffed out the break point. In Rome, Federer instead decided to offer Coric the upper hand, stepping far behind the baseline, throwing in countless slices to the Croatian forehand, and seeing if he had the nerve to close him out. He didn't.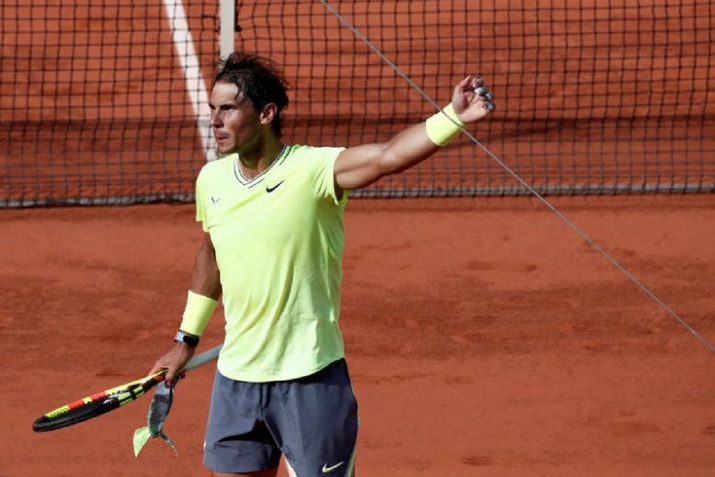 "He came back on clay because he's a player who is comprehensive, who plays well on all surfaces. And on clay he has good chances of winning," said Nadal. "One thing is that he feels physically ready. He's coming back because he wants to do so. And if he feels in good shape physically, well, he should not leave out a main part of the season. That's his main reason."
These two weeks in Paris have been far less complicated. Federer rolled through the draw, dropping no sets against lower opposition. On Tuesday, the battle between Federer and Wawrinka was physical and tough, but the elder Swiss grabbed the upper hand by steaming into the net and refusing to go toe-for-toe with Wawrinka. Federer has been pushed, but never too far.
Either way, he will go into the grass season full of confidence, in great rhythm, knowing that there is not a chance of underestimating himself should he face his biggest rivals on his turf. As for his big semi-final against Rafael Nadal, we'll see what will happen.