Federer And Nadal Prepare For Battle On Friday

On Wednesday, Roger Federer recovered from a set down to beat Kei Nishikori 4-6 6-1 6-4 6-4 and advance to the Wimbledon semi-finals, then Rafael Nadal bulldozed Sam Querrey 7-5 6-2 6-2 to join him. It means that Rafael Nadal and Roger Federer will face each other at Wimbledon for the first time since their epic encounter here in 2008.
Federer was in a jovial mood as he was asked about which of their previous encounters are relevant to the upcoming match.
"Not so much the French Open, I do believe," he said, "I feel like conditions were slightly different. It was so windy, as you know. It was just insane. I haven't heard it was going to be the same in a couple of days, so I hope not, even though that would be funny again. No, I mean, maybe Australian Open final. Obviously, best-of-five set match, five sets."
Federer shook his head. "Then again, yeah, I don't know. It doesn't matter anyway. Who cares. It's about how has he played so far, how have I played so far. I hope it goes my way. It's going to be tough, you know. Rafa really can hurt anybody on any surface. I mean, he's that good. He's not just a clay court specialist, we know."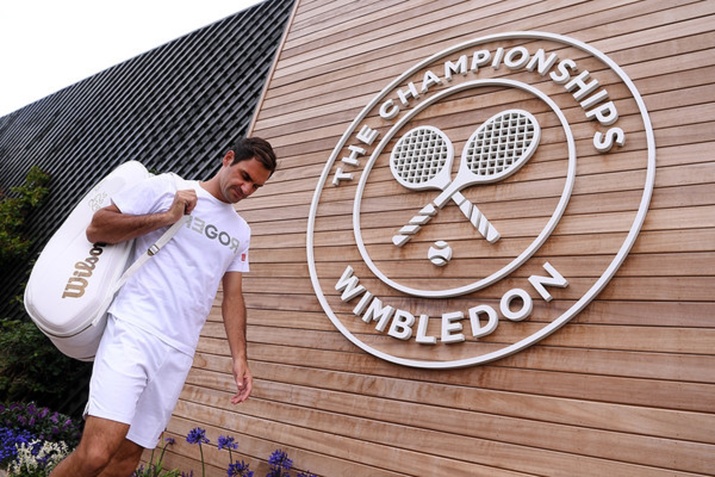 For Federer, the semi-final marks an important milestone for him. This time last year, he fell to Kevin Anderson from match point up with a two-set lead, a loss that seemed to damn his summer to despair. In New York, he lost in even worse conditions, falling to John Millman and overheating in the New York heat.
The past year has been fascinating - he added tournaments in the fall, playing the Paris indoor Masters 1000 event for the first time in years, then he returned to Paris in all its glory by reaching the semi-final of the French Open this year. He also competed in the Madrid and Rome warm-up Masters 1000s.
By constantly playing, Federer has hit through his issues and kept his rhythm. He has also played increasingly well, winning three titles in 2019. In essence, he has done everything right and he has arrived in the semifinals of Wimbledon as well as he can.
But across the net, he faces his nemesis and the one man who can say that Federer's game fits snugly within his. The show courts at Wimbledon this year are playing slower, bouncing higher and making it tougher for aggressive players like Federer to hit through the great movers.
Nadal is playing incredibly well. After spending the start of his clay season in despair, wondering if he should take a break, Nadal is now in the midst of a 17 match winning streak and the only set he has lost was the one to his own nemesis, Nick Kyrgios, in their second round match, the showpiece event of the men's tournament so far. But even then, Nadal dealt with the unpredictability of Kyrgios extremely well and came through two tiebreaks after losing his first five to the Australian.
Federer pointed to the improvements Nadal has made over the years, slowly molding himself to a more efficient player that can endure the sport for long.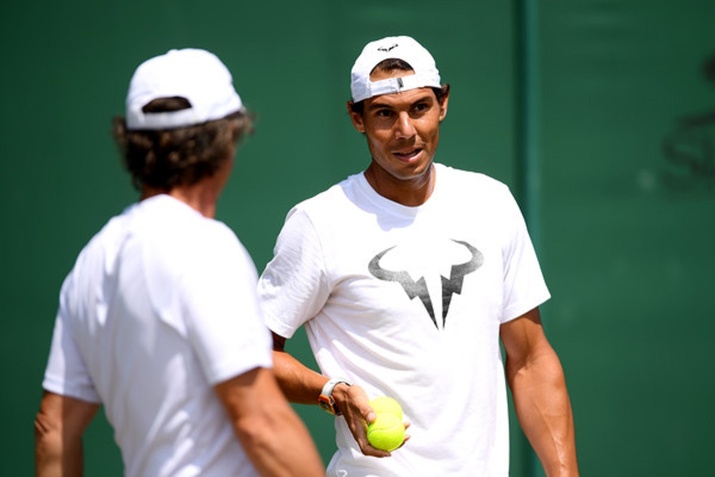 "it's not your first day on the job," he said. "You know everything about Rafa, like I do, too. I don't think I really need to tell you what his strengths and weaknesses are. Improved so much over the years on this surface."
"He's playing also very different than he used to. Haven't played each other in a long, long time on this surface. He's serving way different. I remember back in the day how he used to serve, and now how much bigger he's serving, how much faster he finishes points."
Nadal concurred. But he also noted that 11 years removed from what is widely considered the greatest match of all time, improvement and age are a give-and-take
"I am running less so I need to serve better," he said. "I probably cannot play 20 weeks per year anymore, so I need to reschedule my planning to improve things to be very competitive every single time that I am on court. Of course, I am serving better. Of course, I am hitting the backhand better. Maybe volleying better, slicing better."
Then he shrugged. "But even like this, I don't know if my level today will beat my level of years ago. In terms of improvement, I don't know. In terms of readapt my game, readapt our game, talking about me and Roger, for sure there is a lot of things that we find a way to keep being one of the best of the world."
(Photo Source: Getty Images Europe)