Federer And Nadal Not Finished Yet

As the masses across the globe, tuned in for the Australian Open final, it was a glorifying case of déjà vu to see the figures of Roger Federer and Rafael Nadal reflecting off the screen.
For so long, the Swiss and the Spaniard, have been the two biggest attractions on tour, with their matchups - beauty versus grit - considered the ultimate contest in tennis.
Yet, with the burden of age and injury, the concept of this great and pioneering duo ever meeting in a Grand Slam final again, seemed as likely as colored kits being seen at Wimbledon.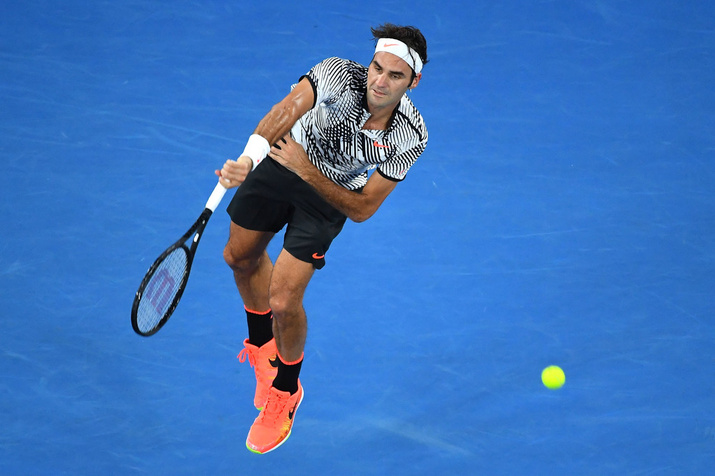 However, six years after their last major meeting at the French Open in 2011, there they were bidding for yet another Major title to the joy of all sports fans. And boy did they entertain.
Unbelievably, Federer had not even played a single tournament since last June at Wimbledon before gracing the courts of Melbourne last month, whilst, Rafa cut his season short in October due to a persistent wrist injury.
Yet, you wouldn't have believed it, when the pair fought for that incredible 26-shot rally in the fifth set before Federer hit a stunning winner along the line which captured the imaginations of the millions watching, on his way to victory.
The Swiss Maestro's triumph, in winning his first Major for nearly five years, was nothing short of spectacular. To beat four top 10 players, including his long-time nemesis in Nadal after being out for so long is scarcely believable, even with his jaw-dropping ability.
Equally, it also shouldn't be forgotten that three of his seven match wins, went to five sets and in none of those grueling encounters, did Federer's fitness looked like wilting, which should serve to severely terrify the younger players on tour. Likewise, the sight of a much stronger and assured backhand, which stood firm throughout the duration of the two weeks, will also startle his closest rivals.
Indeed, after becoming the oldest grand slam champion since 1974, the 35-year-old will now believe with conviction that he can still challenge for the big tournaments. Especially at Wimbledon, where he has won seven titles in ten finals and where his ultra-aggressive style flourishes across the slicker grass surface.
Moreover, Federer's 18th Grand Slam win will have stemmed the pressure for the rest of the season and surely allow him to be even more relaxed with his game in the upcoming tournaments. Undoubtedly, it was crucial in the all-time stakes, as it has opened a title gap of four, which may now never be closed by his arch rival, Nadal, who lies on 14 majors.
However, that's not to say, the Spaniard left Australia with his tail between his legs. Certainly not.
Although, losing an epic final, after being a break up in the fifth set, will come as a huge disappointment to Nadal, the fact that he showed the world of tennis that he can still compete again, after all his tribulations, should inspire the 30-year-old tenfold going forward.
Certainly, his pace across the baseline was quicker and the power in his forehands was back to where they were in his prime, all of which was embodied in his five-hour semi-final triumph over a refocused and considerably younger Grigor Dimitrov.
Thus, heading into the French Open in May, where he has won nine times, it wouldn't be irrational to place the 'King of Clay' as the leading favorite, even with the wounded, world's top two - Andy Murray and Novak Djokovic - likely to be seeking retribution after their early exits in Melbourne.
In all, after such a thrilling Australian Open, that we are even placing Nadal and Federer, as possible favorites for the upcoming Grand Slams, tells us that these two relics of the game are far from finished yet. And hence, who knows, maybe we're still to be treated to one more retro final yet.